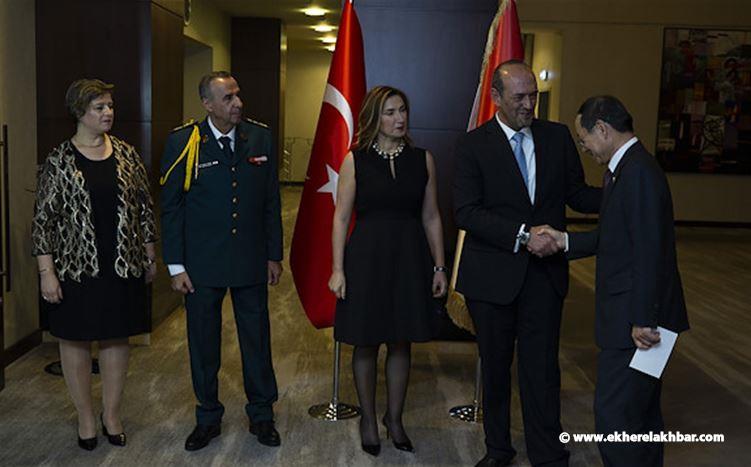 Ghana al-Muallem, an ambassador to Lebanon in Ankara, found that one million Lebanese had visited Turkey in the first eight months of this year.
It held a speech at the 75th anniversary of the independence of Lebanon in the capital, Ankara, which was attended by Turkish Foreign Minister Suleiman Suelo, diplomats, businessmen, academics and many other invited guests.
He pointed out that Turkey and Lebanon enjoy the same history, culture, cuisine and customs, emphasizing the close relationship between the two countries.
He added, "Turkey has made a million visits to Lebanon in the first eight months of this year", pointing out that this ratio accounts for about 20 percent of the country's population.
He stressed that his country is always near Palestine and the Palestinian question and is ready to cooperate with Turkey.
Meanwhile, Turkish Interior Minister Suleiman Suwailo said Ankara will continue to stand against any lebanese stabilization attempt.
This was held on Thursday in a speech hosted by the Lebanese embassy in Turkish capital Ankara, on the occasion of the 75th anniversary of Lebanon's independence from France.
Sawilo pointed out that he has made sincere and long-term efforts to raise bilateral ties with Lebanon.
He noted that in 2010 the two countries are issued with mutual visas.
He pointed out the importance of a cooperation agreement between the two countries on security and terrorism, organized crime and drugs.
He emphasized that Turkey's approach to maintaining independence and sovereignty in Lebanon is clear and sincere.
"As in the past, Turkey will continue to stand against any Lebanese stabilization attempt."
Source link