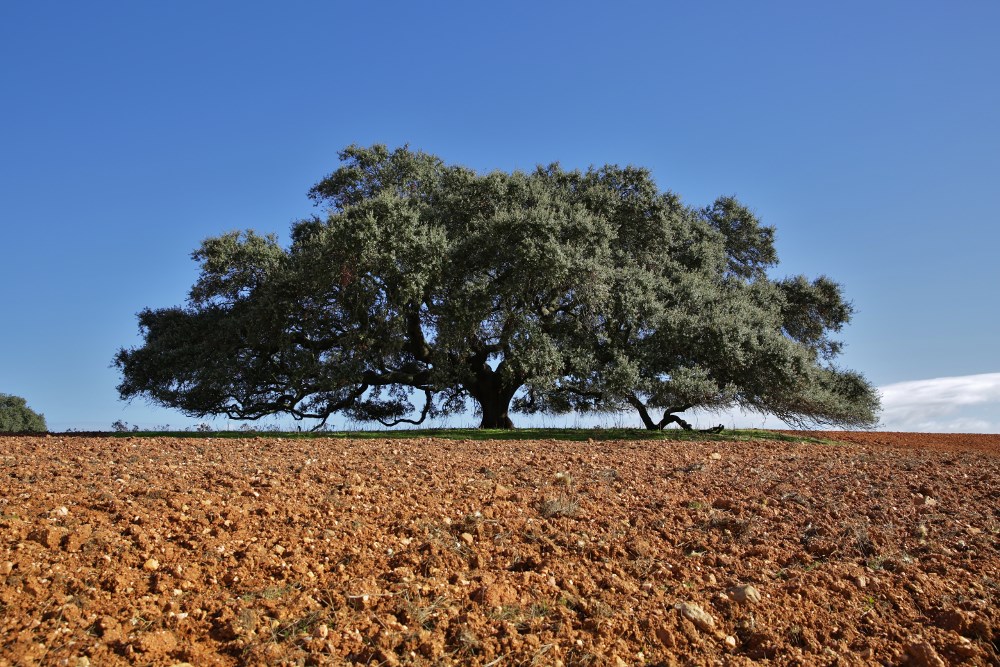 The Portuguese have already been chosen: their 2019 is Monte do Barbeiro Secular Holm oak. In the parish of the Alcaria Ruiva (Mértola) this tree is about 150 years old and a canopy of more than 23 meters in diameter. The oak oak conquered the gold medal with 3445 votes and in February represented Portugal as the European Year Tree. Still on the podium was Rossio (Portalegre) with 2989 votes and Quercus from ISA (Lisbon) with 1667 votes.
Its shadow: this is the main feature of Monte o Barbeiro's oak Holm oak, highlighted by UNAC, the organizer of the National Union of the Mediterranean, which also supported the Ministry of Agriculture, Forestry and Rural Development. After all, this tree lives in Alentejo, where hot days are wet and finds, and sitting in its shadow can improve the day.
"While sitting under the canopy, the whimsical heat of Alentejo becomes tolerable and allows us to look at the power of the surrounding plain and breathe its tranquility," says the announcement on the tree of the race. Mértola Town Hall.
With a diameter of 23.28 m and a 3.56 m breast height, this tree of the genus Quercus rotundifolia is also a 487-meter canopy area and goes to the special protection zone of the Guadiana Valley. "Azinheira Secular is a worthy representative of a unique agricultural-forestry Mediterranean production system that maintains the economy of fragile areas and contributes to biodiversity, climate change mitigation and desertification, and is a prominent part of Alentejo," he added. statement.
Overall, the competition online – which lasted 11:59 in Tuesday – has 19328 votes and, as the communication pointed out, the voting period has triggered the enthusiasm and appeal of local communities.
In addition to the podium, the remaining ten species of the competition (selected by the jury of 29 judges) were listed in descending order: Nosso Sobreiro (Abela, Santiago do Cacém); Zambujeiro Milenar (Vale de Figueira Forum, Montemor-o-Novo); Carvalho de Calvos (Bouça da Tojeira, Póvoa do Lanhoso); Oliveira do Mouchão (Mouriscas, Abrantes); Dragoeiro (Lisbon); Aroeira A Rainmaker (Valongo, Avis); and the giant Tuia (Sintra).
In February of next year, Monte o Barbeiro's oak Holm tries to reach the village of Whistling Cork Tree in the village of Águas de Moura in Palmela, which won the first place in the 2018 European Wood Race.
Source link