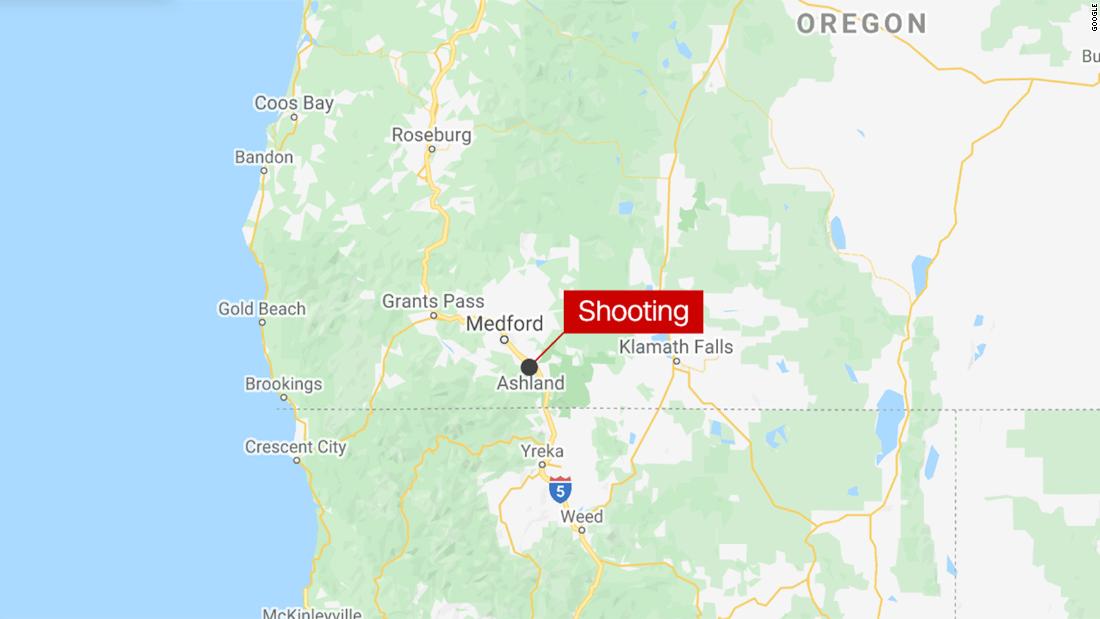 Robert Paul Keegan, 47, shot Aidan Ellison at the Stratford Inn in Ashland on Monday after the couple got into an argument over Ellison playing loud music, Ashland Police Chief Tighe O'Meara told CNN.
Around 4:20 pending their argument, Keegan pulled a gun out of his jacket and fired a single shot, hitting Ellison's chest, police said. He was declared dead on the spot.
"The incident is entirely the responsibility of Robert Keegan, he is 100% responsible for it," O'Meara said. "He's the one who decided to put a gun in the situation."
Keegan was brought to justice on November 24 and charged with second-rate murder, first-degree homicide, illegal possession of a firearm, and reckless endangerment of others.
He pleaded guilty on Friday to all four charges. He is currently being held in Jackson County Prison without bail and will be on trial on February 21, 2021.
Keegan's lawyer did not respond to CNN's comments.
Keegan was in the inn because, according to O'Meara, two people had died and hundreds of homes had been torn apart by those displaced by the Almeda Drive wildfire.
His 3-year-old son was in their hotel room at the time of the shot and was handed over to his grandparents when his father was arrested, O'Meara said.
The murder of Ellison, a black man, resulted in the grief of his community in addition to calls against racism, which O'Meara said were "valid."
"I understand that there are legitimate tensions in the United States around violence against people of color, and that's what this situation is all about," O'Meara said.
"I want to do my best with the police to orient ourselves in our relationships between members of the marginalized community and find a way to do that."