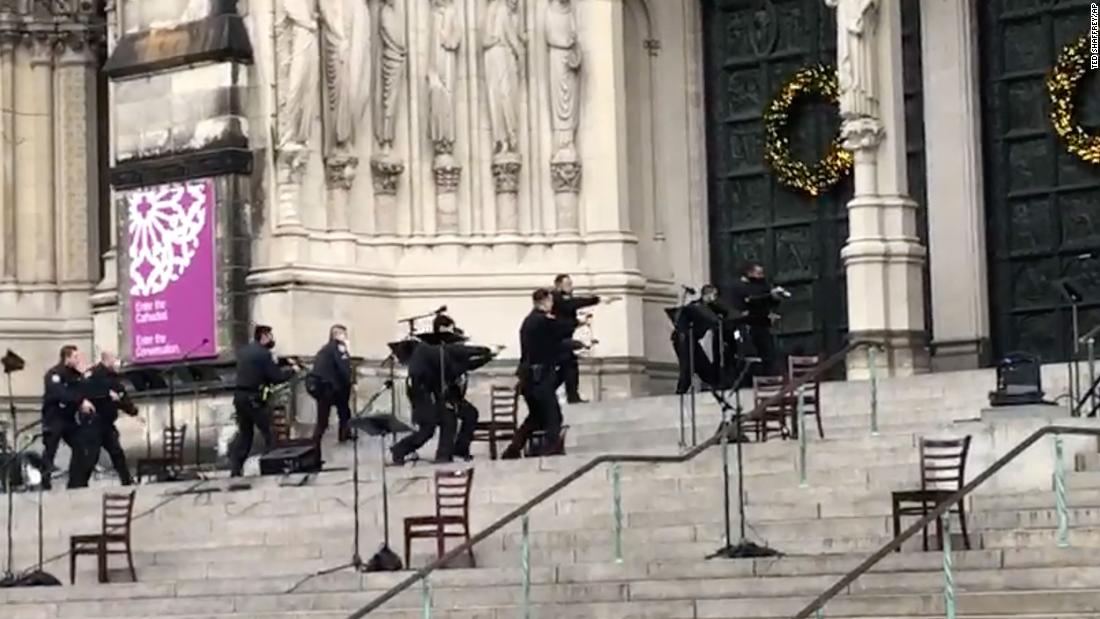 A choir sang at the top of the cathedral stairs as the suspect entered the scene with two handguns and opened fire in the air, according to police.
Two NYPD officers and a sergeant were present at the scene, who opened fire and struck the gun in the head, a police source said. At the time of the shooting, officers on the scene were hired to be there for the concert.
"There was some kind of concert at the (church) stairs," Lieutenant John Grimpel, a NYPD spokesman, told CNN. "He fired individual shots. He was captured by officers on the scene."
The shooter – a man in his fifties – was pronounced dead at St. Luke's Hospital late Sunday afternoon, a law enforcement source told CNN.
"We don't have a lot of information, but we thank first aiders. People need to keep the area clean as police continue the investigation," said Gale Brewer, president of the Manhattan Borough.
he said on Twitter
.
Two of the brewery's staff – chief of staff and press secretary – were present during the shooting, but were unharmed, he said.