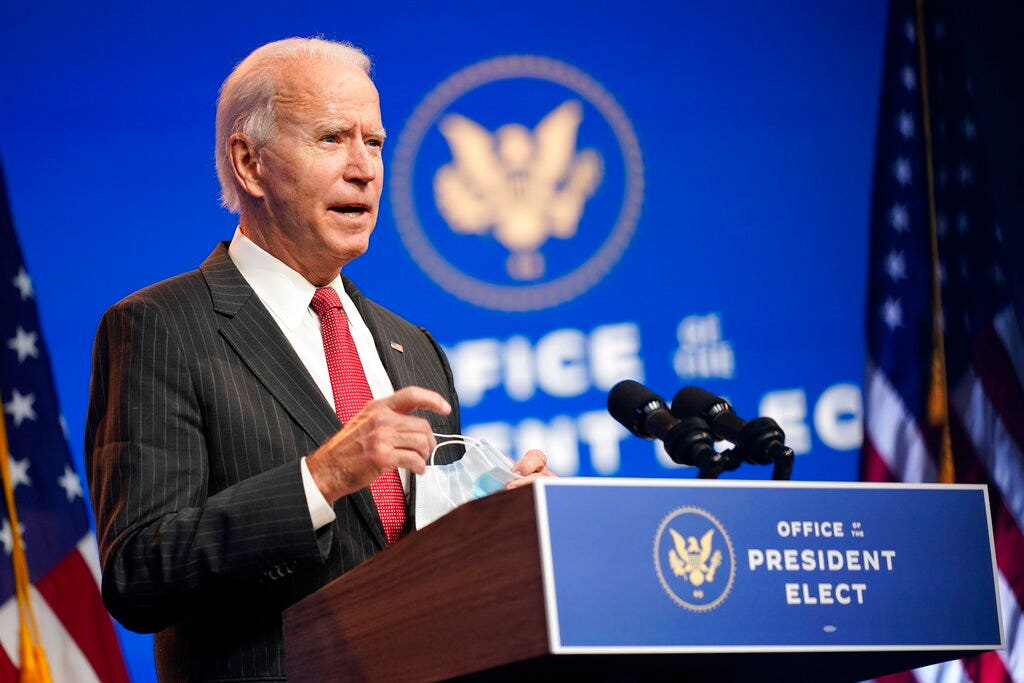 In announcing the first round of the cabinet, President-elect Joe Biden notes the potentially grim path ahead to strengthen his candidates through a Senate that is still under Republican control.
Asked by journalists in the pool on Monday whether Republicans are expected to pose any significant hurdles to their cabinet candidates, whose confirmation requires Senate approval, Biden replied with a laugh, "You're kidding."
BIDEN REVIEWS FOR KEY CABINET SITUATIONS
The current balance of power in the next Senate, which will show up in this month's election: 50 Republicans and 48 Democrats. That means Democrats must win both of Georgia's January 5 twin-election elections to become 50-50-50 senates.
If that happens, the elected vice president, Kamala Harris, will have a tie vote, giving his party a razor-thin majority in the chamber. Otherwise, GOP Senate Mitch McConnell will remain the Senate's majority leader.
The president-elect earlier on Monday announced a number of key cabinet appointments, including Secretary of State Antony Blinkent, Secretary of Homeland Security Alejandro Mayorkast, Avril Haines, who was the first woman to lead the intelligence community, and former Secretary of State John. Kerry as the presidential climate commissioner.
Blinkent and Mayorkast were reinforced in the positions of deputy secretary's cabinet with little GOP support during President Obama's rule.
Biden was also asked why he chooses national security candidates first. His short answer is "because it's national security."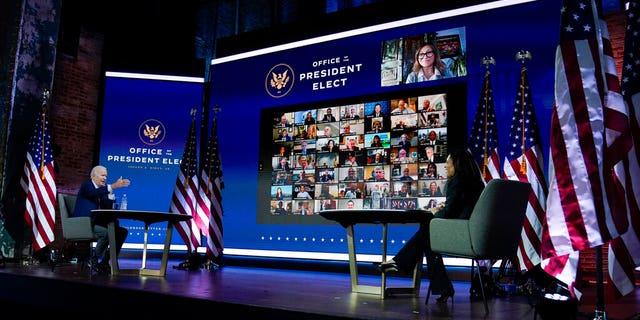 The president-elect spoke when he arrived at his makeshift transition center, his hometown of del Wilmington, to meet with Harris at a virtual meeting of the U.S. Conference of Mayors.
KERRY'S RECEIPT OF CLIMATE CHANGE AS "URGENT NATIONAL SECURITY THREAT"
Harris spoke first and told the mayors, "You're all where the rubber meets the road. You are on the ground. You walk the streets of America where people recognize you. … You are the one who takes the heat every day. "
Biden thanked the mayors and told them, "You are all at the forefront from the beginning. As we head into this dark winter … we want you to know we're here for you.