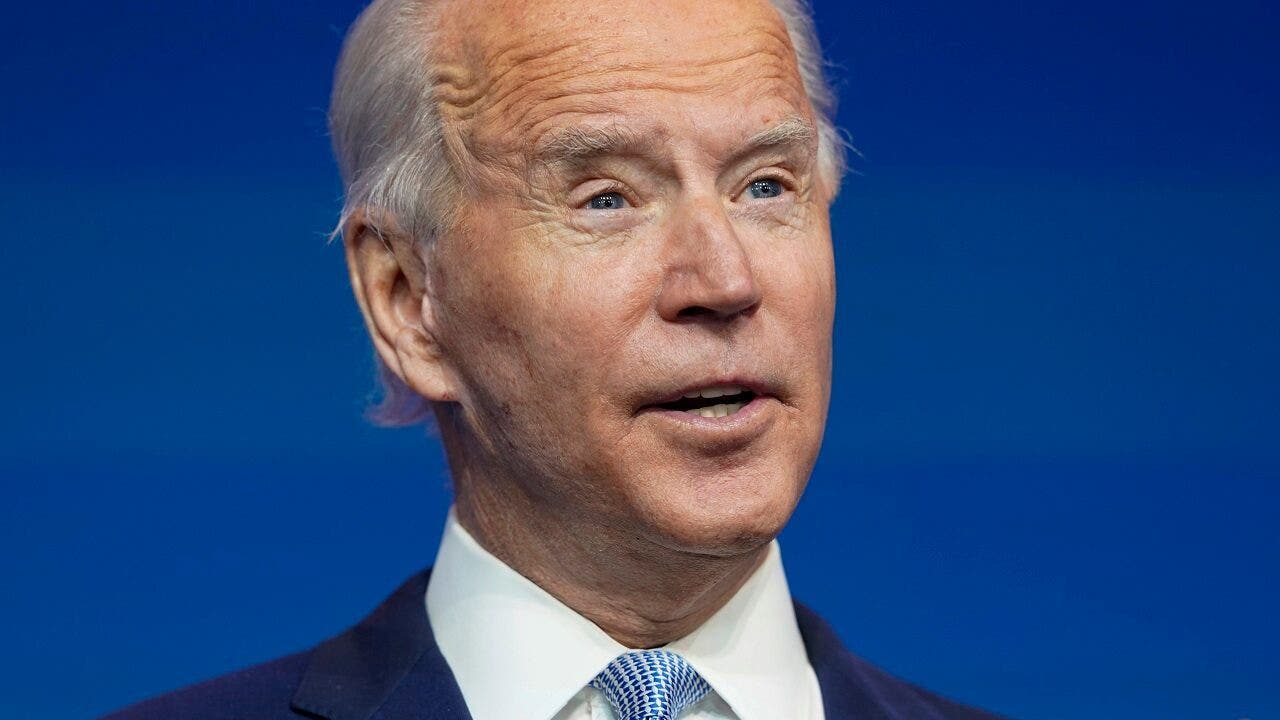 President-elect Joe Biden indicated on Tuesday that he will support further exemptions for COVID-19 in addition to allowing Congress to approve any aid package before the end of the year.
"Now the entire Congress needs to come together and deliver a comprehensive aid package to meet these urgent needs," Biden told Delaware reporters. "But packages delivered during a lame-duck session are, at best, just the beginning."
Celebrations RIP CALIFORNIA GOV. NEW ABOVE THE WELCOME RULES OF CORONAVIRUS
Biden added that his transitional team was "already working" on the relief measures proposed at the next session of Congress. The Biden-Harris group has set up a task force to combat the coronavirus epidemic following its inauguration next month.
Negotiations on further COVID-19 exemption have been stalled in Congress for months. House Speaker Nancy Pelosi, D-California and other Democratic leaders are backing a multi-trillion-dollar package with support from state and local governments, while Senate Majority Leader Mitch McConnell, R-Ky. lean "package with targeted exemptions for businesses.
CLICK HERE TO THE FOX NEWS APP
Earlier on Tuesday, a bipartisan group of senators, including Senator Mitt Romney, Senator U-Utah and Joe Manchin, DW.Va., put forward a proposal for a $ 908 billion aid package that would provide support to local governments as well as responsibility to protect businesses recovering from the pandemic.
Legislators only have a few days to agree on further exemptions before Congress closes for the year.