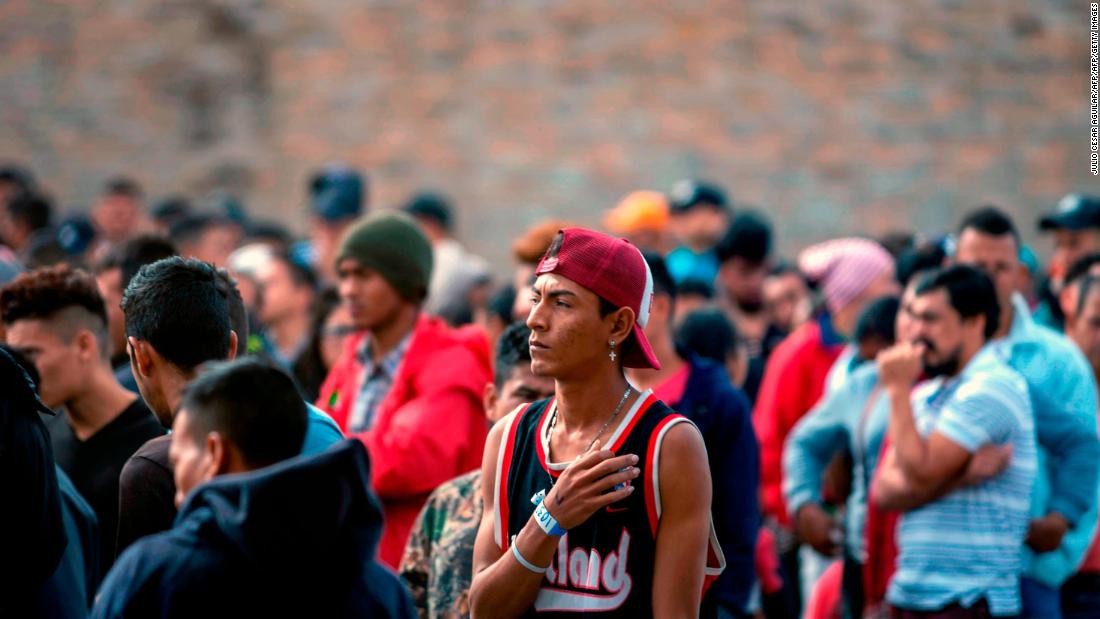 In February, more than 76,000 people were caught crossing illegally or without proper papers, the highest number of encounters in February in the past 12 years, according to CBP.
"The system is far beyond capacity and is still at a breakpoint," said CBP Commissioner Kevin McAleenan.
Of the 76,000, 7,250 were unaccompanied children and 40,385 were arrived with family members.
The growth of cross-border families and unaccompanied children is a significant change in demographic data – and it is a challenge for CBP, as in previous years, single adults are largely the majority of those crossing the border.
Since October, CBP has seen 300% increase in captured families compared to the same period in the 2018 financial year.
"That means we've only been caught and met more families in just five months and five days than last year's record," McAleenan said.
Only in February, 36,174 families and 6,825 unaccompanied children were caught by the agency.
Families and unaccompanied children represent over 60% of the fears along the southwestern border. They come primarily from Guatemala, Honduras and El Salvador. Previously, single men from Mexico entered the US illegally and quickly returned to Mexico. Since most of the crossings are now family members of the northern triangle, the United States does not have the infrastructure for inflow.
The increase in family benefits, together with large groups – the more than 100 people – was determined by officials with cross-border implications.
According to CBP, there are 70 groups that have occupied 100 or more persons in this fiscal year, while in the financial year 2017 only 13, while in the financial year 2017 two. The agency also said that drug dealers use large groups such as diverting law enforcement.
McAleenan acknowledged that temporary repair, CBP extends medical support and establishes a centralized processing center in El Paso (Texas) to "increase care for families and unaccompanied children.