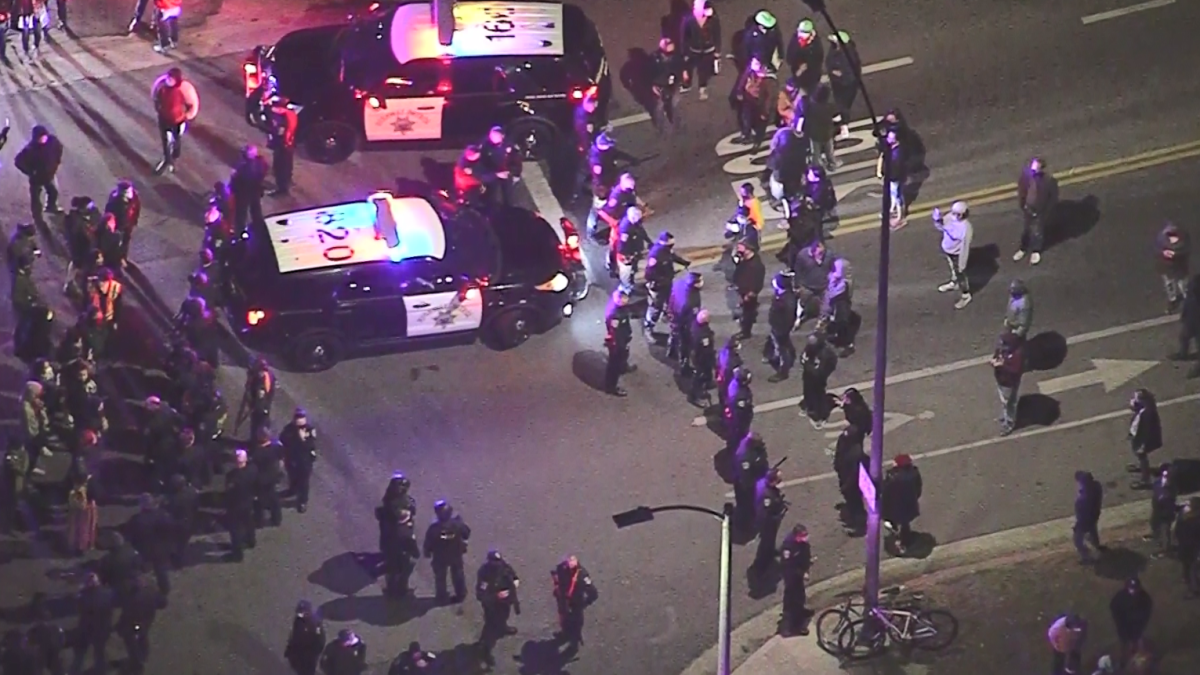 A huge law enforcement presence was seen Wednesday night in El Sereno as teams of California highway patrol officers moved into community activists.
A group of activists demanded safe accommodation during the pandemic. Members of the group, some homeless, occupied and detained some of the empty homes owned by Caltrans.
NBCLA cameras captured at least three people detained by officers in full tactical gear, while a growing group of protesters and some neighbors called on officers to stop.
"I think it's very heartbreaking," said Annie Shaw, a resident of El Sereno. – The holiday season is coming.
Members of the Reclaim and Rebuild Our Community on Wednesday morning say they have moved peacefully into several state-owned homes that Caltrans has purchased to expand the already defunct 710 freeway corridor.
The group calls on Governor Gavin Newsom to instruct Caltrans to vacate homes for families in need of a safe place during a pandemic.
"I'm coming here in a good way," said Iris Ge Anda, Recovering and Rebuilding the Community. "I'm just looking for some safe haven for me and my family."
"We feel that in the midst of a pandemic, it is irresponsible and inhumane for the state to accumulate 170 homes," added Claudia Lara in Reclaim and Community Reconstruction.
A Caltrans spokesman sent the following statement:
"Empty houses vacated along State Road 710 are unsafe and uninhabitable for residents. As such, Caltrans asked CHP to remove the infringers so that the properties could be re-secured and loaded.
"Caltrans has worked with local governments to lease more available property as a temporary emergency shelter. Recently, the Los Angeles City Housing Authority signed a lease with Caltrans to use 22 vacant Caltrans-owned properties in Corridor 710. The city temporary housing program.
"As Caltrans seeks to sell the rest of the houses in the hallway, it is committed to working with local organizations and other stakeholders to ensure the properties are used for affordable housing."
NBCLA was unable to verify whether homes occupied on Wednesday were participating in this program.
Long-time residents seemed divided on what would happen.
"I don't agree with what these people are doing – everyone gets up, gets to work," said Frances Valenica, a resident of El Sereno. "If they want to live somewhere, tell them to sign up just like everyone else."