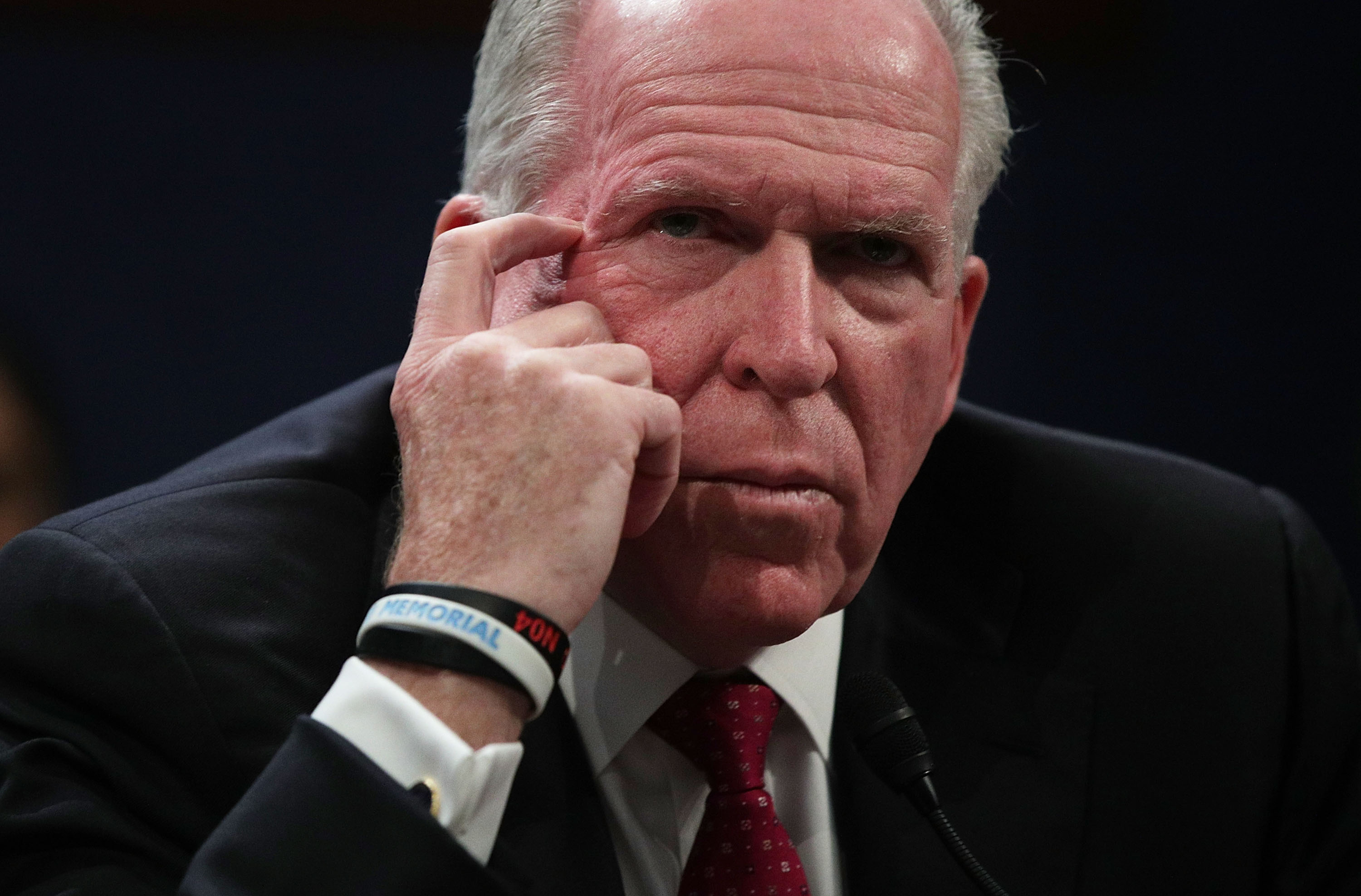 John Brennan, a former head of the Central Intelligence Agency (CIA), exchanged Twitter threads with Texas Senator Ted Cruz over the assassination of a top scientist believed to be behind Iran's nuclear program.
Brennan, who was CIA director from 2013 to 2017, described the shooting of Mohsen Fakhrizadeh as a "crime" and "very reckless."
Fakhrizadeh, an officer in the Iranian Revolutionary Guard Corps, was appointed director of Iran's nuclear weapons project in 2018. Tehran, which has always insisted that its nuclear program serve peaceful purposes, reacted angrily to death and suggested Israel's participation. Neither Israel nor the United States has commented on the case so far.
In a tweet on Friday, Brennan said the murder could "lead to deadly retaliation and a new round of regional conflict."
"Iranian leaders would be wise to wait for the return of responsible American leadership on the global stage and resist the urge to respond to suspected culprits," Brennan tweeted on Friday, recommending Tehran to wait for President-elect Joe Biden to take office.
In a post-tweet, Brennan said such "state-sponsored terrorism" violates international law and encourages other governments to carry out deadly attacks on foreign officials.
Cruz, however, criticized Brennan, describing it as "strange" that the ex-CIA leader was "consistently in favor of Iranian zealots who chanted" Death to America. "
But Brennan cut back Friday night and tweeted that Cruz had mischaracterized his comment.
"His illegitimate attitude and simple thinking on serious national security issues proves that he is unworthy to represent the good people of Texas," he tweeted.
He followed this with a tweet that during his career he worked hard for the security of Israel and "counteracting Iran's malicious activities," adding, "apart from his tiring rhetoric, what did Senator Cruz ever do?" Newsweek contacted Cruz's office for comments.
Fakhrizadeh's death threatens to escalate tensions in the Middle East in the final months of President Donald Trump's presidency.
Iran has vindicated retaliation, Chief Ayatollah Ali Khamenei said in a Twitter post that Iranian officials are "continuing this crime and punishing its perpetrators and those who ordered it."
Iranian President Hasan Rouhani said the Islamic Republic was "responding in time to the assassination of Martyr Fakhrizadeh."
"Once again, the evil hands of global arrogance and Zionist mercenaries were painted with the blood of an Iranian boy," he said.