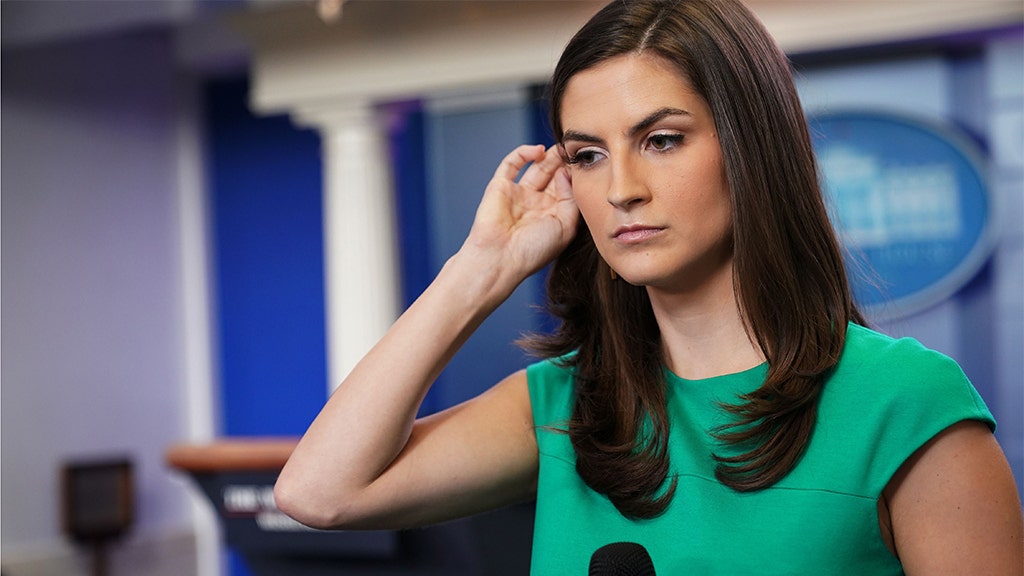 CNN White House correspondent Kaitlan Collins was ridiculed on Thursday for congratulating himself and White House reporters after President Trump answered some of their questions.
"The crew that prompted President Trump to answer his first questions in more than three weeks," Collins tweeted. "Proud to be a part of it. Happy Thanksgiving!"
He participated in a group selfie with his fellow journalists who were masked but not socially distant.
MCENANY REPORTING AGENTS USED IN QUESTIONS: "I DON'T CALL ACTIVATORS"
Critics encouraged Collins to show their self-esteem, while others hoped journalists would be just as aggressive with the incoming Biden administration.
"If it were a Thanksgiving dinner, it would be a crime in each state," wrote Joe Simonson, a Washington Examiner writer on the group photo.
"It's a shame that the Biden press pool never does that," tweeted Ari Fleischer of Fox News.
White House press secretary Kayleigh McEnany called Collins an "activist" at the end of last week's briefing, prompting Collins to retaliate for McEnany not doing his job.
For the first time since election night, Trump has asked questions about Thanksgiving and told reporters he still thinks he won, but will leave the White House if the Electoral College officially formalizes President Joe Biden's victory. Biden won 306 votes to take the presidency.
MEDIA NEWS over the installation of the BIDEN CABINET describes that "Superheroes" saved this madness
Trump is challenging the results in several swing states, which he narrowly lost, but his legal challenges were largely unsuccessful. Georgia, Nevada, Michigan and Pennsylvania confirmed their election results this week.
Trump also broke out on Thursday with Reuters reporter Jeff Mason for asking if he would let Biden say he would never speak so disrespectfully to a seated president.
CLICK HERE TO THE FOX NEWS APP
"It's a very hard thing to admit," he said.