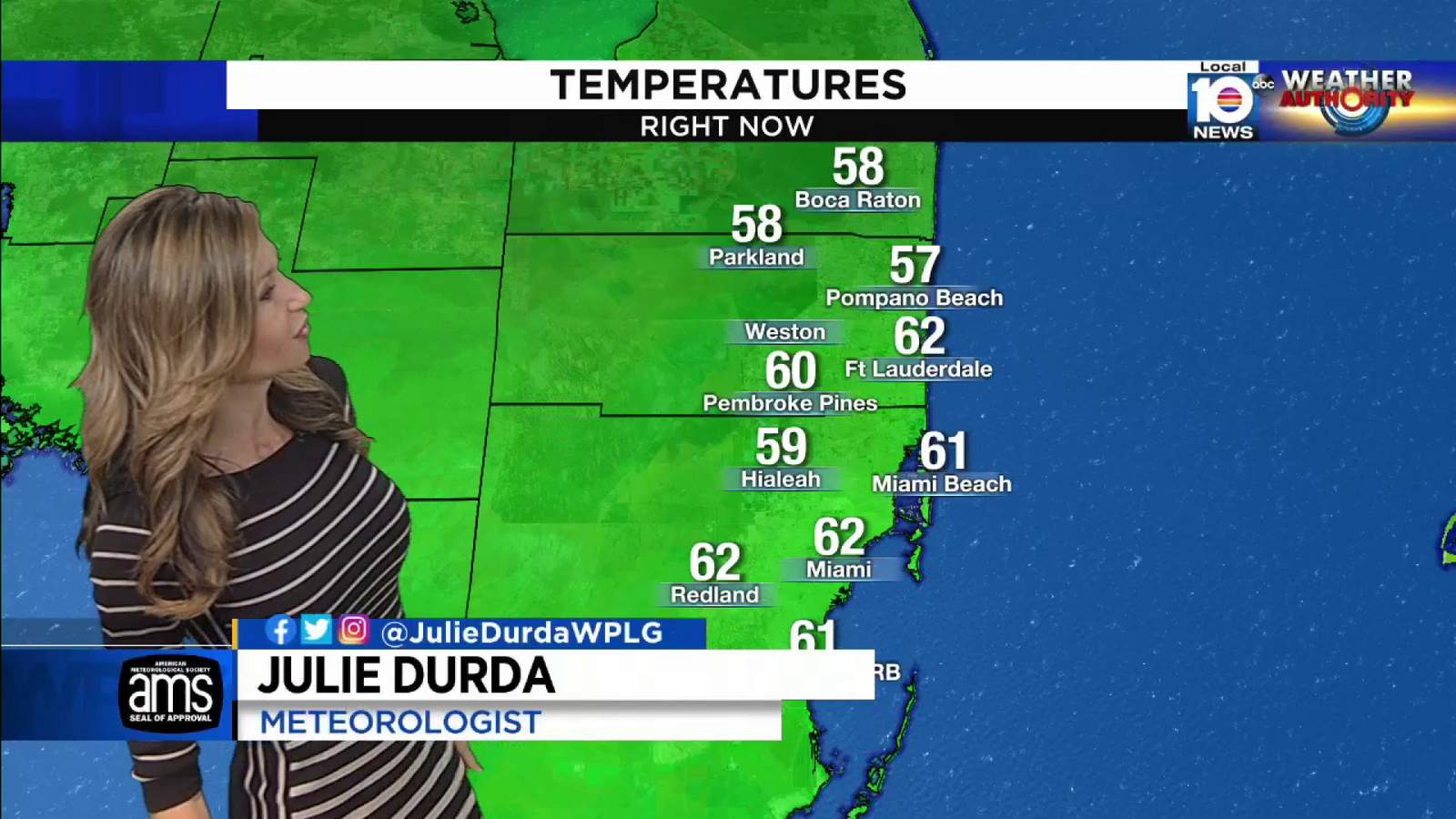 PEMBROKE PARK, Fla. "It's a cold change for South Florida as our first taste of winter moves behind a cold front.
Tuesday morning was the low point of the '50s, something we haven't felt since early March. Among us, we saw temperatures near the coast in the upper 50s, but the mid-50s were far from the beach.
SEE THE LOKE DORRIS LOKE 10 METEOROLOGICAL REPORT:
This is well below the normal low of 66 in early December.
Tuesday night late and Wednesday early morning will be even colder.
Temperatures drop from the beaches in the mid-40s, while those near the coast can stay in the low 50s.
The cool weather is accompanied by a steady and noticeable north wind up to 25 km / h, which slightly increases the cold factor.
Afternoons will be crisp and cool, with most of them on Tuesdays and Wednesdays in the '70s, though some spots can get stuck in the' 60s as well.
The warming trend starts on Thursday and we get back to normal by the end of the week.
But the winter fronts are on the move and another dose of chilled air is expected to arrive by the weekend.
Copyright 2020 by WPLG Local10.com – All Rights Reserved.