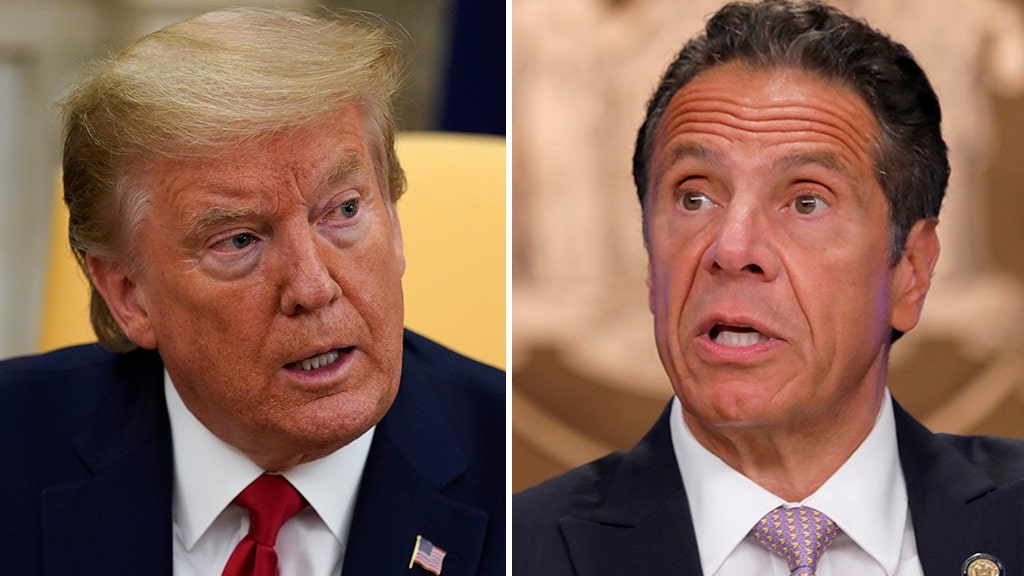 New York Governor Andrew Cuomo defended President Trump this week as the three-term Democratic governor signaled that the media would not treat the president with the respect that the agency commands.
Cuomo said in a WAMC radio interview on Monday that the press received a "uglier voice" that he noticed in his press conferences and across the country, describing "disrespect that never existed".
"The way President Trump is asked at these press conferences is fair – I've never heard such a tone with the president," Cuomo said.
When asked by WAMC Alan Chartock whether the president "deserved", Cuomo said he would be said to be the "decoration" of the institution – indicating that even if he didn't like the person, he still respected the institution he represented.
"There are reporters who are just unprofessional, don't know the facts and ask really biased questions," Cuomo explained. "He wants to say, 'Well, I don't like the president and I don't respect him,' I know, but it's still the president's office."
5 ABOUT NY GOV. ANDREW CUOMO CORONAVIRUS CARE HOME INSPECTION
While Trump was famous for his controversial relationship with the media – he regularly called various networks to cover the presidency and campaigns, Cuomo was also fairly involved in the tense run-in with journalists.
The governor, for example, drew attention last week to his hostile responses to journalists who were disturbed by New York City's school closure plan.
When a journalist said he was "still very confused," Cuomo snapped back, "Then he gets confused!"
"No, [parents are] not confused. He was confused, Cuomo told the reporter. – Read the law and you will not be confused.
While Trump and Cuomo had their heads publicly on several occasions, they were able to work together to flatten the curve during the worst, most severe period of early virus in New York.
CLICK HERE FOR THE ROKA NEWS APP