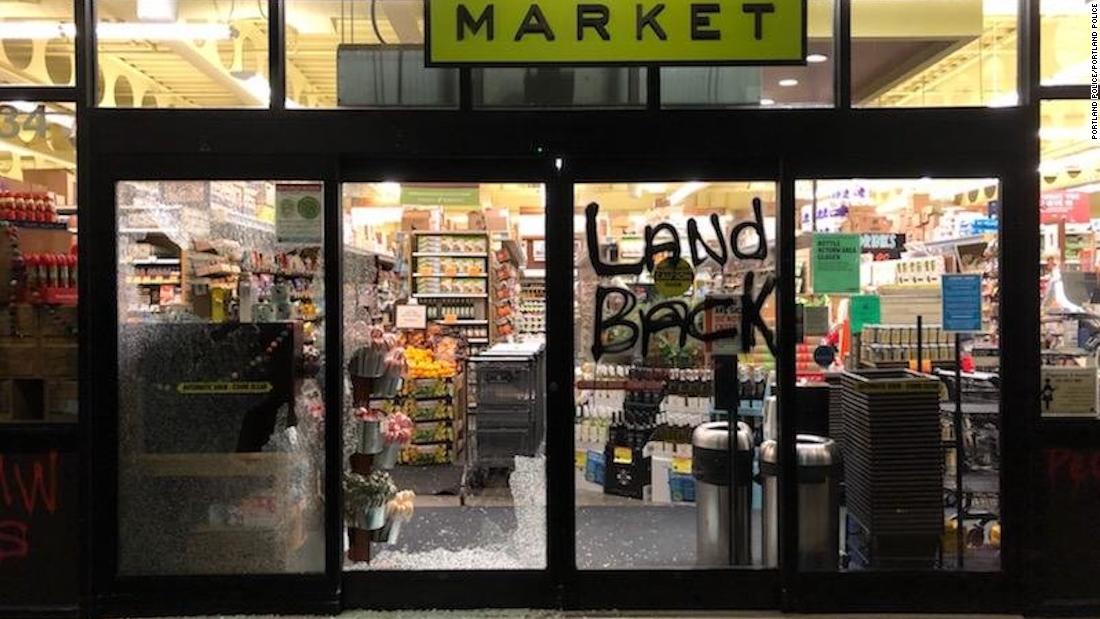 The vandals damaged the statue of the pioneers at Minneapolis BF Nelson Park by spraying the words "no thanks," "no more genocide," "decolonization," and "return", Dawn Sommers, a spokesman for the Minneapolis Park and Recreation Board, wrote. CNN said.
The statue of the pioneers has been the subject of criticism and debate in the past, he said.
George Washington's statue was overthrown and graffiti at Washburn Fair Oaks Park in Minneapolis, Sommers added. The damage was discovered on the afternoon of November 26th.
"The MPRB is working with the community to address and respond to the lens of racial equality to determine the next steps," he said in a statement.
A statue of former President William McKinley was damaged in Chicago on Wednesday morning at around 4 p.m.
"A rope was thrown around to try to bring it down by vehicle," a Chicago police spokesman told CNN.
The term "land back" was seen graffiti on the statue's pedestal in a video provided to CNN by the affiliate WNBM.
Three people were arrested in Portland, Oregon, after painting painted and broken windows at at least 10 businesses in the early hours of November 10, police said in a statement.
"Grocery stores, banks, a car service center, a parcel and mail center, and local business shops have been damaged," the Portland Police said in a statement.
The pictures provided by the police show paint painted on at least two shops with the words "land back".
In Spokane, New York, police said the statue of former President Abraham Lincoln was sprayed with red paint. Police discovered the damage after midnight on Nov. 26, Officer Terry Preuninger told CNN.
He was not arrested at the Minneapolis, Spokane and Chicago events.
The fourth Thursday in November is recognized by some as a "national day of mourning," marking the theft of the tribal lands, rights, and sovereignty of Native Americans.
Located in Plymouth, Massachusetts, near the site of a 1621 meal shared by pilgrims and an indigenous tribe, it reads: "Thanksgiving is a reminder that millions of people have destroyed their people, looted their lands, and ruthlessly attacked the people. Participants in the National Day of Mourning will respect the indigenous ancestors and the struggle of the indigenous peoples in life today. "