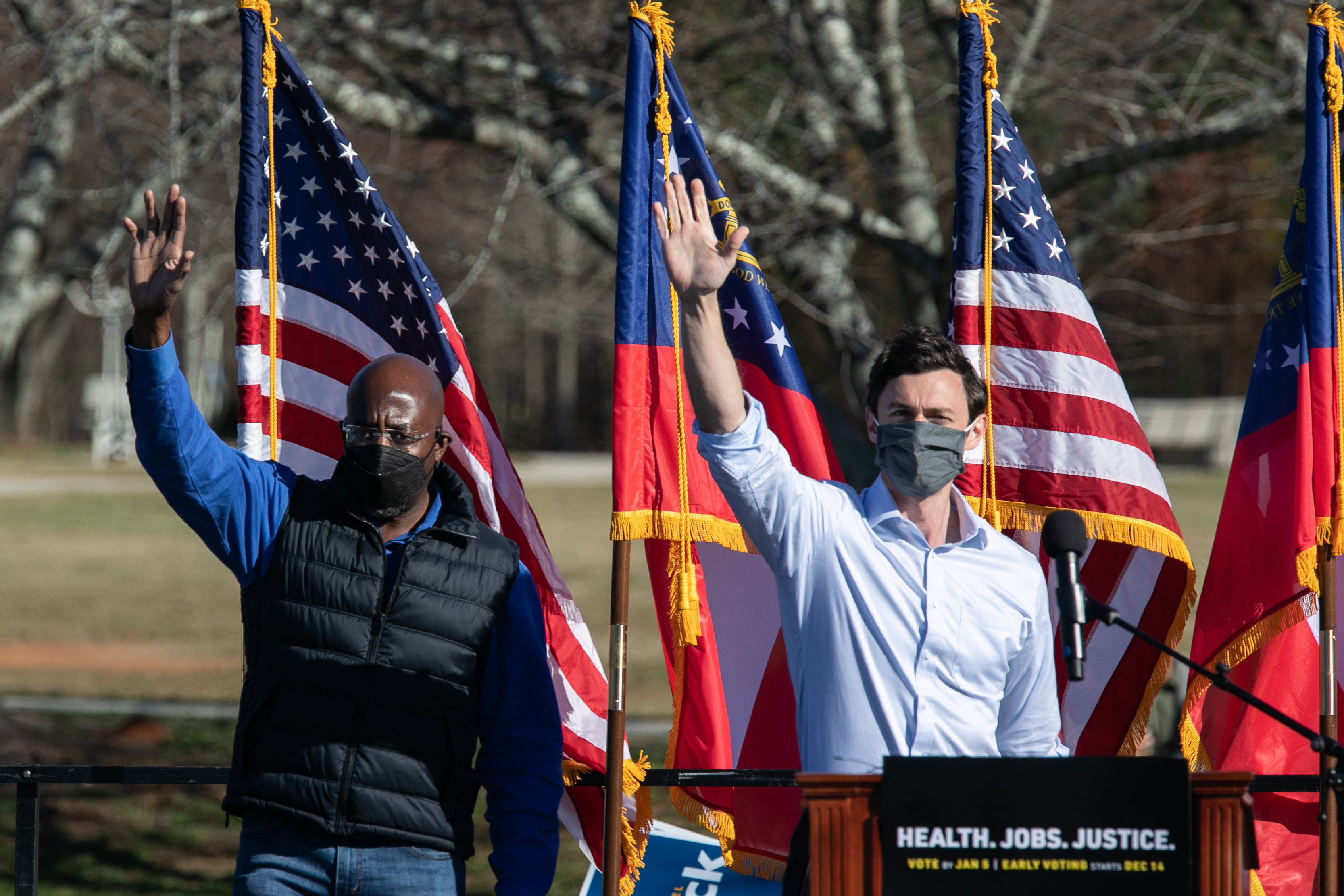 The majority of participants in the Georgian Senate election response responded to reports detailing the physical quarrel that took place in Stockbridge on Saturday morning. The incident occurred when civilians attended the Democratic Get Out of the Vote event, according to local media outlets that obtained information from the county police. A man was allegedly attacked by a pedestrian while wearing a sign supporting Democratic candidates Jon Ossoff and Raphael Warnock.
"A passer-by stopped and confronted the fan with physical aggression," Randy Lee, Henry County Police Chief, said in a statement later Saturday. Atlanta Journal-Constitution. The "supporter suffered as a result of wounds to his face and head" – the statement allegedly confirms pictures of the man posted to Twitter. Police allegedly caught the suspect charging batteries. The names of the suspect and the victim were not disclosed.
Ossoff and Warnock responded to the news of the attack a few hours later, as did Senator David Perdue, one of two Republican candidates in office who spoke for another term to defend the Senate chair. The other, Senator Kelly Loeffler, has not commented publicly on the attack since Sunday morning. Newsweek reached Loeffler's campaign, but did not receive a timely response to the publication.
"There are no words to explain how unacceptable this kind of violence is to any person. I hope other candidates in the run-up elections will join me to condemn this and call on all our supporters to treat each other differently," Ossoff said through his campaign. issued in a Saturday afternoon announcement.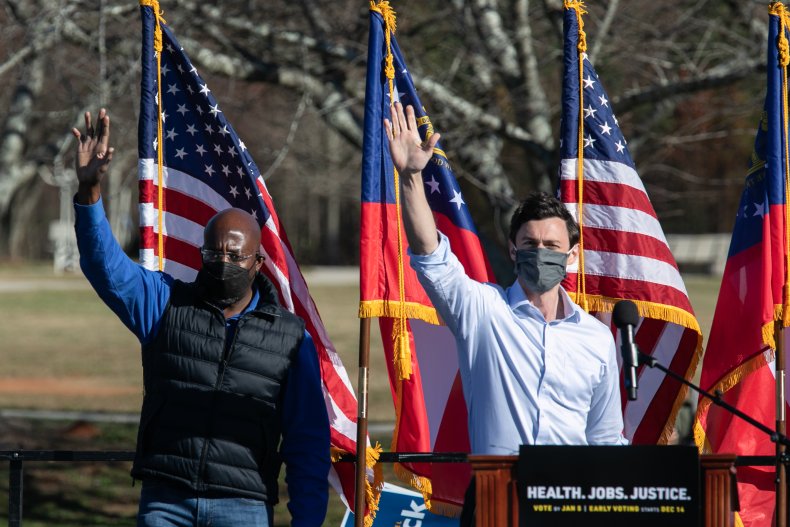 The Democrat will continue his campaign against Perdue after none of them received more votes in the November general election. His Republican opponent shared his response to the attack on Twitter about two hours later.
"Such behavior is absolutely disgusting and has no place in our civil society," Perdue said in a message referring to an earlier post about the quarrel with Channel 2 Action News reporter Matt Johnson. "Bonnie and I are praying for the victim and we are grateful to the law enforcement agencies who arrested the alleged perpetrator."
Warnock, who is currently campaigning for the Loeffler Senate chair before the January 5 run, shared his own message with Twitter early Saturday night.
"I was relieved that the person injured in the attack would recover," he wrote. "There is no place for violence in our democracy, and that is … which we should all agree on."
Georgia's Senate competitions have come to the forefront of national debates as the country's politicians and public figures contribute to the campaigns of all four candidates. The results of each congressional race will determine whether Democrats can force control of the U.S. Senate from Republicans.
Newsweek turned to Henry County Police Headquarters, Stockbridge's primary law enforcement department, for a comment, but did not receive a timely response to publication.