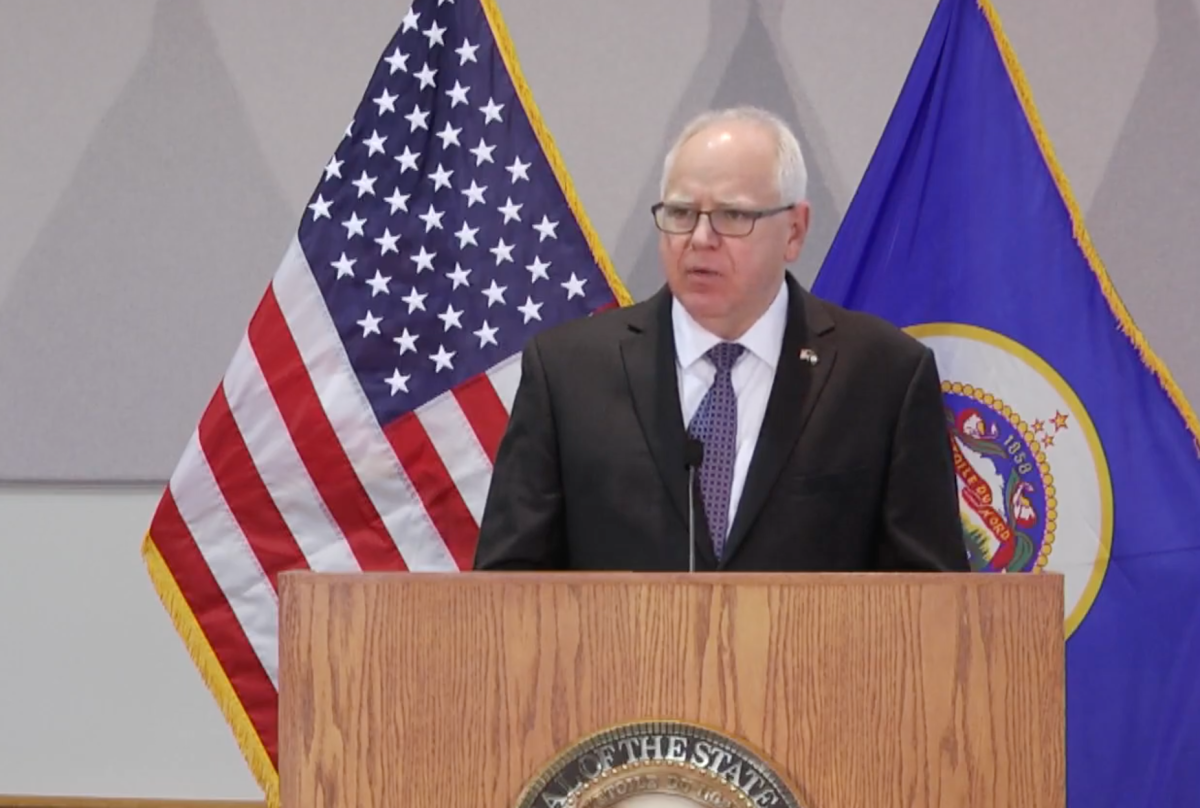 Governor Tim Walz will join the Minnesota Department of Health and provide information on the state of COVID-19 on Monday afternoon in Minnesota.
Governor and MDH Commissioner Jan Malcolm will talk about the state of the epidemic through data trends, the press release said.
They are scheduled to speak at 2 p.m. This will be broadcast live on the governor's YouTube channel.
Walz's speech comes after a festive weekend when health officials asked people to celebrate only in their immediate household to curb the spread of COVID-19.
In addition, Minnesota on Wednesday recorded the highest one-day death toll, 101.
As of Sunday, MDH reported 3,578 deaths in Minnesota caused by COVID-19, with 1,125 deaths in November. In October, 423 people died of the disease.
Since the onset of the epidemic, 312,969 Mininnesota positive tests have been performed for COVID-19.
Sign up for our NEWS NEWSLETTER