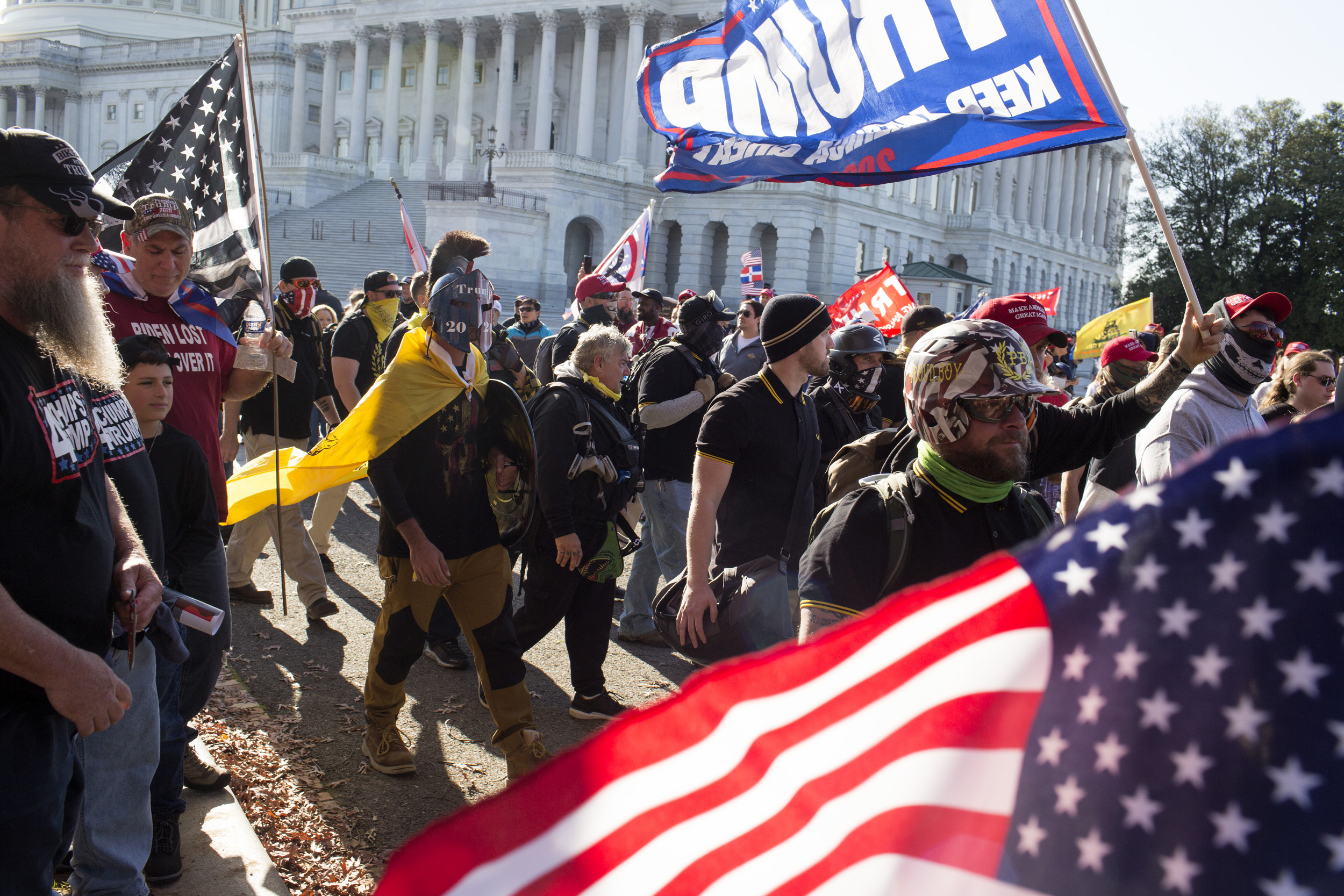 A member of the Proud Boys threatened an armed uprising at a "Stop the Steal" demonstration in Phoenix, Arizona on Monday, while President Donald Trump continues to spread uncontrolled allegations of widespread voter fraud to reverse the election defeat.
Trump-side protests erupted in several states, with demonstrators demanding a recount of votes following the victory of President-elect Joe Biden. Since the group was founded in 2016, several members of the Proud Boys have been convicted of violent crimes in their efforts to fight the left and support Trump's conservative program. During the first Ohio presidential debate, the president told the group to "stand back and stand by it" when the moderator asked to condemn white supremacists and militia groups.
The proud boys, who saw Trump's remark as support, were then celebrated on social media when the president faced intense retaliation and accused critics of incitement to rhetoric. As Trump's chances of overthrowing the election continue to decline, one member called on the group on Monday to "fight back" against tighter electoral and democratic COVID restrictions.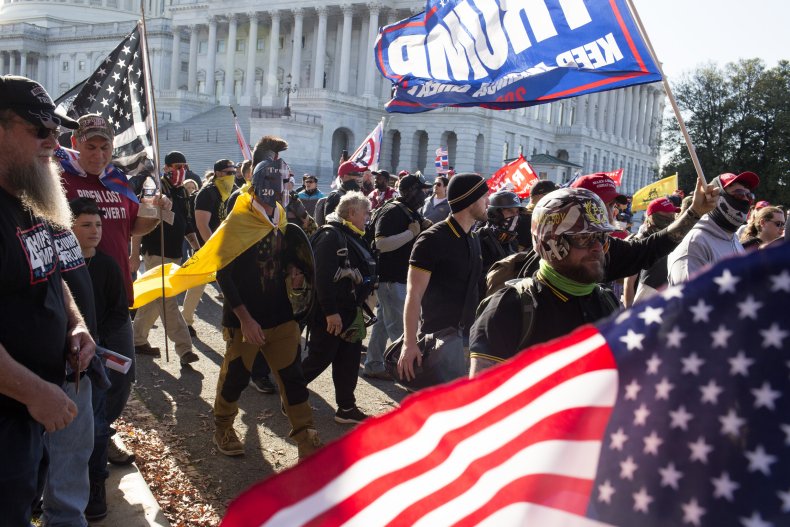 At the Phoenix meeting in Arizona – outside where Rudy Giuliani met with GOP lawmakers to cast doubt on Trump's loss of state – one member told the crowd, "This is the moment we have to fight back."
"We are free at the moment. But the moment they try to adopt our Constitution, the moment the second amendment starts," he said. "This is the moment we have to start telling them we won't take it anymore.
"We're not going to' back and stand anymore. 'We'll get up and go after you if you come after us," he added.
Biden won 306 electoral board votes, but Trump refused to let him down by 232 votes. Since election day, his campaign has repeatedly insisted, without evidence, that widespread voter fraud has caused Trump's loss and filed nearly three dozen lawsuits in the swing states to overthrow the election results. But lawsuits were regularly thrown out in court, and a growing number of Republicans asked him to let go.
Proud Boys was founded in 2016 by Vice Media co-founder Gavin McInnes. Two years later, the FBI classified "the far-right group" as an "extreme group" tied to white nationalism. The Southern Poverty Law Center is a hate group known for "anti-Muslim and anti-female rhetoric."
After the death of George Floyd in police custody, the Proud Boys held several rallies in Oregon, Portland, and condemned the Black Lives Matter movement.
Newsweek commented on the Trump campaign.