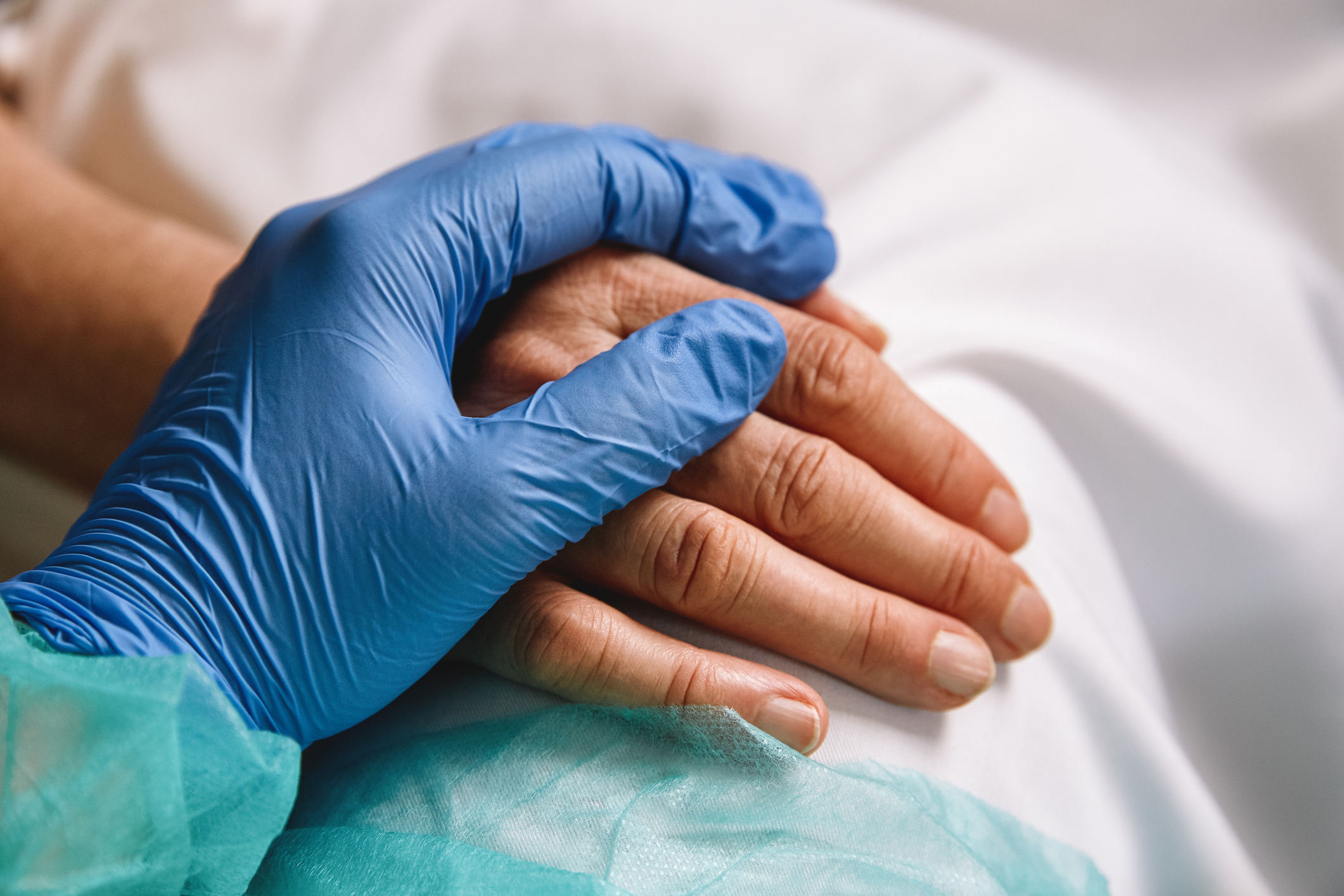 With COVID Infections and Thanksgiving celebrations in the United States are expected to give coronavirus more proliferation opportunities, experts fear, the country will soon experience a record number of deaths from the disease – the equivalent of the 2,977 people killed on September 11 a day by Christmas.
Last week alone, 10,288 people died in COVID in the United States, and the current 267,302 deaths, according to the U.S. Centers for Disease Control's updated website on Tuesday. Last week, an average of 1,469 people died daily from COVID.
This falls short of the record number reached in the spring when the virus destroyed the Northeast and the US the country where most deaths occur (retains this position). Until the end of April COVID he killed more 2000 American daily.
But after the country shattered records of new cases and hospital treatments in November and some people rejected the CDC's advice on Thanksgiving with people outside their households, experts said. Newsweek they fear that the peak of spring deaths will soon exceed.
This was highlighted COVID deaths are up to four weeks behind diagnosis. A record 98,961 people were hospitalized COVID on Tuesday, According to the COVID Tracking Project, does not promise much good.
Those who are closely monitoring the data should not be given a false sense of security with the sudden drop in deaths in the days after Thanksgiving, which has risen steadily since mid-October, as COVID Follow-up project below.
Dr. Georges C. Benjamin, executive director of the American Public Health Association, said Newsweek that the routine announcement of deaths would have been missed over the festive weekend. As experienced after the Feast of Labor, recorded deaths rebounded in the following days.
"Grim" view
The CDC, which combines data from a number of models to create a so-called joint forecast, sets its medium-term estimate COVID daily mortality until December 19 around 2200, its higher range slightly above 3000.
Jennifer Dowd, an associate professor of demography and population health at Oxford University, he said Newsweek believes that higher-category estimates are more realistic because the models do not specifically include people who meet at Thanksgiving. "The view is gloomy," he said.
"The virus is based on exactly the social connection that Thanksgiving is about – more households are coming together, eating and talking indoors for a long time. durations without masks, "he said.
"The virus travels when people travel, so Thanksgiving can bring the virus from higher prevalence areas to lower prevalence areas and cause new waves."
Jagpreet Chhatwal, an assistant professor at Harvard Medical School, who works at The COVID-19 The simulator forecast project used with the CDC ensemble sees a similar path. He said Newsweek: "Unfortunately, we will most likely have 3,000 deaths a day by the end of the year if we are on the current trajectory … it is only a matter of weeks before the daily deaths cross the previous peak in April."
Peter Drobac, a doctor at the Saïd Business School at Oxford University in England, a specialist in communicable diseases and public health, compared the devastation to the 9/11 attacks in which 2,977 people were killed. "We may be living September 11th every day at Christmas," he said Newsweek.
Lauren Ancel Meyers is a professor at the University of Texas at Austin and director of UT COVID-19 Modeling Consortium, also drawn by the CDC, said Newsweek its team ranges from 1,500 to 3,000 and exceeds 3,000 people COVID-19 per day, but said the number could be "even higher" if Thanksgiving increases in broadcasts.
Jeffrey Shaman, a professor of environmental health science who also works at COVID the model used by the CDC said Newsweek his team doesn't project 3,000 deaths a day, "but that's not outside the realm of opportunity."
Dowd warned that there are some compensatory forces that make it difficult to predict mortality rates, including a higher number of young people who are less likely to die; COVID, caught the coronavirus compared to the beginning of the pandemic.
"But because our numbers currently in hospital are so high, this suggests that the increase in infections has spread to more vulnerable groups," he said. "There is no evidence of this COVID-19 itself is less deadly and there are no really breakthrough treatments, although we have gotten better at treating critical cases. So, unless we hospitalize people with a much more serious illness than in the spring, this wave of hospitalization will lead to a steady increase in deaths a few weeks later. "
When asked if upcoming holidays like Christmas will make matters worse if people celebrate indoors, experts said yes. But by adhering to public health measures, such as wearing masks near others, washing hands frequently, and keeping 6 feet away from outside the household, they were told that more deaths could be prevented.
"Christmas is about to create similar dilemmas and potential families diffusion events [to Thanksgiving], "he said Dowd. "The virus thrives cruelly in the situations we desire – belonging to our loved ones. But this is the time to invest in the celebrations of the future, to create new traditions, and to take to heart the true promise of vaccination on the horizon.
"We can save the new year by reducing physical contact and ensuring that current infections are a dead end for the virus," Dowd said.