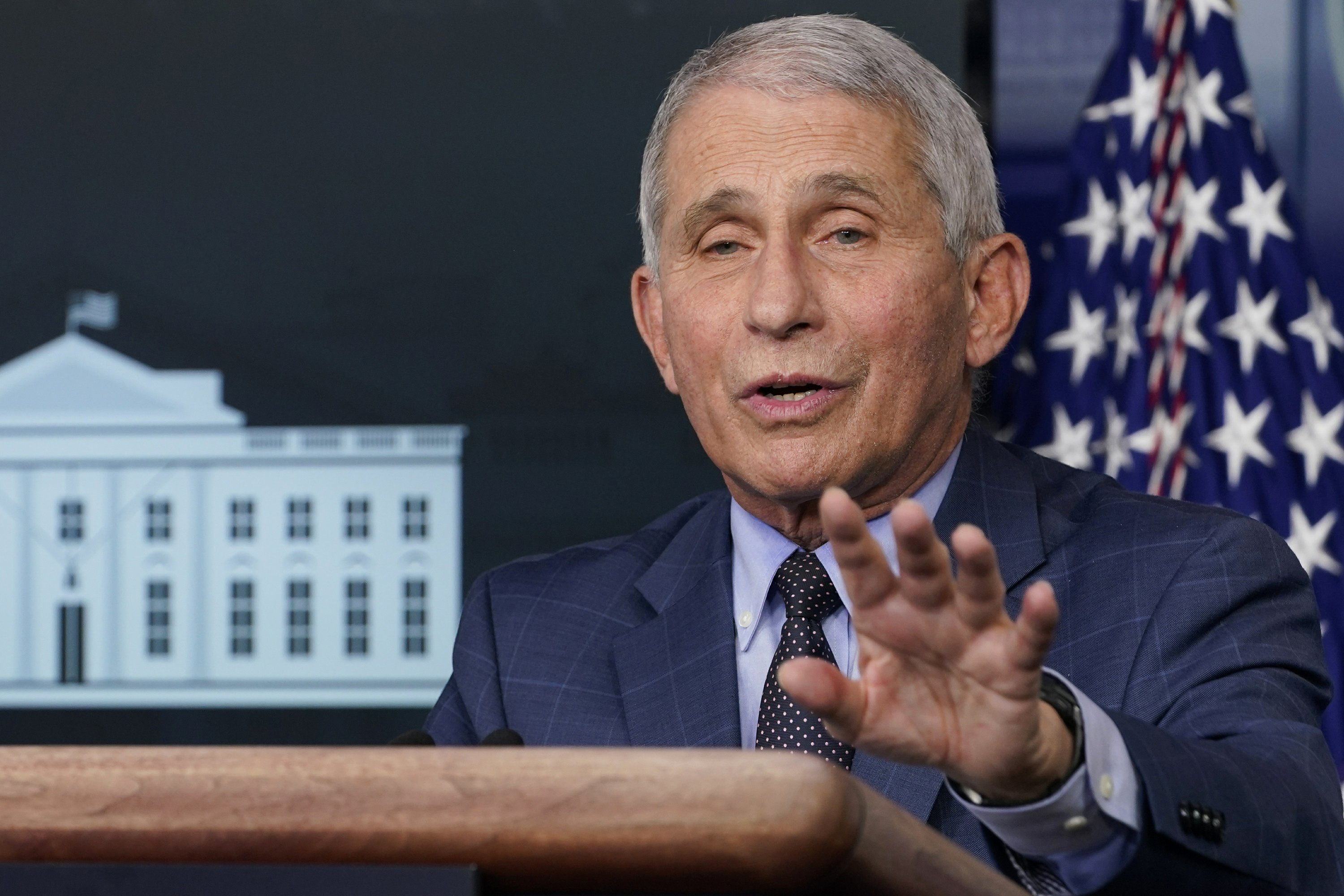 The country's leading infectious disease expert said on Sunday that the coronavirus in the U.S. is "capable of surge" in the coming weeks and does not expect current recommendations around social isolation to ease before Christmas.
"If you have an inflection like ours, it doesn't suddenly turn around like that," said Dr. Anthony Fauci, director of the National Institute of Allergic and Infectious Diseases at ABC this week. "So we're clearly going to do the same thing in the coming weeks." And maybe even two or three weeks in a row … we can see a surge in surge.
Fauci also appeared on NBC's "Meet the Press," where he made similar remarks, adding that "it's not too late" for people traveling home after Thanksgiving to avoid spreading the virus by wearing masks, staying away from others, and avoiding it. . large groups of people.
"So we know we can do something about it, especially now that we're entering the colder season and as we approach the Christmas holidays," he said.
The number of new COVID-19 cases reported in the United States exceeded 200,000 for the first time on Friday. According to Johns Hopkins University, the previous day's highest number was 196,000 on November 20th.
Since January, when the first infections were reported in the United States, the country's total case has exceeded 13 million. More than 265,000 people died.
According to Fauci, the arrival of vaccines "offers light at the end of the tunnel". Next week, the Advisory Committee on Immunization Practices will meet with the Centers for Disease Prevention and Control to discuss the introduction of the vaccine, he said.
He added that President-elect Joe Biden should focus on distributing vaccines in an "efficient and equitable way". Fauci also said he plans to rigorously test the new administration.
"We need to go beyond symptomatic people and better understand asymptomatic spread," he said.
Healthcare workers are likely to be among the first to be vaccinated soon.
"Probably, almost certainly, before the end of December, we will vaccinate some individuals first, and then more and more during January and February and March," he said.
"So if we can hang out together as a country and do things like that to dampen those waves until we vaccinate a significant portion of the population, we can get through that."