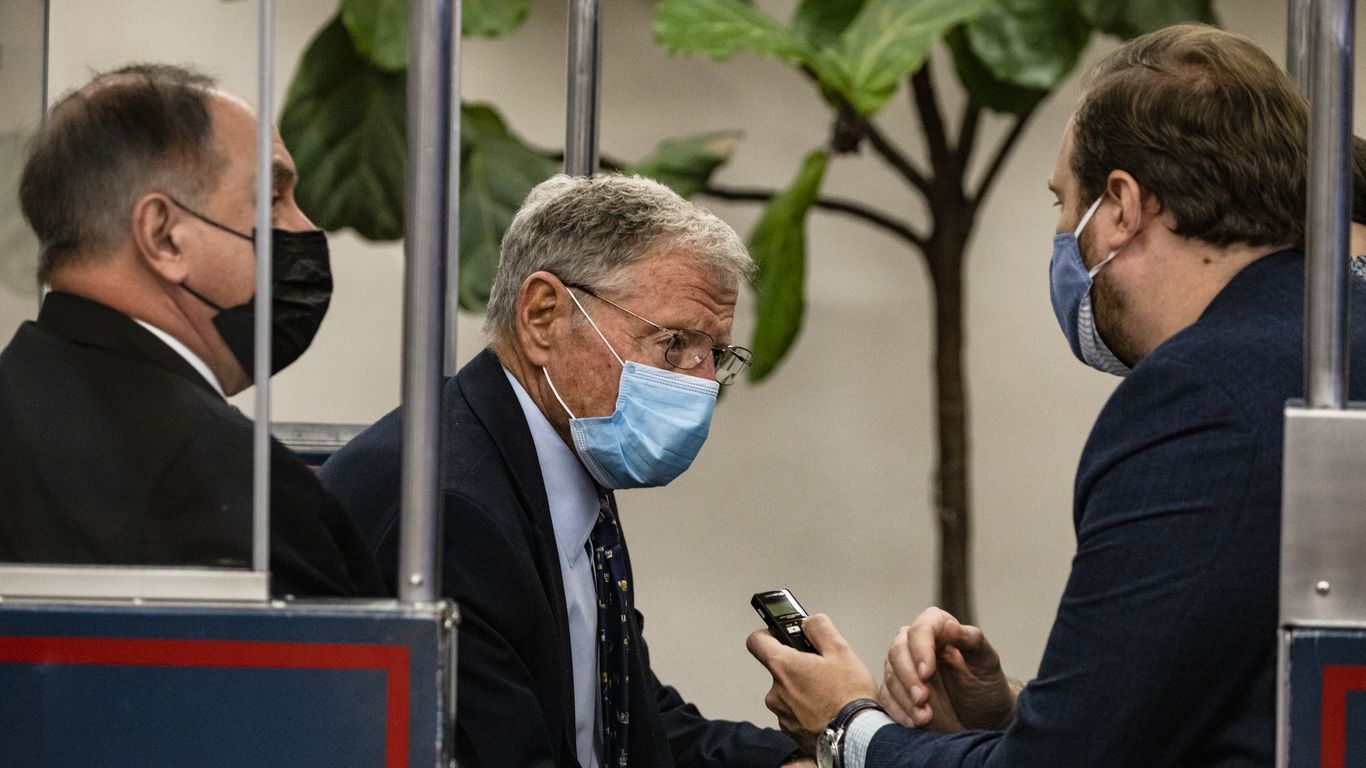 Senator Jim Inhofe told President Trump today that he probably won't get two big wishes about pending defense spending legislation, and his cell phone will ring, "That's the only chance to pass our bill," a source who heard part of their conversation says. Axios.
Why it matters: Republicans are ready to test whether Trump's threats to veto a bill passed annually for more than half a century are empty.
Background: Inhofe Trumpgal – through a speakerphone while walking through the Senate Russell building – argued that the bill would not meet its demand to lift the liability protection of technology companies or block efforts to rename military bases named for Confederate figures.
The White House did not want to comment. Inhofe's office did not respond to the request for an opinion.
What we hear: Inhofe, who, as chairman of the Senate Armed Services Committee, is negotiating the Defense Permit Act, turned to the president before commenting on his "only chance" in a Southern call.
The source could not silence the conversation due to the speakerphone volume.
Background: Many Republican lawmakers tell Axios that while the element of technological responsibility, Article 230, needs to be reformed, it makes no sense to link unrelated languages ​​to the NDAA.
Inhofe told reporters so much on Wednesday, but said the provision had "nothing to do with the military."
"You can't do it in this bill," Inhofe said, adding that he passed it on to Trump.
Many believe they have votes to override the presidential veto if necessary.
Representative Adam Kinzinger (R-Ill.) quote tweeted Trump's veto threats earlier today and wrote, "I'm voting for an override. Because it's really not about you."
Bottom line: Members of both parties can't wait for this legislation to be passed so they can transition to a government spending bill due by December 11 and grant coronavir-free.