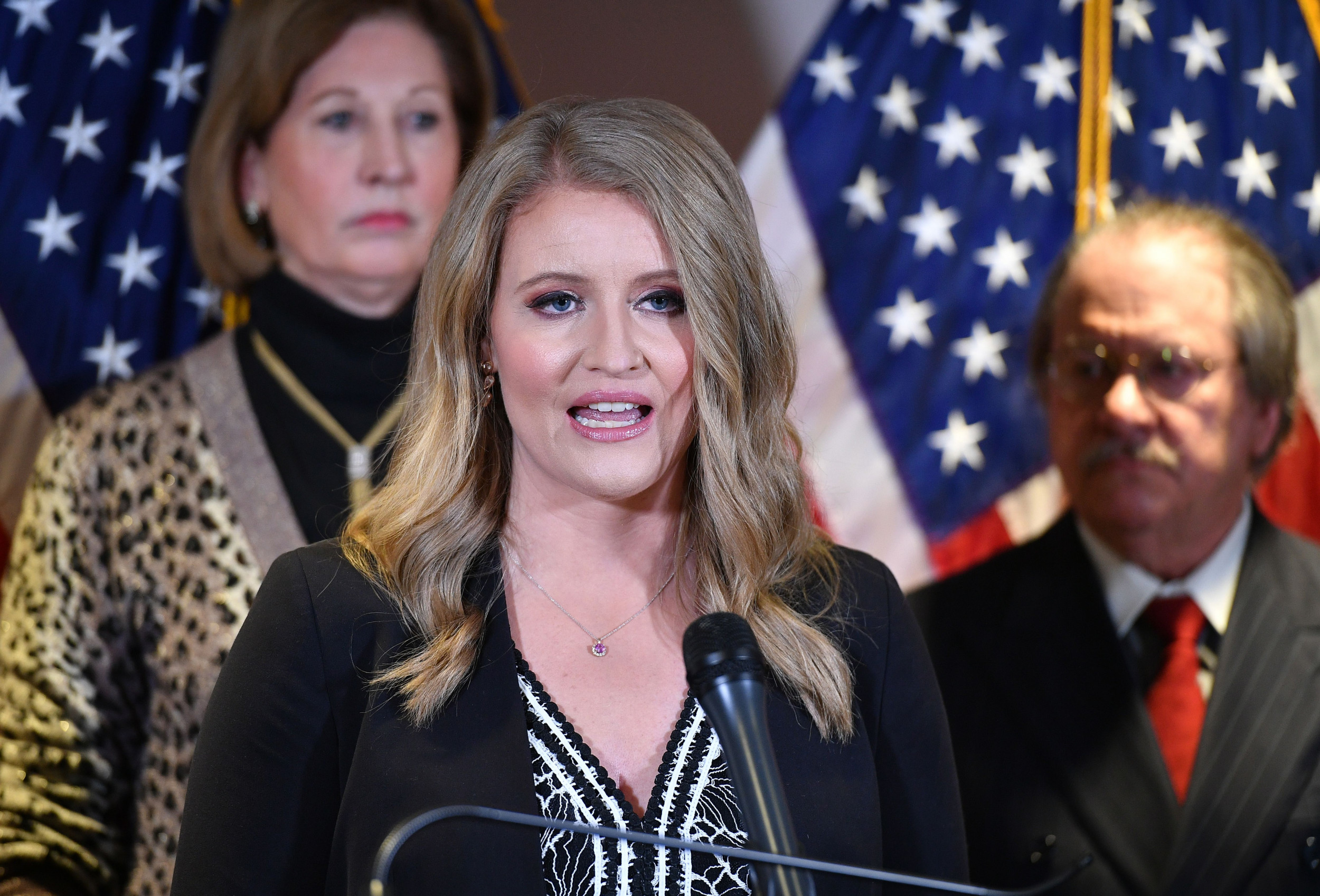 Jimmy Kimmel brutally mocked Jenna Ellis for infecting the coronavirus a few days after Rudy Giuliani showed the virus to be positive.
The late-night presenter blessed Donald Trump's lawyer, mocking him for not having a mask before the COVID-19 contract, and attending a Christmas party at the White House – and Giuliani didn't escape Kimimm either.
"Meanwhile, Rudy Giuliani gave a positive result over the weekend, and today we learned that Trump's other attorney, Jenna Ellis, who was seen sitting next to a virus here, also has COVID," Kimmel said in his Tuesday night excerpt. Jimmy Kimmel Live! while Ellis now shows his famous photo as he reacts to the audible erupting wind in court from the former mayor of New York City
– Did you get it from Mayor Tooty? asked. – Well, I don't think we'll ever know.
"Ellis was also spotted at the White House staff at Friday's Christmas party," Kimmel continued before presenting the photo posing for the event. – There is. No mask, no brain.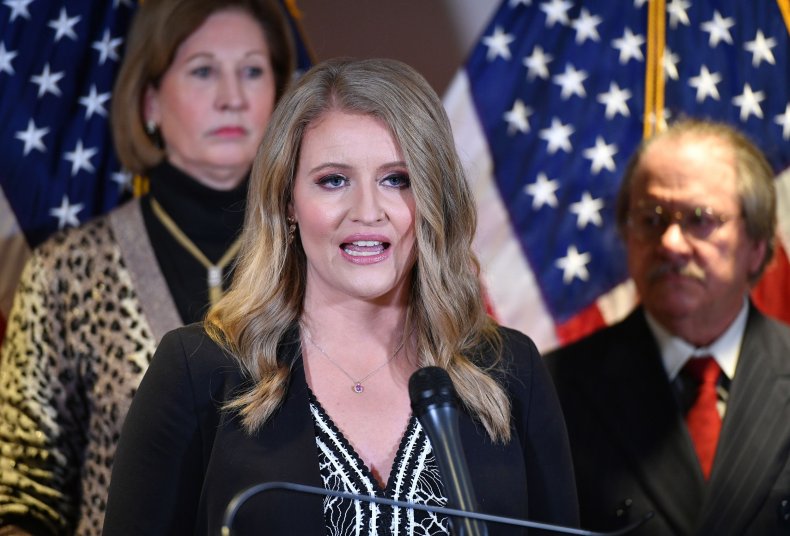 Ellis attended a senior staff Christmas party in the east wing on Friday.
"Allegedly, Trump's senior officials are outraged that he was at the party," he added. "Well, why were they at the party! Why did you have a party?! Of course this is Jenna Ellis, who only tweeted a few months ago, 'No pandemic.' "So … I'm starting to think the virus might have a sense of humor about it all."
"It's funny that MSM [mainstream media] he quickly believes in one or two unnamed "sources," and yet refuses to recognize the hundreds of eyewitnesses in six states who signed the declarations under oath, "Ellis appears to have tweeted in reports of a positive diagnosis.
Ellis and Giuliani took the lead in overturning the November election results, while Trump refused to acknowledge the victory to Joe Biden.
Following his admission to Georgetown University Medical Center in Washington on Sunday, Trump's personal attorney called his condition on his own WABC-AM radio show in New York.
"Things happen in life and you have to go with them," Giuliani said. "You can overreact to them. Otherwise, you'll let the fear of disease drive your whole life. So I've never overreacted … I'd rather take a risk than live in a cellar all my life."