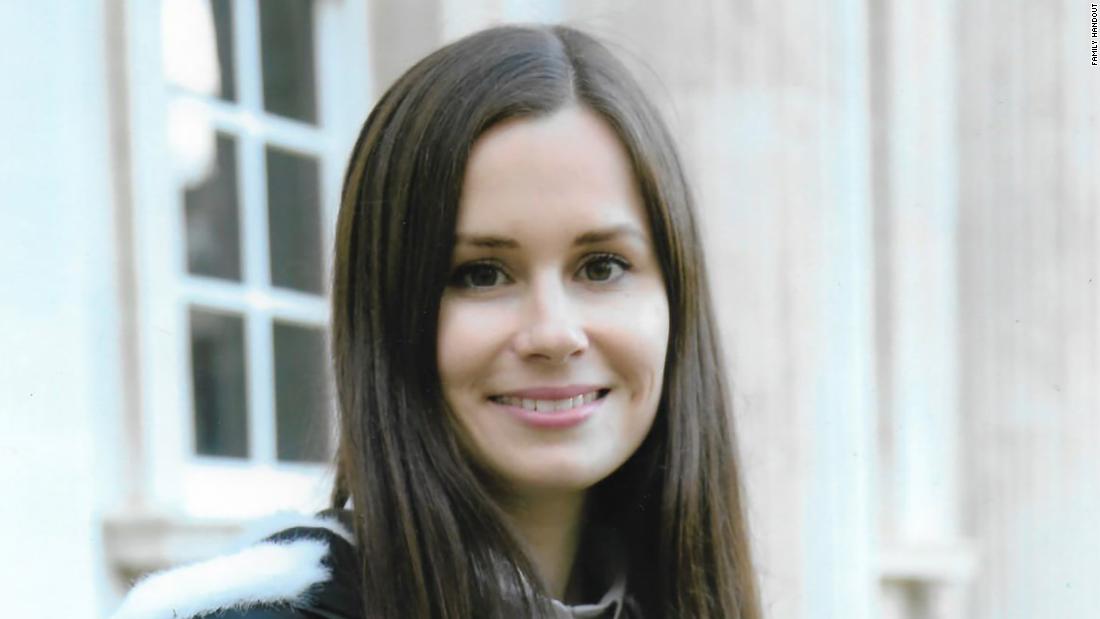 Moore-Gilbert, a lecturer in Middle Eastern studies at the University of Melbourne, has been detained in Iran since 2018. The 33-year-old man was found guilty of espionage last year and sentenced to 10 years in prison.
In a statement, Moore-Gilbert thanked the Australian government and others who campaigned for his freedom, describing the past two years and three months as a "long and traumatic ordeal."
He said his departure from Iran was "bittersweet" despite suffering injustice.
"I have no other respect, love and admiration for the great nation of Iran and its warm-hearted, generous and courageous people," Moore-Gilbert said in a statement issued through the Australian Government.
"I came to Iran as a friend and with friendly intentions, and I am leaving with Iran with these emotions, which are not only intact but strengthened."
The Iranian state-backed Young Journalists Club (YJC) news agency reported that his release was part of an exchange of prisoners against three Iranian businessmen held abroad as allegedly circumventing U.S. sanctions imposed on Iran. The agency did not clarify the identities of those released.
The release of Moore-Gilbert through diplomatic channels is likely to inspire hope in the UK-Iran dual Nazanin Zaghari-Ratcliffe dual family, which has been held in Iran since 2016. The charity employee, who is constantly protesting his innocence, is now nearing the end of his original five-year sentence.
Australian Prime Minister Scott Morrison called Moore-Gilbert's release a "miracle" at a press conference on Thursday.
"I've always believed in miracles, and I'm grateful for that too. To see Kylie coming home," Morrison said.
"She is an extremely intelligent, strong and brave woman. She is an amazing Australian who has gone through ordeals we can only imagine," she said.
Morrison said he had spoken to Moore-Gilbert earlier on Thursday and said he seemed "pretty good-natured". But he acknowledged that this would be a "tough transition" for his return and had given "huge support" from the Australian government.
Australian Foreign Secretary Marise Payne said in a statement she was "extremely pleased and relieved" by Moore-Gilbert's release.
"The Australian government has consistently rejected the grounds on which the Iranian government arrested, detained and convicted Dr Moore-Gilbert. We will continue to do so," he said.
He was placed in an academic prison
Moore-Gilbert has dual British and Australian citizenship and is a staff member and lecturer in Islamic studies with a focus on politics in the Arabian Gulf states, according to a biography on the University of Melbourne website.
According to the website, he graduated from the University of Cambridge in 2013 and then received his doctorate four years later at the University of Melbourne. Australian state broadcaster ABC said it was in Iran in 2018 to launch a course in Qom when it was detained.
In 2019, Iranian justice spokesman Gholamhossein Esmaili said Moore-Gilbert was "spying for another country." A source familiar with the case then told CNN that Moore-Gilbert had already been brought to justice and sentenced to ten years in prison.
Last Christmas, Moore-Gilbert and French academician Dr. Fariba Adelkhah, of Iranian origin, who was also imprisoned in Evin prison, jointly went on hunger strike "in the name of academic freedom," according to a joint open letter they wrote to the Iranian Center for Human Rights (CHRI).
"We will strike on behalf of all academics and researchers in Iran and the Middle East who, like us, have been unjustly imprisoned for the charges brought and have simply done their research work," the two women wrote. "We are striking not only to demand our immediate freedom, but also to seek justice for the many thousands and unnamed but unforgettable men and women who have suffered the same or worse fate as ours and who have been imprisoned in Iran. . "
In July, Moore-Gilbert was transferred from Evin Prison in Tehran to Qarchak Women's Prison, east of the capital, which is famous for human rights violations.
CNN employee Jessie Yeung contributed to this story.