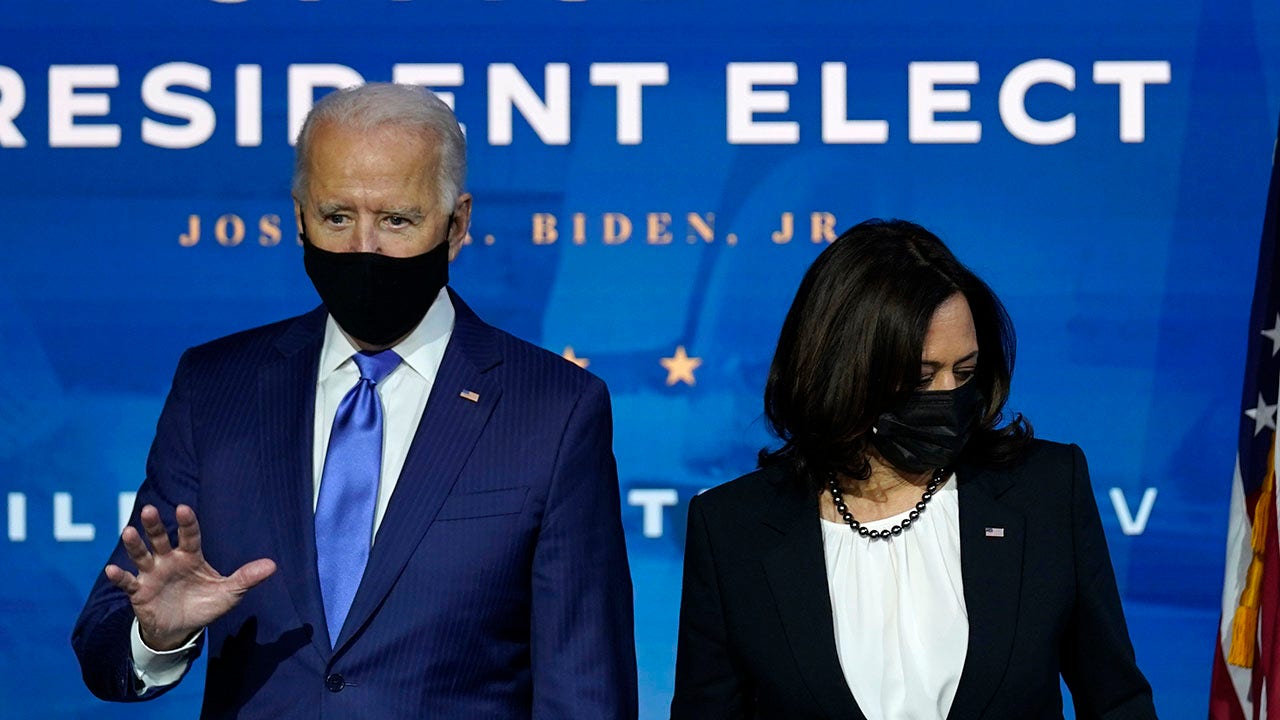 President-elect Joe Biden takes "the back seat" to Vice President Kamala Harris during his tenure as host of Fox Nation Lawrence Jones said Friday.
– That's why he doesn't do interviews because he's so incoherent; therefore, it was kept in the basement for much of the campaign. "Jones told" Fox & Friends "in response to Biden's statement, in which he apparently joked about his resignation.
Jones highlighted that Biden had a "moderate" campaign and Harris had a "progressive" campaign, so political disagreements are likely to arise.
"He disagrees with virtually every issue," Jones said.
CNN JAKE TAPPER, DON LEMON GUSH INTERVIEW HAPPENED: "MUCH THE BETTER ANSWER"
Meanwhile, CNN's anchors Jake Tapper and Don Lemon seemed dizzy after Tapper ended his exclusive interview with Biden and Harris, the first joint meeting since the 2020 presidential election.
Towards the end of prime time, Lemon made some comments about Tapper's seat and praised Biden for his "normal" and "common sense" interviews.
"We haven't heard fake news. We haven't heard conspiracy theories. We haven't heard personal grievances," Lemon said. "We have heard an elected president and a vice president who want to work with the other party."
CLICK HERE TO THE FOX NEWS APP
Jones said Biden is a "retail politician" who doesn't "lead" the White House, as most people assume.
"I'm interested in how this is going to happen, but again, there are philosophical issues that will enter the White House immediately on the first day."
Jones continued, "Anyway, it's such a dishonest thing the American people have to do." Instead of coming out and saying, look, I disagree with the president, and that's why I'm resigning. Do you want to falsify any disease?
Visit the Fox Nation page and sign up today to watch "A Nation with Lawrence Jones."
Fox News Joseph A. Wulfsohn contributed to the report.