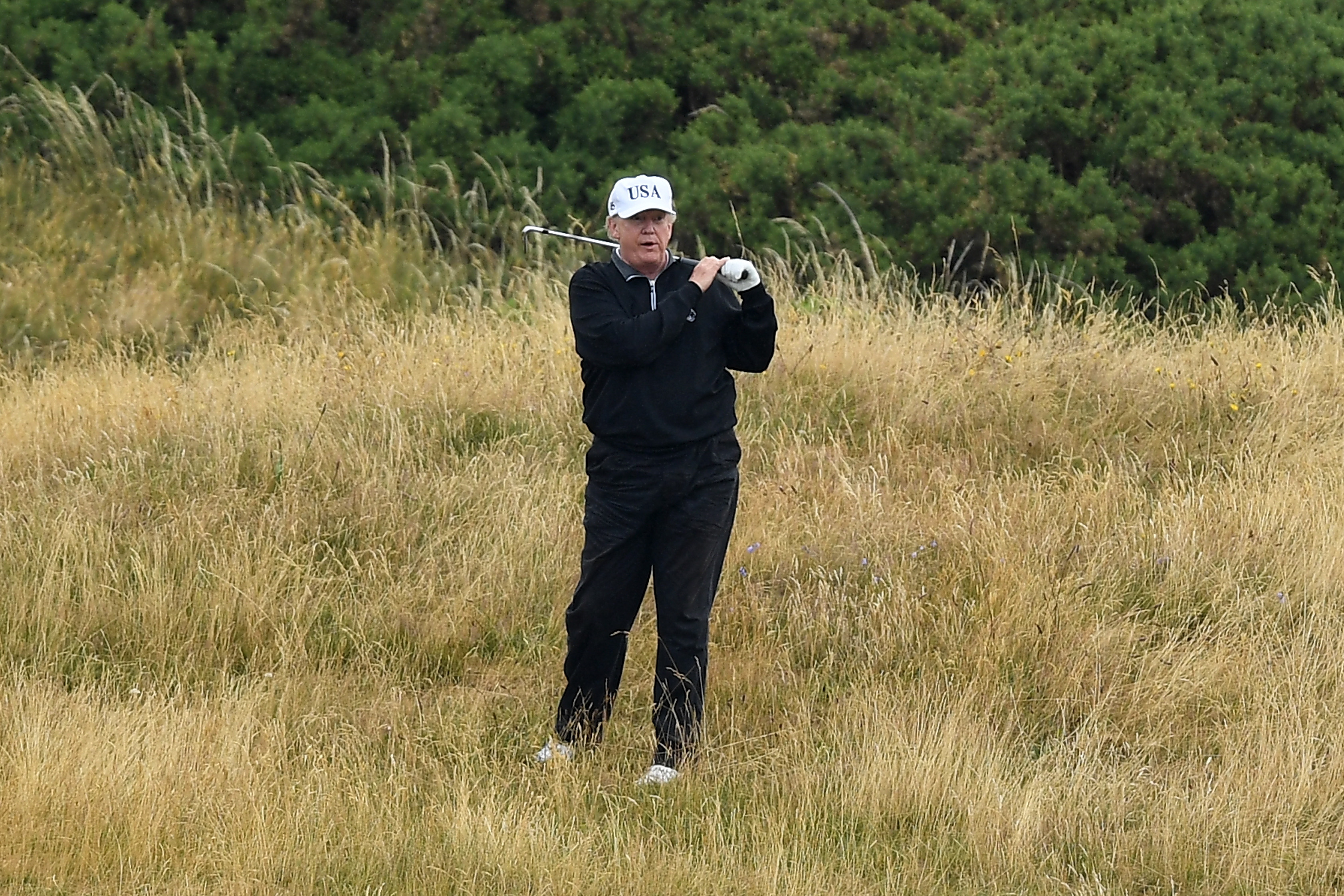 President Donald Trump played a few holes when he learned he had lost the election, and activists on one of his own golf courses decided to emphasize that message, using the insult often offended by opponents.
The first turf of the Trump Turnberry course in Ayrshire, Scotland, was illuminated by the word "Loser" on the body of the Village People's song "YMCA," which was Trump's campaign anthem.
While playing the disco classic, huge letters appeared one after the other, flashing in time with the music, in the colors, stars, and stripes of the American flag.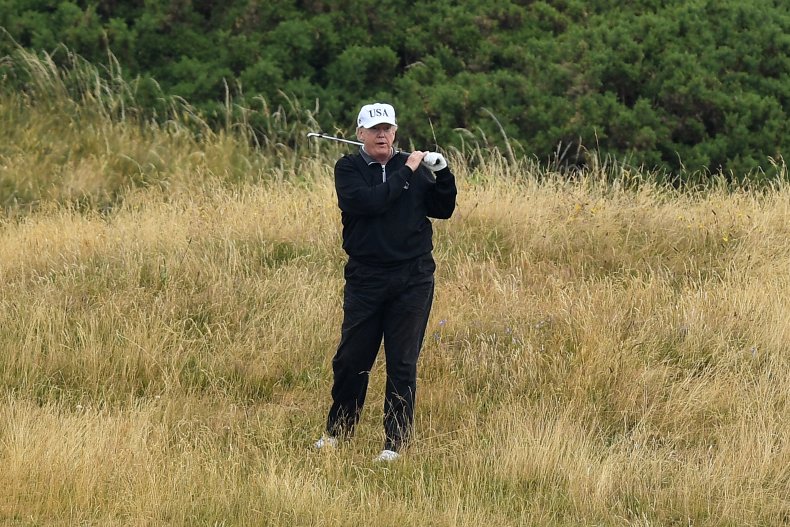 The forecast was the work of Led By Donkeys, a British activist group formed against late late 2018 against Brexit. It was named after the term "Lions led by donkeys," which suggests that World War I soldiers were led to their deaths by incompetent leaders. The group raises money from mass funding to billboards and screenings.
The group wrote on Facebook, "Hey, Donald J. Trump, we know it's hard to accept the election result, so we projected it on his golf course with some familiar music." The video has been widely shared and viewed more than half a million times on Twitter.
This is not the first time the group has targeted Turnberry, which Trump last visited in 2018. Last month, Led By Donkeys projected the number of COVID-19 deaths in the U.S. outside the course.
A spokesman for the group said in a statement that of all the predictions he made, "this was not the most difficult" and carried out the "attack on the US electoral process" action.
"He obviously hates being called a loser, so we projected that word on the golf course of his beloved flagship," the announcement added.
Trump once said, "Show me someone who has no ego and I'll show you a loser" – and often use the epithet to describe people.
Among the host members are Alex Salmond, former Scottish First Minister, political strategist Karl Rove and Senator Marco Rubio. Actor Richard Beltzer was fired as a "stone cold loser."
Trump has not yet yielded to President-elect Joe Biden. In an early morning tweet on Friday, he reiterated his unsubstantiated claim that "the 2020 election was OK and I WON!"
However, for the first time since election day, asking reporters, he replied, "I will definitely do it" to the question of whether he will leave the White House if the Electoral College certifies Biden's victory next month. He added that "it will be very difficult to admit this".
"I think a lot will happen between now and January 20. A lot will happen," he said.
Newsweek contacted the Trump Turnberry course for review.
Statista's graphic below shows the tightest presidential election competition in 124 years.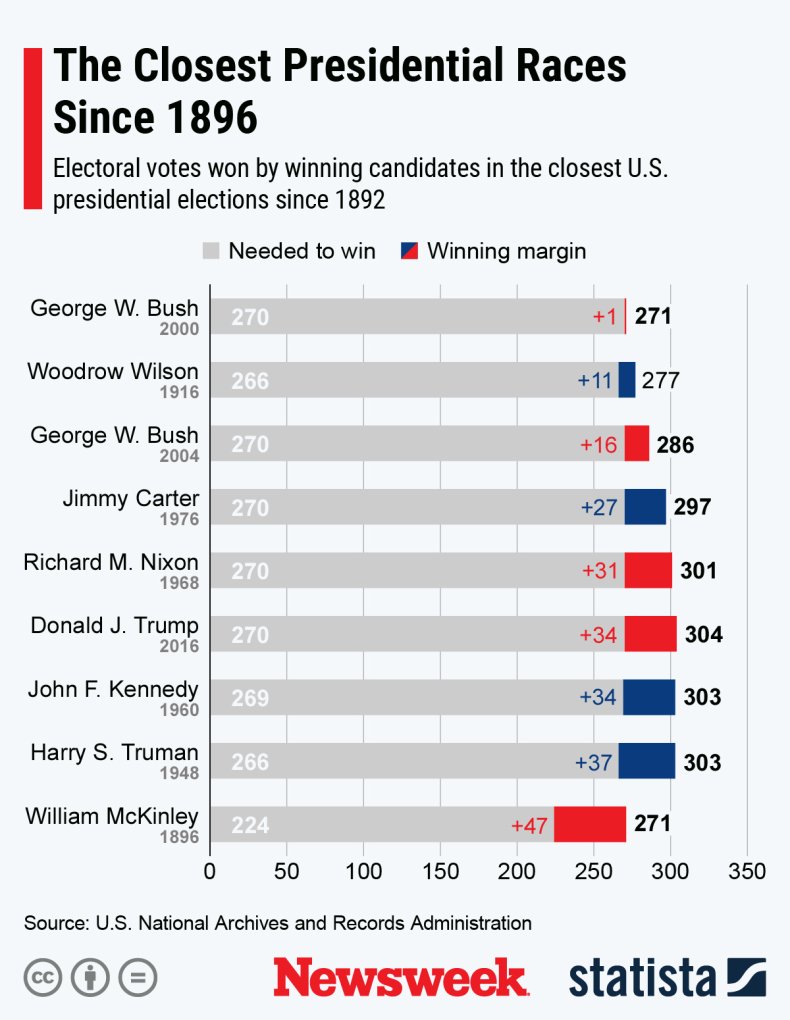 The story was updated with a comment from the Led By Donkeys activist group.