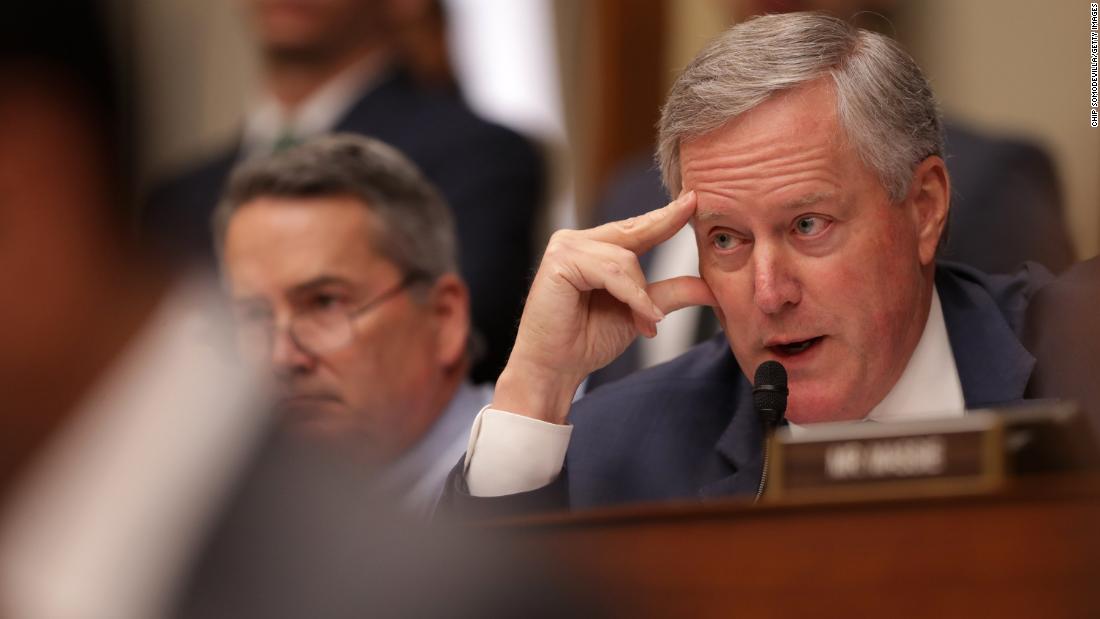 Meadows said that President Barack Obama's citizenship exam was asked about the 2012 video presenting the Congressional candidate at that time.
"And I wasn't honest with answering the questions," Meadows said from Capitol Hill on Thursday. "Of course I do not support any racial advancement."
He added, "I can tell anyone who knows me knows there is no racial bone in my body."
In 2012, Meadows was questioned at an event: "If the president is not a naturally born citizen, he will not control the soldier.
"Yes," Meadows replied. "If we do work for local work, we don't have to worry about it. We send (Obama) home to Kenya or anywhere."
When The Washington Post asked Meadows in 2015 to demand such an investigation as a member of the Home Inspection Committee, Meadows said it wasn't.
"I don't remember this quote," Meadows said. – Obviously I'm away from it.
"It doesn't apply to anything I'm doing now," he added.
On Wednesday, Meadows introduced Lynne Patton, a black woman who worked for the Housing and Urban Development Department, when she heard Michael Cohen, former personal Trump's lawyer, against the witness's claim that Trump was racist.
"Just because someone has a color, a black man who works for them doesn't mean he's not racist," Tlaib said. "And it is not sensitive for some to say that the fact that someone is actually using a probe is a black woman in this chamber is only racist in this committee."
Meadows then invited the EESC president, Elijah Cummings, to comment on the record. Cummings, who is African-American, and at one point said Meadows is "one of his best friends" – Tlaib asked if he wanted to clarify his comments.
Tlaib later said it was a "racist act," but he didn't call the meadows a racist.
Meadows replied that his niece and nephew were "colorful people".
"To indicate that I asked someone who is a personal friend of the Trump family who worked for him, who knows this individual to come to his supporter, the racist suggests that I ask you to come here for this," he added.