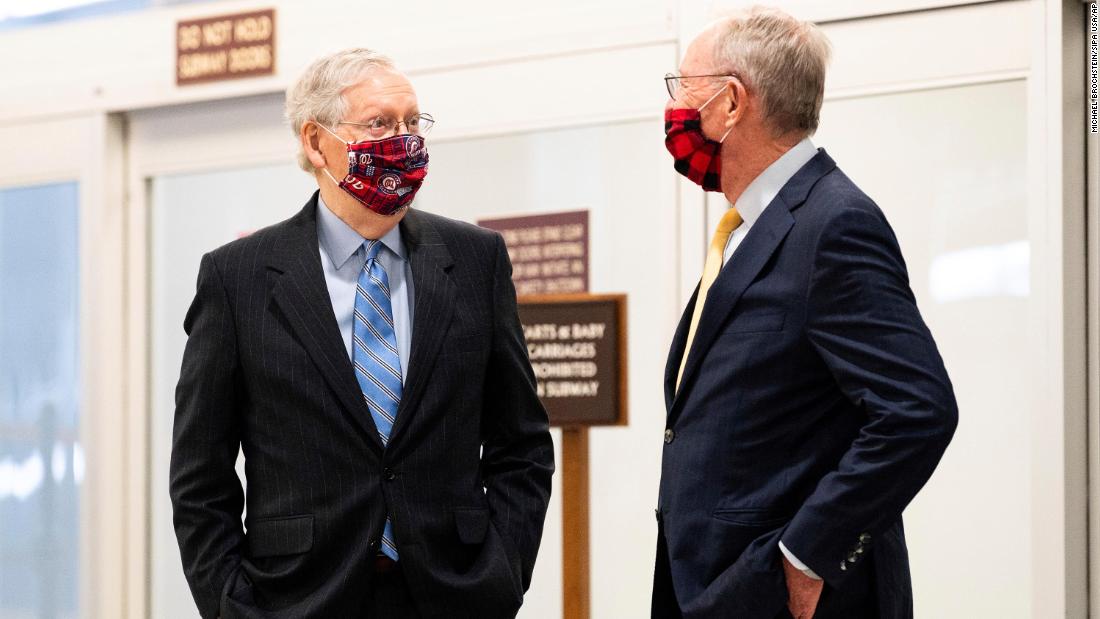 McConnell's comments came in moments before Alexander gave his own farewell speech to the chamber, where he was overly influenced in three terms and gained a reputation as a pragmatic legislator who worked regularly in the hallway.
McConnell called on his colleague to "put down one of the brightest, most thoughtful and most effective legislators we've ever seen," he praised his commitment to bipartisan work over his long career.
"I myself relied on Lamar's wisdom for many years, but I think I relied in the same way on his optimism, his talented spirit, his ability to look on the good side, and then realize how another hard job can still make him brighter," McConnell said before she took a long break to gather her emotions before telling the chambers that she would miss her regular dinner with her boyfriend.
At the end of his speech, McConnell became emotional again, saying, "I'm sorry that in a few weeks only the others will be left, but leaving this body, we and the nation exist to serve stronger and better before you were here."
After McConnell spoke, Senate minority leader Chuck Schumer also said goodbye to Alexander.
"Now, Senator Alexander and I didn't always agree, but how wonderful and capable a legislator and a true statesman was," the New York Democrat said.
In his speech, Alexander pleaded with the senators left behind not to abandon the filibuster, a tool of supernagorism designed to cool daily passions, and needed a bipartisan consensus to approve the measures each Democrat sought to end. He also called for several roll-call votes on key issues of the day, which he said are often blocked by senators 'reluctance to cast politically tough votes.
Alexander also talked about what he says to the history teachers he regularly invites to the senate floor about the fact that there are actually two Washington.
"Please encourage your students to look at Washington DC as if it were a split-screen television. On one screen are tweets and confirmation hearings. On the other screen, however, senators are working together to strengthen national defense, national labs, national parks and the National Institutes of Health, "he said.
Alexander also cites the late NAACP president, Ben Hook, who described America's journey as "America's work in progress. We've come a long way and we still have a long way to go."