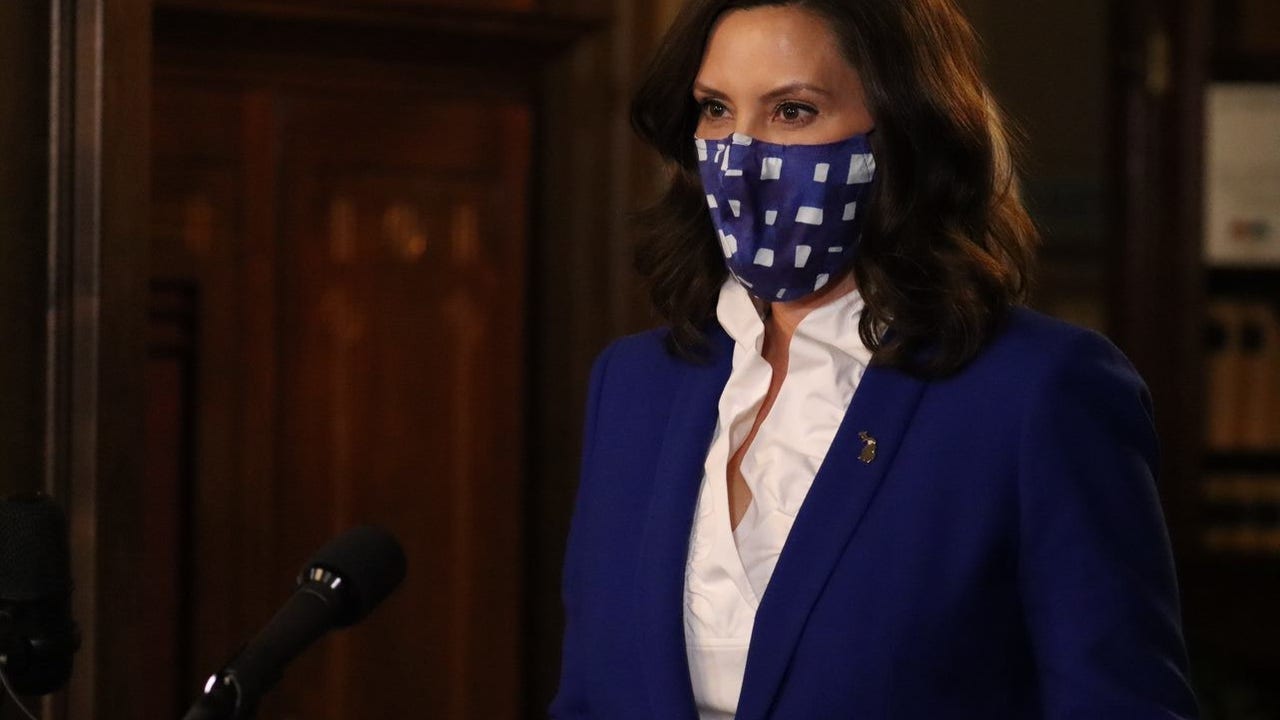 (FOX 2) – Michigan Governor Gretchen Whitmer spoke at a press conference on Tuesday about the state of COVID-19 in Michigan, saying he was cautiously optimistic that cases were now moving in the right direction.
In his update, Whitmer compared the number of deaths in Michigan to 3,000 deaths on Sept. 11, and while he thinks there's light at the end of the tunnel, he worries the next two months could be even worse.
"We've had more than three 9/11s here in Michigan in the last ten months," Whitmer said. On Tuesday, 9,324 deaths were linked to COVID-19 in Michigan.
But the state's medical director, Dr. Joneigh Khaldun, says there is some reason for optimism.
"We are cautiously optimistic. We are seeing more people start doing the right thing: they are covering up and keeping social distance in early November, and we believe this will help reduce the number of cases," Khaldun said.
Whitmer fears the situation will only get worse between January and the end of January and is worried despite targeted efforts to close some businesses.
"The next two months will be bad," Whitmer said, referring to the incoming case numbers and trips at Christmas. "Our cases are dangerously high, with more hospital care and deaths already following our targeted actions. We expect the number to increase in the coming weeks and months as more people travel to the holidays."
With the governor's three-week break, they are trying to slow the spread of COVID-19 in the state.
Restrictions from the Michigan Department of Health and Human Rights came into effect on Nov. 18 and will expire next Wednesday, Dec. 9.
Based on the new orders, personal learning for high schools, indoor service for bars and restaurants, movie theaters, casinos, organized sports and arcades were all ordered.