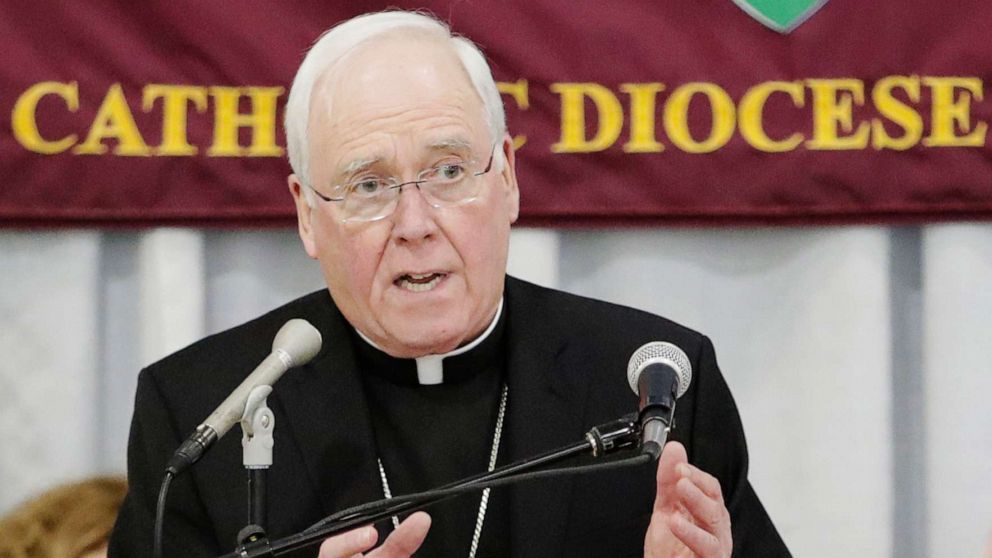 Two former leaders were recruited for the lawsuit.
New York Attorney General Letitia James filed a lawsuit against the Catholic Diocese of Buffalo and its former leaders, Bishop Richard Malone and Bishop Edward Grosz, on Monday, claiming they have been covering up charges of sexual abuse of minors for years. papok.
During a two-year investigation, James 'office identified more than two dozen diocesan priests who had been authentically accused of abuse but, according to the complaint, were not immediately referred to the Vatican to be removed from the priesthood in accordance with established church policy. and procedures.
"The Diocese of Buffalo and its leadership have been unable to protect children from sexual harassment for years," Attorney General James said in a statement. "Instead, they chose to defend the very priests who had been authentically accused of these cruel acts."
The lawsuit also seeks to steal Bishops Malone and Grosz from future service as directors or officers of any charity governed by New York law, alleging a violation of their fiduciary duties to the diocese.
Gregory Tucker, a spokesman for the Diocese of Buffalo, told ABC News they were "reviewing" the lawsuit and "considering the diocese's response."
"In the meantime, we would like to reiterate that in the Diocese of Buffalo, any member, employee, or volunteer of the clergy has zero tolerance for sexual harassment of minors or sexual harassment of an adult," Tucker said in a statement. "The diocese has introduced strict policies and protocols on prescribed conduct, as well as a code of conduct that all priesthoods are expected to adhere to. In addition, the diocese is committed to full cooperation with all civil authorities on both reports and alleged crimes and complaints."
The Diocese of Buffalo is currently seeking bankruptcy protection in the wake of a flood of lawsuits under the New York Child Victims Act, which has created a review window that has allowed allegations of sexual abuse that would otherwise be barred by statute of limitations.
Bishop Malone resigned in December 2019 following a review of the diocese's Vatican, sparked by widespread criticism of dealing with allegations of sexual abuse and misconduct by members of the local clergy. Bishop Grosz resigned in March 2020 when he reached the mandatory retirement age for bishops.
The Diocese of Buffalo has been in a state of crisis since 2018, when Siobhan O'Connor, former personal secretary of Malone, leaked church internal documents to investigative journalist Charlie Specht at ABC's local station, WKBW, reporting months of efforts. to hide from the public the extent of the problem of sexual harassment.
In an interview with ABC News, which aired as a special edition of "Nightline," Malone admitted he made a mistake but defended his leadership.
"I feel like in the almost 20 years I was a bishop, I tried hard to be a good shepherd," Malone told ABC News, arguing that "he inherited a horrible problem for decades."
But in Monday's 216-page complaint, James claimed that Bishops Malone and Grosz "protected accused priests" and "supported charitable means."
"In many cases," the complaint states, "Malone and Gros failed to properly investigate or deal with individual complaints and ignored the risks created by their decisions to avoid procedures prescribed by church law and the policies and procedures of the Diocesan Society."
.