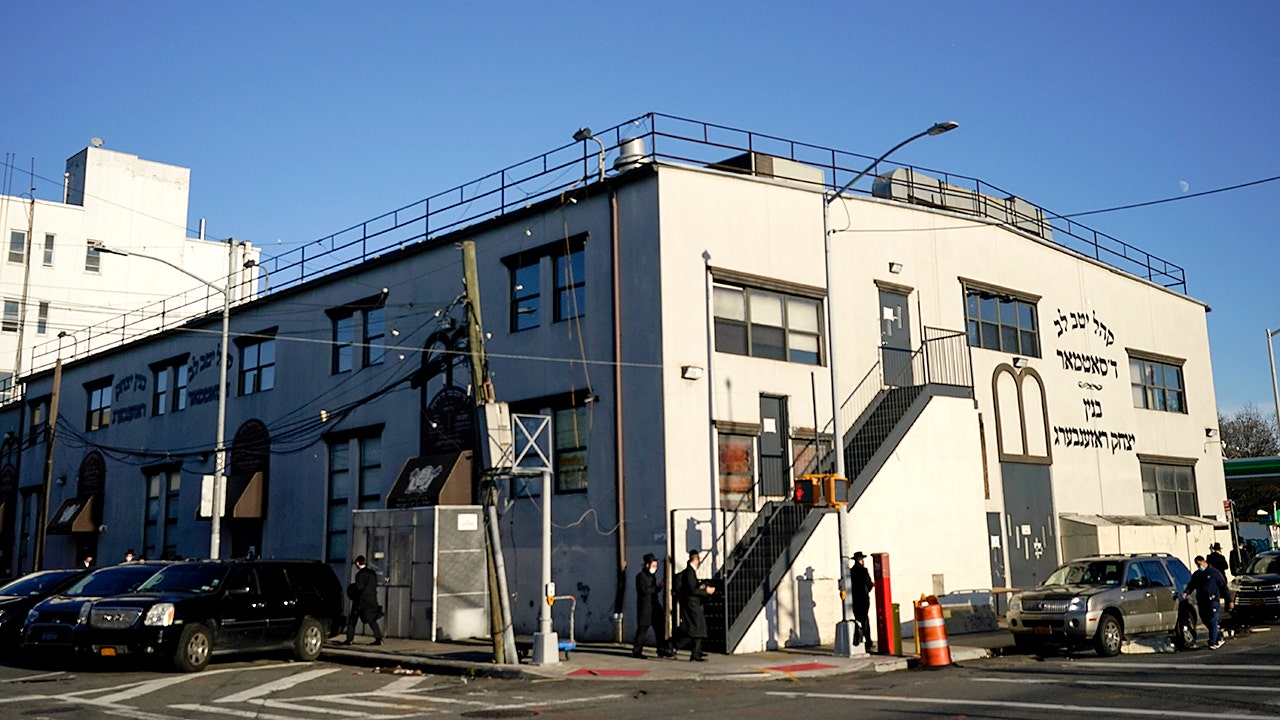 This "mazel cough" will cost a lot!
City Hall will impose a $ 15,000 fine on the Brooklyn Synagogue for violating social isolation by holding regiments at a secret wedding to the granddaughter of one of the top religious officials of the Hasidic, Mayor Bill de Blasio said late Monday.
Hizzoner announced the fine and the day after the Post revealed that thousands had been packed into the Yetev Lev Temple in South Williamsburg on November 8 – dancing and singing on top of their lungs while seeing a mask while Yoel his wedding was celebrated by Teitelbaum, grandson of Aaron Teitelbaum, Grand Rabbi of Satu Mare.
CUOMO CALLS SECRET HASIDIC WEDDING IN BROOKLYN "THE LEGAL HISTORY OF LAW"
"It's just not acceptable, I mean, we've been through so much," de Blasio told New York's 1 Errol Louis during his usual appearance at Monday's "Inside City Hall." "It was amazingly irresponsible, just unacceptable."
But Blasio said while it was still unclear how many people packed a 7,000-person Satmar schul in South Williamsburg, it was clear that the social distance and mask-wearing measures imposed by city and state officials had been clearly broken.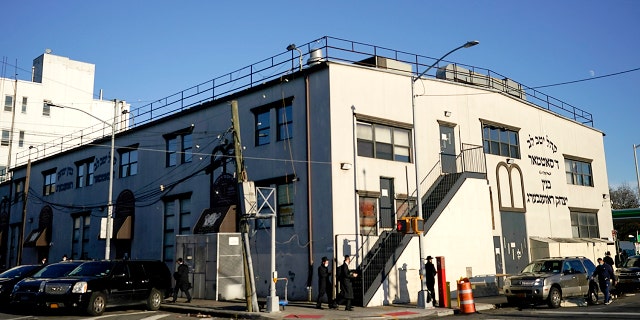 The Post took videos of the crowds and found that comprehensive measures taken by the organizers to prevent the wedding news from leaking to the town hall after officials held a similar celebration for a grandson of a competing Satu Mare sect, fearing the mass indoor gathering could fuel new coronavirus epidemic.
"He probably made an effort to cover it up, which is completely unacceptable," de Blasio told Louis. "They're calling $ 15,000 to the site right away and they could have more consequences soon."
SECRET PLANS HELP BROOKLYN SYNAGOGUE WITH A MASSIVE, UNMASKED RAIN
Despite the terrible burden on ultra-Orthodox communities, COVID-19 tried to persuade residents and local businesses to abide by mask rules and social distance rules.
However, several of these neighborhoods were at the center of the city's first major coronavirus epidemic in the fall, and Governor Andrew Cuomo pushed the rules to stop the red zones to try to curb the spread. This provoked fierce protests that became violent, including attacks on journalists.
CLICK HERE TO DO THE FULL CORONAVIRUS COVER
In horrific irony, Yetev Lev's own president, R'Mayer Zelig Rispler, who openly urged the Brooklyn Orthodox community to adhere to corona virus security measures, died last month at COVID-19 at the age of 70.
Further report by Susan Edelman