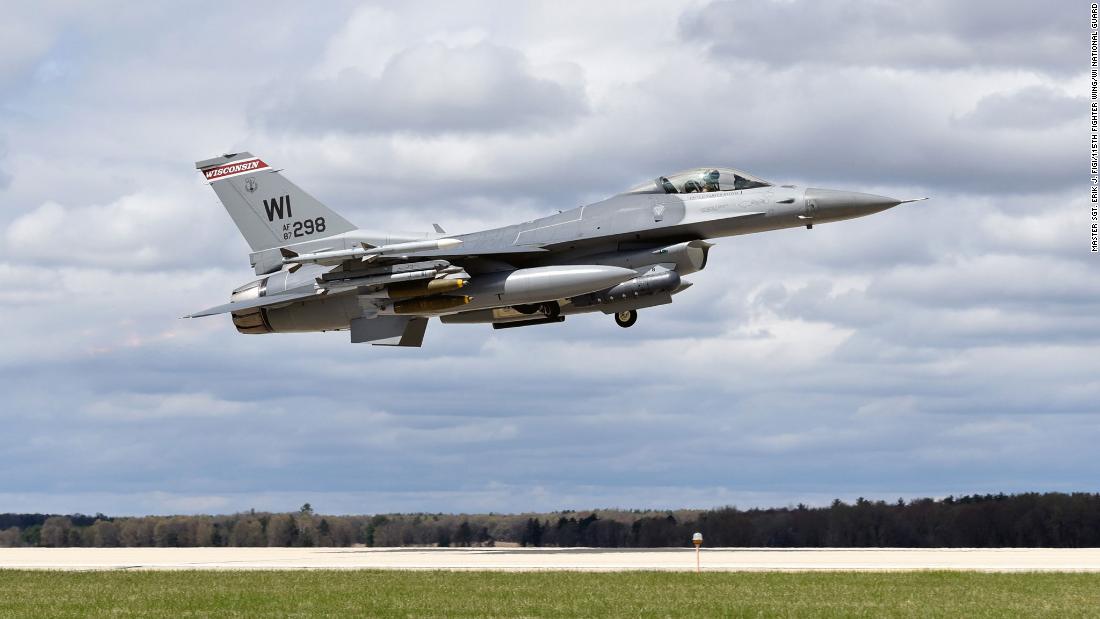 The plane, the F-16 Fighting Falcon, crashed around 8pm on Tuesday, according to a unit of the Wisconsin Air National Guard, the 115th Fighter Wing. He was assigned to the Truax Field Air National Defense Base in Madison, Wisconsin.
The F-16 was on a routine mission with a pilot on board, the 115th fighter wing said. The condition of the pilot and the cause of the accident are still unknown, the case is being investigated.
The U.S. Coast Guard joined Michigan local disaster and government officials on Tuesday night to search for the pilot, CNN-affiliated WLUC reported.
"We're a close family, and when an event like this happens, everyone in our organization feels it," Colonel Bart Van Roo, commander of the 115th Fighter Wing, told CNN's affiliated WLUC. "Pilot safety and search and rescue efforts are paramount and we will continue to pray for the safe return of the pilot."
The 115th fighter wing conducted practice flights throughout the week that lasted until 10 p.m.
CNN has turned to the 115th Hunting Wing and Michigan State Police for more information and is waiting to be heard back.