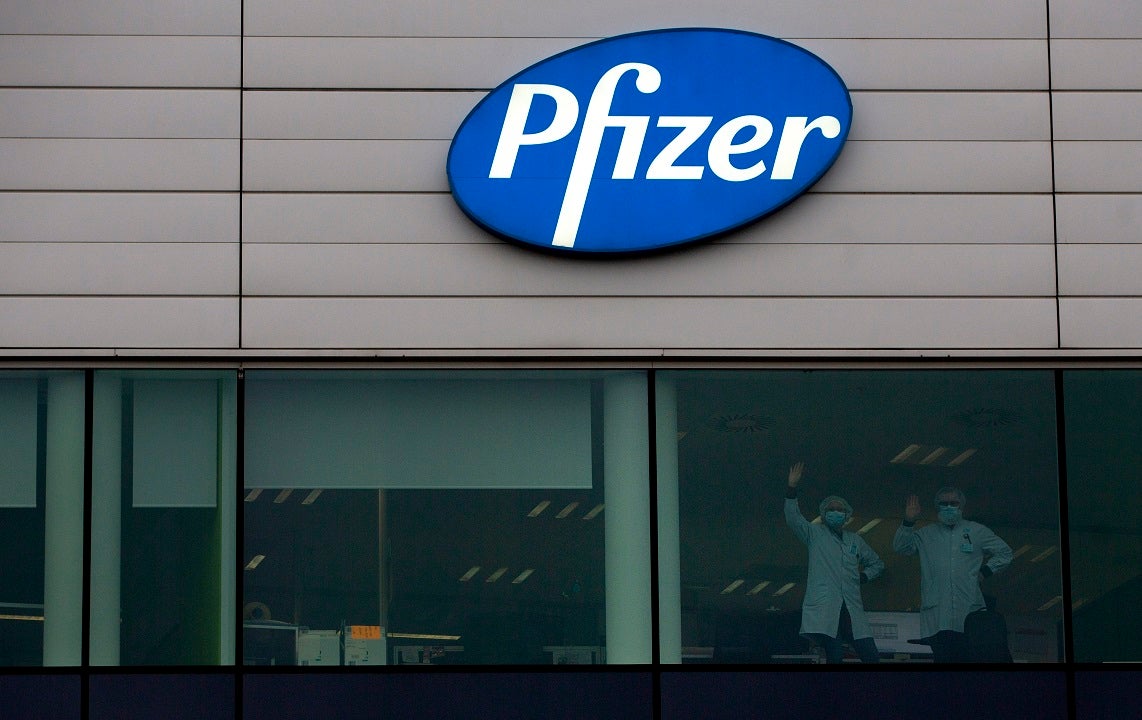 Pfizer Inc. expects half of the Covid-19 vaccines originally planned for this year to be shipped due to supply chain problems, but still expects to deploy more than one billion doses in 2021.
"The expansion of the raw material supply chain took longer than expected," a company spokesman said. – And it is important to point out that the result of the clinical trial was somewhat later than the initial prognosis.
Pfizer and partner BioNTech SE in Germany had hoped to introduce 100 million vaccines worldwide by the end of this year, a plan that has now dropped to 50 million. The UK issued an emergency permit for the vaccine on Wednesday, making it the first western country to start administering doses.
"We're late," said one person who was directly involved in the development of the Pfizer vaccine. "Some early batches of raw materials did not meet the standards. We fixed it, but ran out of plans for this year.
Pfizer procures its raw materials from service providers in the United States and Europe. Increasing production of these parts was a challenge last month as the company awaited the results of experiments that were 95% effective and well tolerated in a 44,000-subject study.
Pfizer would not be able to tell where there were deficiencies in the ingredients as it accelerated production. Vaccines usually contain substances from suppliers that may contain antiviral agents, antiseptic fluids, sterile water, and elements of viral DNA that do not cause severe symptoms but trigger the immune system to produce antibodies.
In a typical vaccination campaign, pharmaceutical companies wait for their product to be approved before purchasing raw materials, setting up production lines, and setting up supply chains to deliver a vaccine. Pfizer has never produced a vaccine whose technology uses mRNA, molecular couriers that deliver genetic instructions to cells in the human body, so it had to increase production capacity even while research was still in progress.
"It all happened at once," said a person familiar with Pfizer's development. "We started setting up the supply chain in March while the vaccine was still under development. This is completely unprecedented.
Pfizer and BioNtech are now well on track to introduce 1.3 billion vaccines in 2021, and this year's 50 million dose shortage will be covered by accelerating production.
The company is launching its largest vaccination campaign to date through two final assembly and distribution centers in Kalamazoo (Mich.) And Puurs, Belgium, which handle European supplies.
The UK license is a milestone in an effort to develop promising new vaccination technology into a widely available shot in record time.
The UK has prescribed 40 million doses of Pfizer, enough to vaccinate 20 million people. The government said in November it could receive up to 10 million doses this year, but four to five million vaccines are now expected to be delivered.
CLICK HERE TO FIND YOUR FOX STORES ON YOUR GO
Matt Hancock, the UK Minister for Health, said the recordings could be made at Pfizer's Belgian plant as soon as possible. About 800,000 will fall due in the next few days and "millions" in December, he said.
The U.S. government has ordered an initial order for 100 million doses of Pfizer vaccine, with the option to purchase an additional 500 million doses.
The EU has ordered 200 million doses, with an additional 100 million as an option. Japan ordered 120 million servings, and countries in South America and the Asia-Pacific region also placed significant orders.