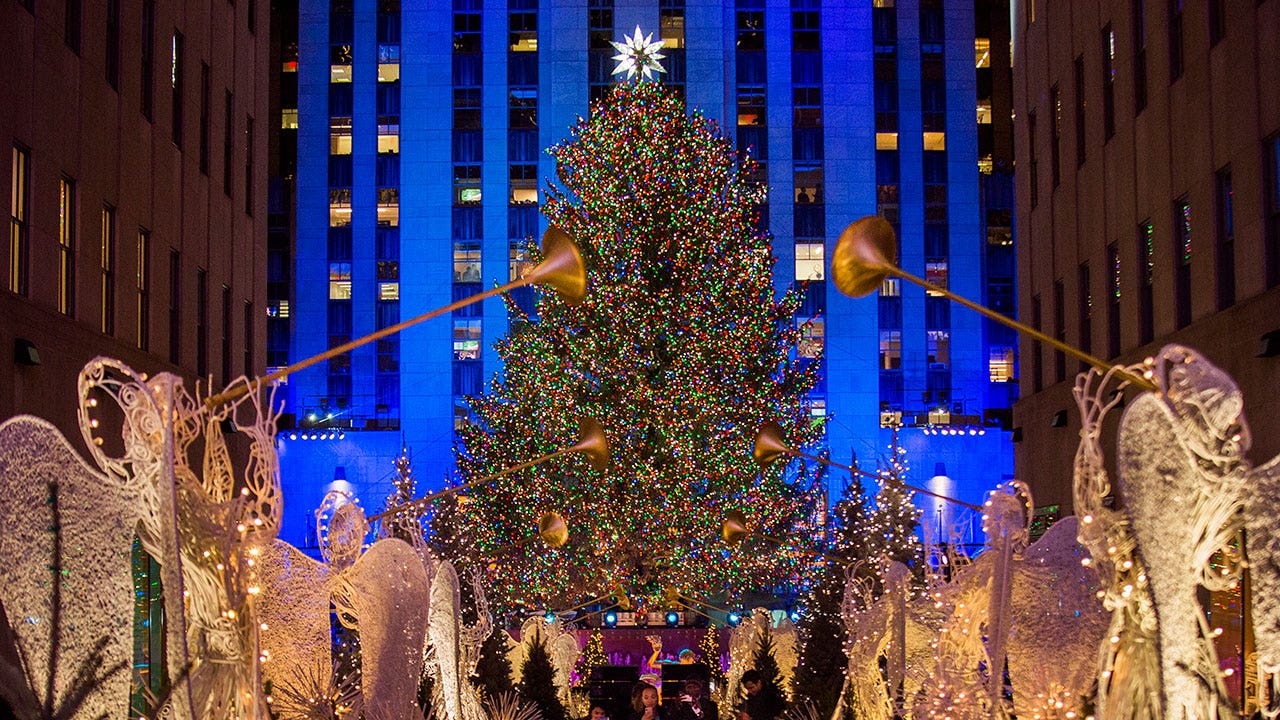 A professor at Columbia University last week called for the cancellation of the Rockefeller Center's annual Christmas tree, calling it a symbol of a "toxic relationship" with nature and unlimited capitalism.
"This year's tree is also perfectly suited to reflect something more than our national vibe: It reflects the absolutely toxic relationship we have with the natural world and the need to reverse direction quickly," wrote Brian Kahn of To Gizmodo, where he deals with climate change. "If this year's tree sees any truth, it must be the last."
Kahn added that all "jottos" of wood dignity were lost when he moved from New York State to Manhattan, destroying the so-called subjugation of nature in front of the "towering Norwegian spruce, which is at the center of the beater, concrete and steel." the heart of capitalism. "
The annual unveiling of the Rockefeller Tree has been a Christmas element since 1933 and is estimated to attract 125 million visitors in each festive period.
"MSNBC PANEL" WELCOMES YOU AS A "COLONIZING CHRISTMAS" BETWEEN BOOKS
This year's Rockefeller tree despised the internet when it arrived barren and outdated on arrival, leading to Kahn's rise, indicating that the tradition should end. An owl in his branches was also spotted after arriving at the center, but he was unharmed.
Kahn saw no positive omen there, however, he wrote that it was amazing that the owl had not been crushed after his "awkward" 170-mile journey.
He also predicted that people could say their opinions to an effective Grinch.
"I know I'm probably going to get a lot of angry emails about me being a wood carrier who is going to wage war at Christmas and full of beauty. But it's not my opinion that we should put an end to Santa's joy and anger," he wrote.
The Blaze called Kahn to follow the example of "erasing culture," even if they come as a tree.
CLICK HERE TO THE FOX NEWS APP
"Bah humbug," joked writer Sarah Taylor.