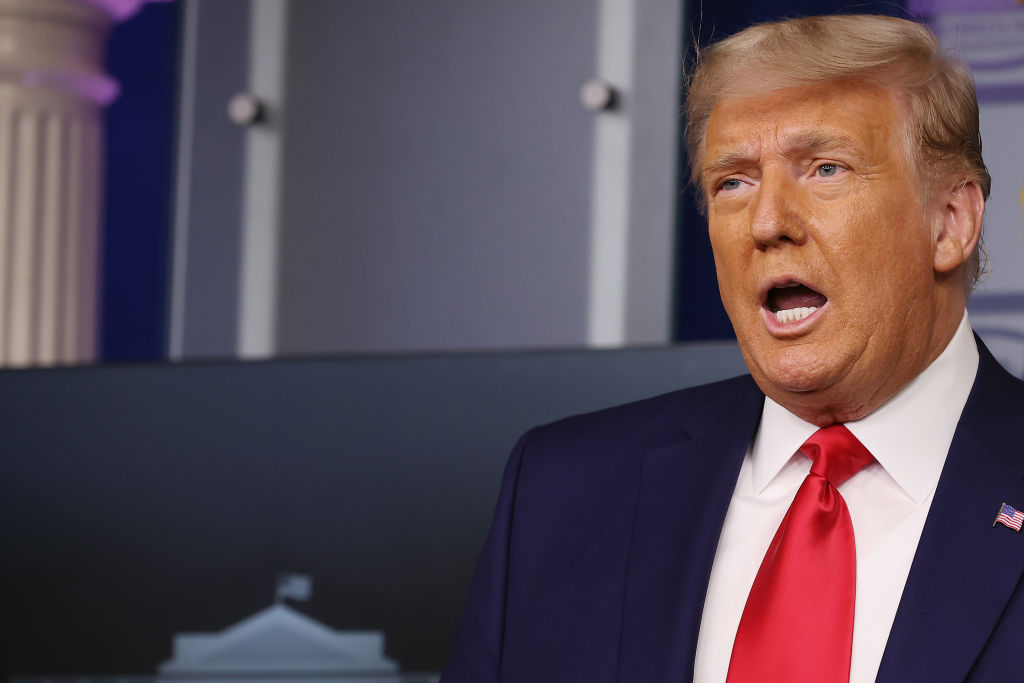 Republican Congressman Paul Mitchell described President Donald Trump's allegations of voter fraud in the last presidential election as "stupid" and called for them to stop repeating them.
Mitchell, who represents Michigan's 10th Congressional District but did not run for re-election in 2020, responded to the president's Sunday tweet with the #stopthestupid hashtag.
"Great things are happening in our various lawsuits over the Election Hoax. Everyone knows they were tied up," Trump wrote. "You know, Biden didn't get more votes from the black community than Obama, and he certainly didn't get 80,000,000 votes. Look what happened in Detroit, Philadelphia, plus!"
"Oh my God," Mitchell replied. "@realDonaldTrump Please, for the sake of our nation, please discard these arguments without evidence or factual grounds."
Some social media users have criticized the Republican and claimed there is evidence of fraud. However, the Trump campaign has so far failed to prove mass voter fraud, and their lawsuits have largely failed.
To Mitchell, a Democrat in California, Ted Lieu, said, "I agree with GOP @ RepPaulMitchell and the hashtag he wrote: #stopthestupid."
Other Twitter users have also embraced Mitchell's hashtag, including Conservative attorney George Conway and former U.S. Attorney General Neal Katyal, both critics of the president.
"It's a conspiracy and the election is being stolen, but no one has' seen the evidence, '" Mitchell wrote on Twitter on Nov. 28, in response to remarks by Republican National Committee Chairman Ronna McDaniel.
"The result – a loss of faith in the election. Against that, nations have tried to do this with America – we do it for ourselves."
Mitchell was first elected to Congress in 2016, but announced earlier this year that he would retire in just two terms. He said he wanted to spend more time with his family, especially his nine-year-old son, who has special needs for Detroit Free Press.
However, Mitchell has also criticized rhetoric in modern politics, saying, "You look at rhetoric and vitriol, it floods politics, politics becomes the norm."
"It's all about politics. It's all about a choice. And at some point that's not why I came here," he said.
In 2019, Mitchell requested a 15-minute discussion with Trump to discuss the songs at a meeting of the president aimed at Ilhan Omar, a Democratic congressman. He was one of the Republicans worried about the "Send Back" shout.
"It's one thing to say' shut up. 'But a song like that doesn't simply reflect our constitution," Mitchell said.