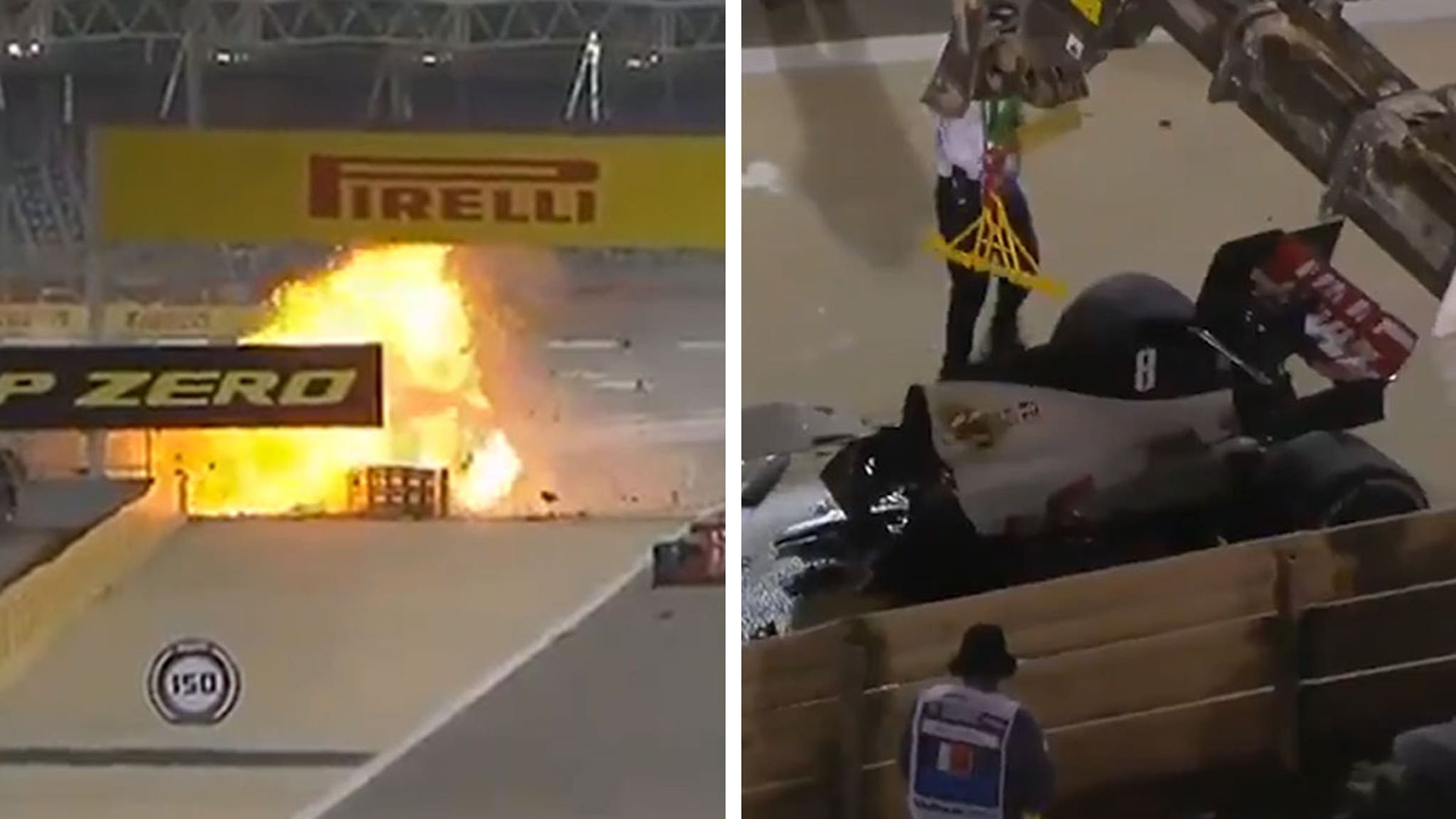 F1 pilot Romain Grosjean to be lucky to be alive – SUPER LUCK – because his car exploded in flames and literally tore it apart during the Bahrain Grand Prix.
The race barely started … in the first lap of the race, his car came into contact with another car and it entered the barrier. It looked like a dynamite … a huge explosion tore the car apart.
The 34-year-old driver was injured, but miraculously not seriously. He suffered minor burns and was taken to a local hospital, but he will be fine.
The race stopped for 45 minutes so the staff could clean up the debris.
Lewis Hamilton, who won 7 World Championships, got on Instagram almost immediately and said in amazement, "I'm so grateful that Romain is safe, wow!"
Then Lewis reminded people of the danger … "The risk we take is no joke for those out there who forget to put our lives into this sport and love what we do. It's a reminder Grateful to the FIA ​​for the huge step we have taken so that Roman can leave it safely. "