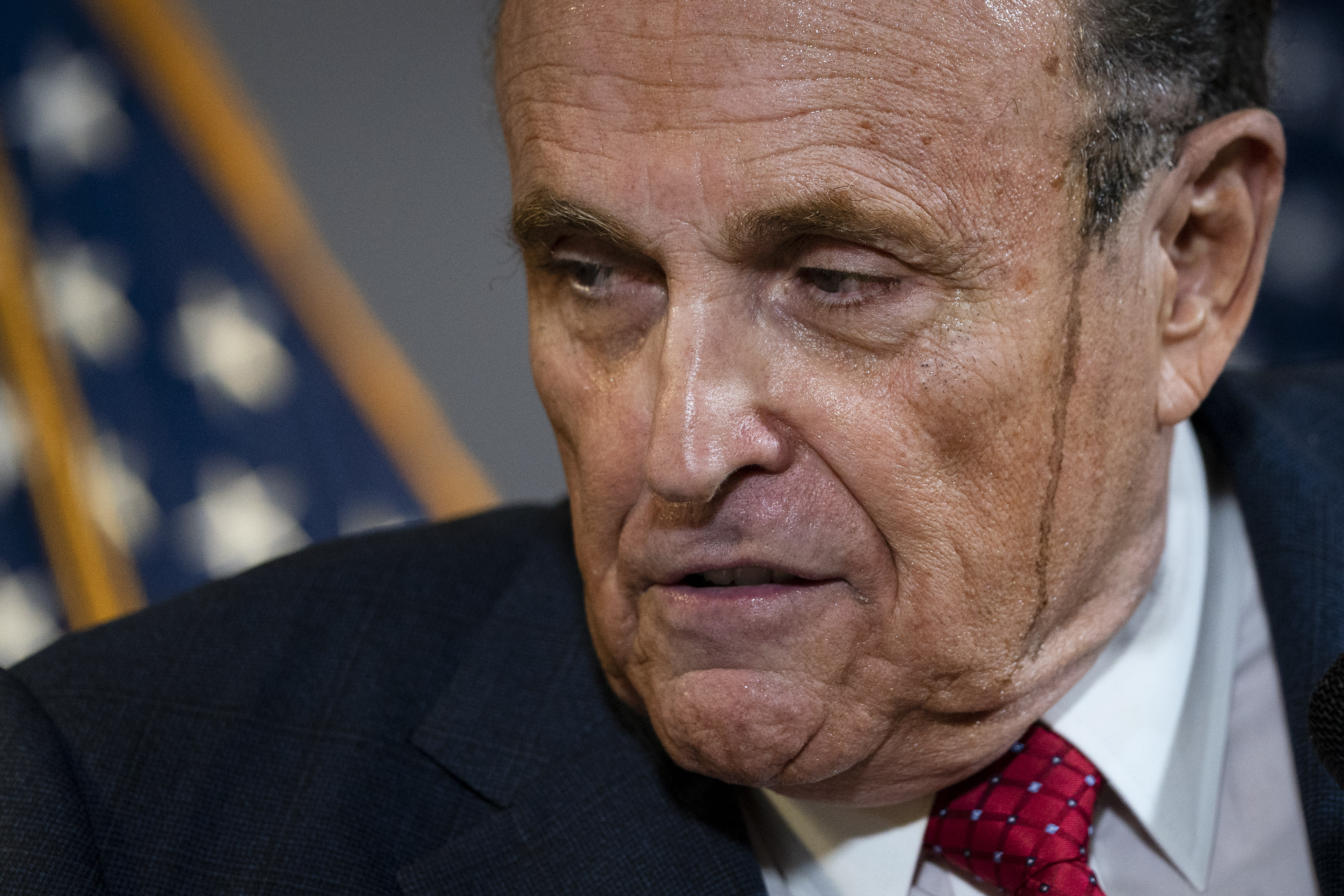 President Donald Trump's personal attorney, Rudy Giuliani, jokingly addressed a dark brown goat running from hairline to chin at a recent press conference, saying he put it back in his skull using "brains" and a "rag".
On Nov. 19, Giuliani spoke to reporters at the Republican National Committee's Washington headquarters about the Trump campaign lawsuits, which allege widespread voter fraud in the 2020 presidential election. As Giuliani made unsubstantiated allegations about the election, members of the press began to notice that his sweat began to wane.
The dark fluid flood on Giuliani's face was hard to ignore towards the end of his statement, and the press quickly began sharing articles about what the substance might have been.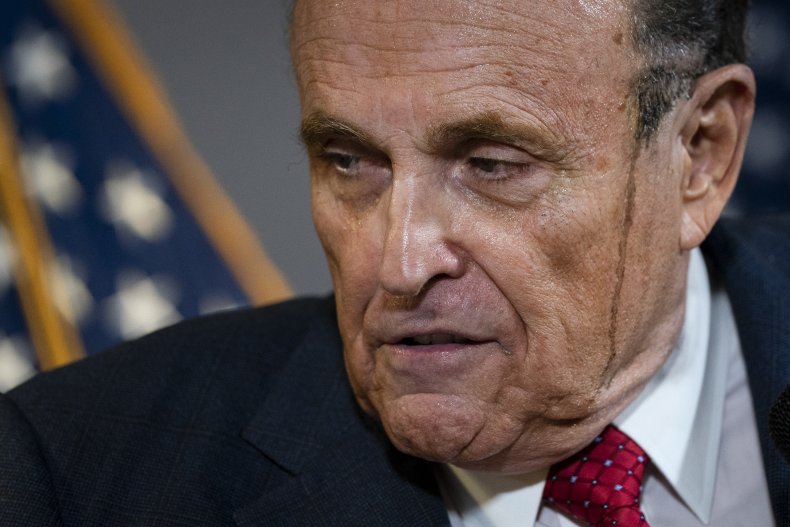 Giuliani dealt with the rumors during his weekly radio show. When Canadian comedian Chris James asked him to explore the matter, Trump's lawyer said, "Oh my God, it was part of my brain, so was my brain."
"I thought so hard, God, it was like this – it was a very rough press conference, I have to give it my all, I have to think very hard," he said jokingly.
Giuliani continued to use his "rag" to put his brain back. Her doctor told her that when she did, it "renewed the strength of my brain."
After Giuliani's photos circulated online at the press conference, several commentators went to social media to discuss the drip, and many speculated that the incident was caused by poor hair coloring. However, several Manhattan hairdressers said so The New York Times that the material on Giuliani's face was probably not caused by the poorly dyed hair dye.
"Hair dye doesn't drip that way unless it's just applied," said David Kholdorov, of the Men's Lounge Barbershop.
Mirko Vergani, Creative Color Director of the Drawing Room, said Times that Giuliani's dark face looked like a dripping or dandruff-like feather mixed with her side burns. "The side burns are grayer than the other heads," he said. "You can use mascara to touch the gray side a little, so it looks more natural."
If that's the case, Vergani advised Trump's attorney to stay away from hot weather and awkward situations before the makeup dries completely. "It looks really hard in the picture," he added. "I'm sure they put in too many products and that's why they started bleeding."
Newsweek sought further comments from Giuliani's representatives.