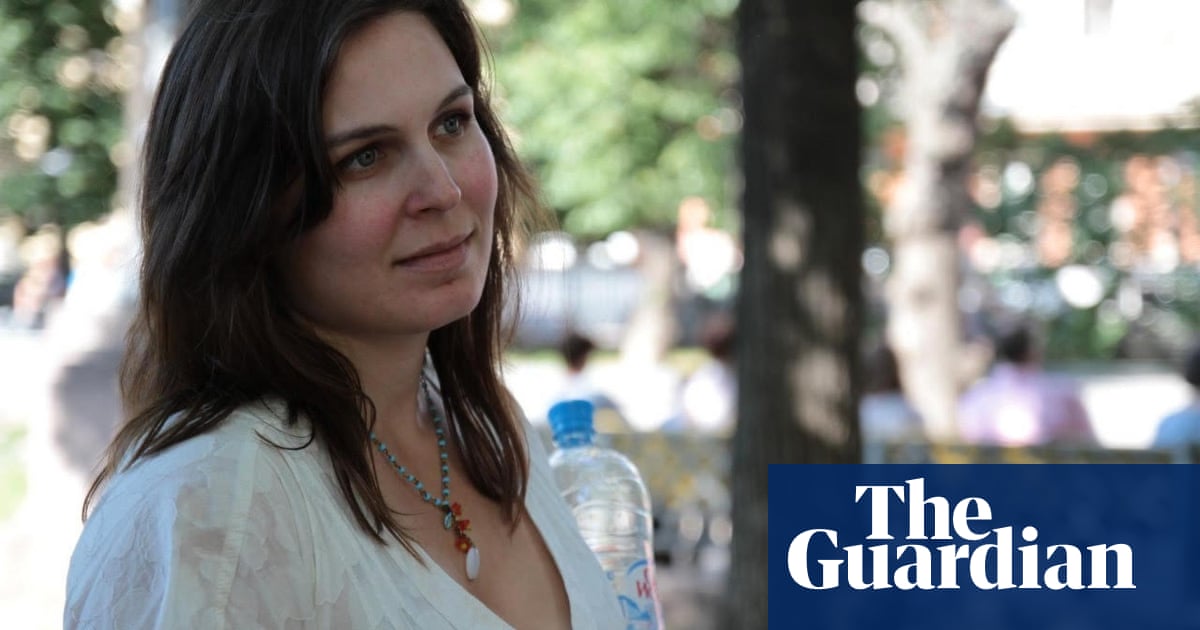 A prominent U.S. human rights activist is being expelled from Russia for putting pressure on anti-abuse NGOs, especially those receiving financial support from abroad.
Vanessa Kogan, director of the Justice Initiative project, told the Guardian that Russian migration officials had revoked her residence permit under a law that indicated it was a threat to Russia's national security.
Kogan has lived in Russia for more than a decade and married a Russian man with two children. He was given two weeks to leave the country, he said.
The Justice Initiative provides legal assistance to Russians seeking justice for human rights violations in both local courts and the European Court of Human Rights in Strasbourg.
The organization's work in Russia's North Caucasus region, aimed at law enforcement and military abuses, as well as gender discrimination, has angered Russia's security services and powerful local leaders such as Ramzan Kadyrov of Chechnya.
"They saw an opportunity for them to essentially get rid of me," Kogan told the Guardian after learning of the government's intention to revoke his residence permit. "I think it's just about the work I do and my organization."
The Judicial Initiative was under intense government control, Kogan said, including pressure from security services to "cooperate" in their investigation (he always rejected it).
Kogan said FSB officers contacted him shortly after they were resident in Russia in 2017 and felt the two events could be related. "It was almost an ultimatum: either he would cooperate with us or we would not allow him to stay in Russia."
Kogan learned he was being expelled from the country on Wednesday when he met with migration officials to discuss his application for citizenship. He said the family is now considering what to do next. "Most of the borders are closed and we also face the possibility of family separation," he said.
Kogan said the decision also targets her husband, human rights lawyer Grigor Avetisyan, who is the Justice Initiative's director of advocacy. Avetisiant was forced out of Uzbekistan in 2006 for his human rights work, and Kogan said it will be his "second forced emigration". "Two birds are killed in one fell swoop," Kogan said.
Expulsions are taking place amid increasing pressure on the Justice Initiative and its partners. The subsidiary, based in Ingushetia in the North Caucasus, was branded a foreign agent last year and the group's offices in Dagestan, Moscow and Nazran have been on the rise since 2019.
"We have been a spike on the side of the authorities for years," Kogan said, noting that the organization has been successful in winning cases, including last year's ECtHR first ruling on domestic violence in Russia.
"Since the organization was founded, we have provided 25,000,000 euros to our clients. Many of them are from the North Caucasus, and many are accused of terrorist acts. Of course, in the eyes of the security services, we protect terrorists, "he said.
The Justice Initiative, a partner of the Dutch-based Stichting Justice Initiative, is one of the fewer and fewer foreign-funded human rights organizations in Russia. Over the past decade, there have been increasing restrictions on human rights organizations and their funding, including the expulsion of USAID in 2012, and the institution of aggressive laws on foreign agents and "undesirable" organizations that can be outright banned. Russian lawmakers are working to extend the law on foreign agents to individuals, potentially foreign journalists as well.
Another U.S. human rights activist, Jennifer Gaspar, was expelled from Russia in 2014 in a similar case to Kogane. In 2018, the ECtHR ruled that Russia had illegally withdrawn Gaspar's residence. Gaspar marries human rights lawyer Ivan Pavlov.
The original mission of the Justice Initiative was to hold it accountable for serious human rights violations during the Second Chechen War, which began in 2001, and later extended its work to the rest of the North Caucasus and to the area of ​​gender discrimination.
Asked about the future of the organization in Russia, Kogan said, "The organization has stood the test of time for a very long time. This is quite extreme, but this is not the first time we have encountered difficulties of this nature. I feel cautiously optimistic about the survival of the organization, although of course this will be a very difficult time. "