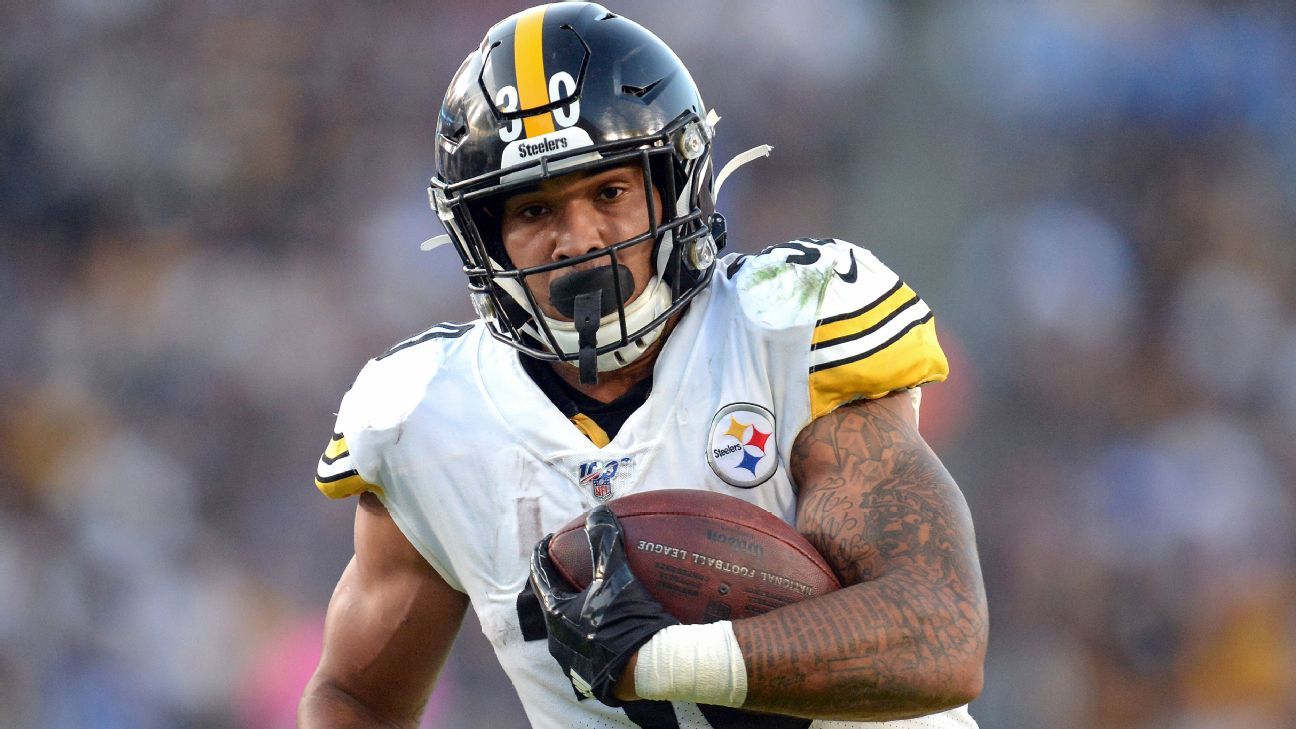 A day after three players were added to the youth / COVID-19 list, the Pittsburgh Steelers received several positive tests, including a return from James Conner, a source told ESPN's Adam Schefter on Saturday.
The results of the repeated test are expected, but Conner is currently in good health, the source said.
According to the NFL COVID-19 protocol, Conner, a cancer survivor, would stay for at least 10 days. That pulled him out for both the game against Ravens on Tuesday and the match against Washington next Sunday. The team conducts contact tracking to determine Conner's contacts.
In addition to Conner, a coach also achieved a positive result, sources told Schefter. They had multiple connections, meaning the Steelers are likely to put more players on the reserve / COVID-19 list ahead of Tuesday's rescheduled game against the Ravens, which had to be postponed from Thanksgiving due to the Baltimore epidemic.
Defensive defender Stephon Tuitt, Isaiah Buggs and Jerald Hawkins were on the reserve list on Friday, while attacker Kevin Dotson was on the list on November 14th.
The Steelers have not exercised since Wednesday after coach Mike Tomlin canceled training on Thursday, Friday and Saturday following a change in schedule.
The Ravens and Steelers have at least 16 players on the reserve / COVID-19 list, with more expected to join.