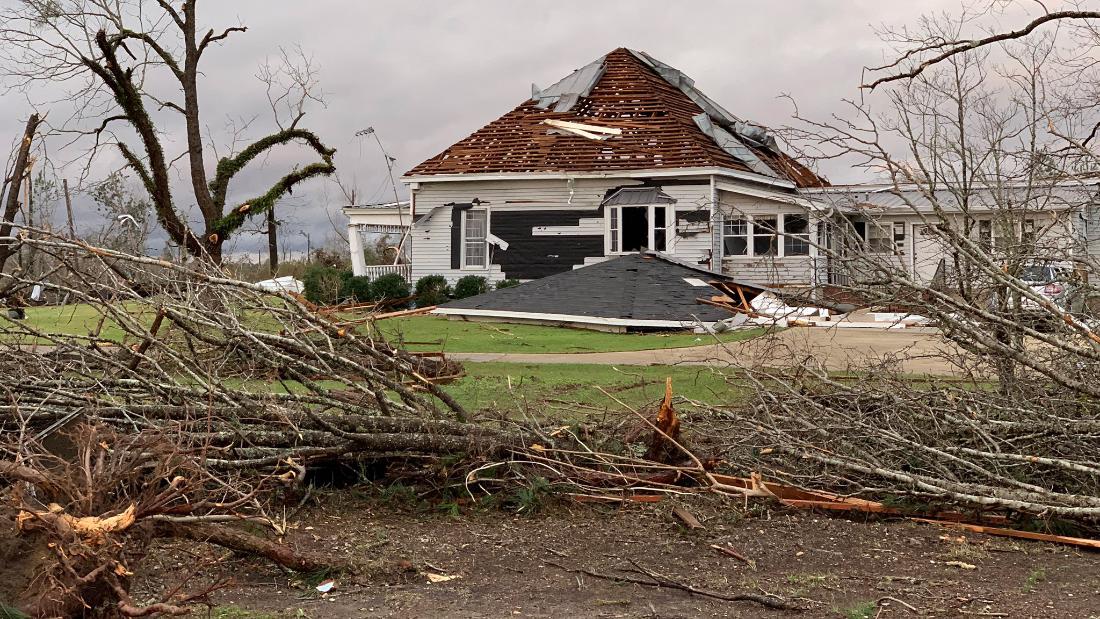 The series of devastating tornadoes flew on Sunday in Lee County and destroyed the destruction path, the county Sheriff Jay Jones said he looked like someone blade and cut off the ground.
The search for survivors and more victims began on Monday, when emergency personnel and residents saw the left side of the destruction. Officials said 77 people were first hospitalized and hospitalized from Monday to 10.
Harris said on Monday he was just six of the 23 dead. Of the remaining six, Harris said that officials were working to identify fingerprints and, if necessary, DNA.
This is what is known about the identified victims.
– Our school is feeling empty.
One child on Monday is Taylor Thornton, fourth grader at the Lee-Scott Academy, a private school in Auburn, Alabama. Dr. Stan Cox, head of the school, confirmed Taylor's death after meeting with CNN's parents.
Taylor was the first year old student at the academy who called Cox "a very happy child." He said that Taylor always had a smile on his face and was soon friends in the first year.
"He jumped right into our art program and was honored with one of the school competitions," Cox said. "He was very curious, loved learning, and always contributed positively. Only a sweet, precious child who was always happy. It was always nice to be around. himself. "
Lee-Scott Academy announced Thornton's death on Facebook on Monday.
"At the Lee-Scott Academy, our heart was broken in the morning. Please pray for the Thornton family, our students, our arm and our colleagues at this difficult time," read the comment.
The school was closed on Monday, Scott said he had caused considerable damage around the school.
– An expensive little man
For Sunday tornadoes, the youngest victim was defined as Armando Hernandez, the child's family member, Sara Crisp. Armando's family also lost his home in the tornado.
He was known as the AJ of Armando's family, and a so-called "precious little man whom everyone loved" who "always loved hugging and loved his family," according to Tina Melton's aunt.
"I can't even enter the word," Melton read. – I'll miss your little smile and your sweet voice and face.
CNN Marlena Baldacci, Artemis Moshtaghian, Susannah Cullinane and Joe Sterling contributed to this report.