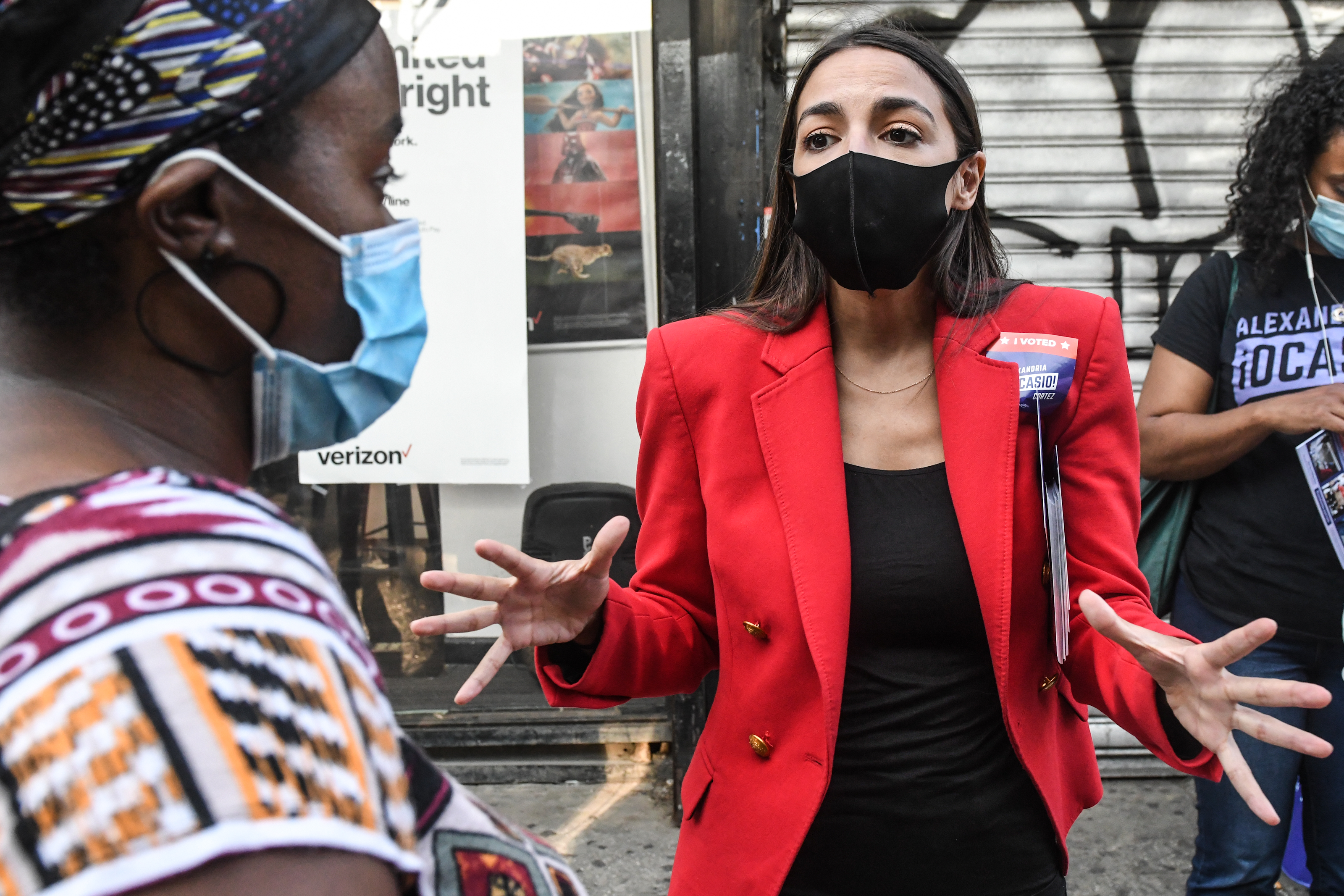 Democrat Alexandria Ocasio-Cortez on Wednesday launched a new product package on her campaign website. The set included three t-shirts and a navy blue sweater with thick white letters on the chest with the slogan "Tax the Rich."
With the peppery, $ 58 pop price tag on the sweater, many mocked the New York Congresswoman on Twitter. The sweater was originally listed at $ 65, but has since been devalued. Purchases made on the site contribute to the Ocasio-Cortez campaign.
"For $ 58.00 a sweater, it overwhelms not the rich but the fools," Darryl K said in a response to Ocasio-Cortez on December 2nd.
"The 'Tax the Rich' sweater is priced at $ 58. Holy S ***," CJW Twitter user said.
"Nothing says' I'm fighting for the little guy, 'for example, I'm asking $ 65 for a sweater," Daniel Tobin wrote.
In 2019, Ocasio-Cortez proposed a tax increase for multimillionaires to pay for the Green New Deal, a progressive Democrat environmental plan criticized by conservatives for costing nearly $ 93 trillion.
The MP noted that in countries like Sweden, a 70 per cent tax is levied on those with incomes in excess of $ 10 million.
The slogan "Tax the rich" comes from the proposal of the Progressive Democrats to increase the taxes of the rich for social programs.
Others say Ocasio-Cortez, who was repeatedly called a socialist because of the Conservatives 'progressive beliefs, used capitalist tactics to sell his agenda.
"Alexandria Ocasio-Cortez's hypocritical eyes. Women, get up. Using capitalism to sell socialism is PEAK 2020 Democratic Energy," said Twitter user letgetkraken.
Another Twitter user called the congressional woman downright an "idiot," and likened the sweaters to "rags."
"I saw everything from IDIOT Alexandria Ocasio-Cortez! I'm sure people will join RAGS," Les_Med wrote.
Ocasio-Cortez said in a tweet on December 2 that all the goods were ethically manufactured, which could explain the high price of the sweater. "As always, with dignified, union work done in the United States that pays a living wage," he wrote in his response to the item listed.
In a tweet published Thursday afternoon, he said: "Republicans are upset because we don't use slave labor for goods that fund local organizations."
He continued, "But what's the difference between Trump and our products? Ours is made in the United States."
According to the Ocasio-Cortez campaign website, "100% of our products are proudly manufactured in the United States and printed by the union."
Others on Twitter supported the MP's claim that the peppery price of ethically produced clothing in the U.S. is "$ 65 the normal price for an ethically produced garment," said a Twitter user who called it emptiness.
"These were made in the U.S. by union workers who have a living wage, it sounds like I'm supporting the little guy," the brubo wrote.
Newsweek made comments to Ocasio-Cortez but did not return to publication.