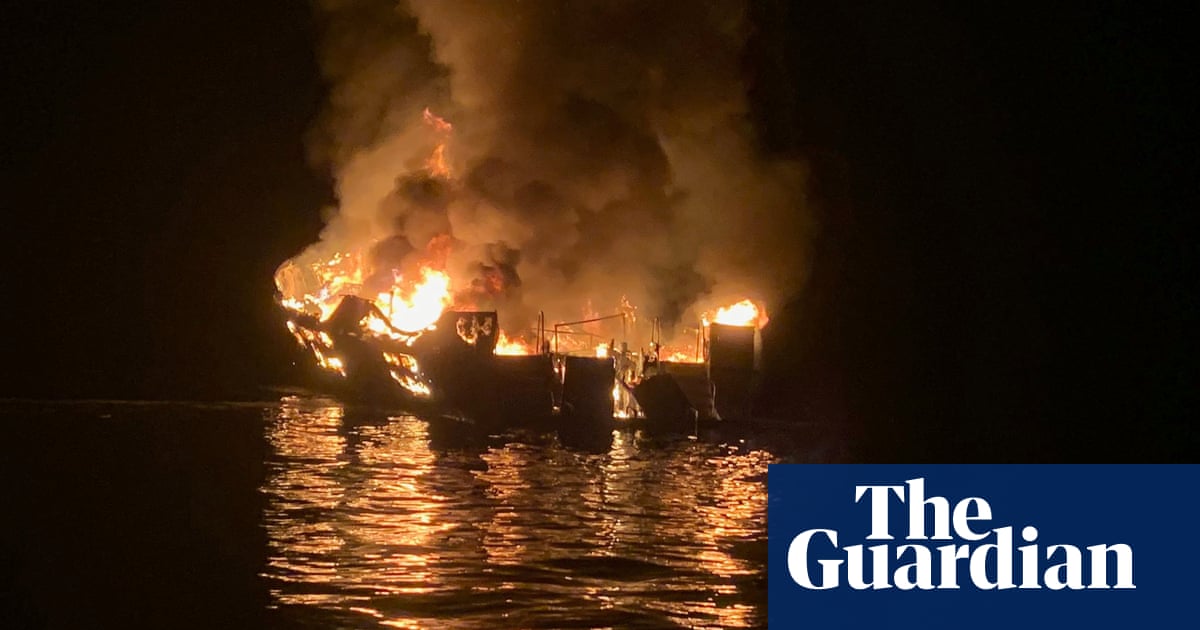 The captain of a submarine that caught fire and sank near the California coast in 2019 died in one of the state's deadliest maritime disasters – federal homicide charges were indicted on Tuesday, U.S. prosecutors said.
A U.S. law firm in Los Angeles said the murder bill of 34 sailors would result in a legal maximum sentence against Jerry Nehl Boylan, 67, of Santa Barbara if convicted.
The indictment accuses Boylan of "causing the deaths of 33 passengers and a crew killed in a weekend shipwreck of the working day due to his misconduct, negligence and disregard for his duties," prosecutors said in a statement.
The Grand Jury found three specific federal security breaches – failure to designate a night watchman or a roaming patrol on board the ship, failure to properly train crew, or to perform proper fire drills.
The victims slept under deck on board the 75-foot reception when the ship caught fire on early September 2, 2019, while anchored during a sport diving expedition in Platt Harbor, near Santa Cruz Island, off the coast of Santa Barbara. .
The five surviving crew members, including Boylan, were above the deck in the beds behind the wheelhouse and escaped by jumping on board as the burning ship sank into the Pacific Ocean. Investigators were told the flames coming from the cabin were too strong to rescue anyone trapped below.
The coroner's investigators found that the victims died by inhaling smoke.
Following the disaster, the U.S. Coast Guard issued a security notice restricting the use of lithium-ion batteries and chargers on board passenger ships. The document suggested that investigators investigate the possibility that such elements may have ignited the fire of the conception.
Neither Boylan nor his attorneys were immediately available to comment.
Federal prosecutors have informed their lawyers of the indictment after it was filed and are expected to surrender to the authorities in the coming weeks, the U.S. lawyer said in a statement.