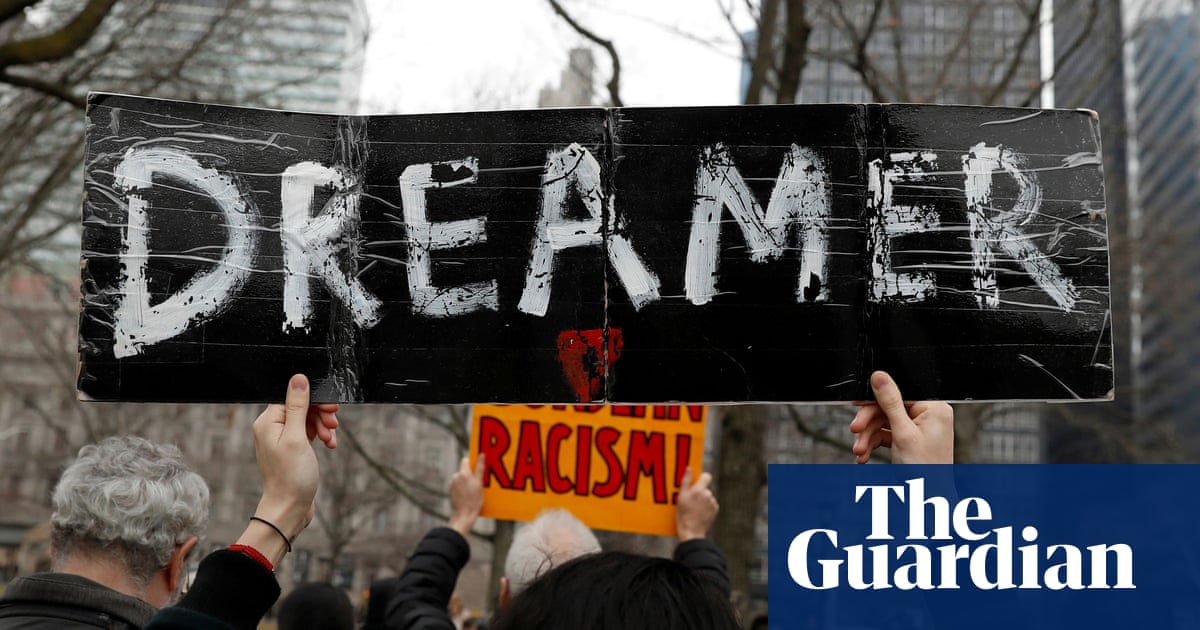 The Trump administration needs to accept new applications for the Deferred Action for Childhood Arrivals program, also known as Daca, to protect some young immigrants from deportation, a federal judge decided on Friday.
Decision of Judge Nicholas Garaufis tools that the administration should reopen the program for first-time applicants and restore the term of protection to two years.
In July, Acting Secretary of the Ministry of Homeland Security, Chad Wolf, issued a reminder that suspended Daca for new tenders and reduced the duration of the renewal – from two to one year.
Friday's decision follows a November decision in which Garaufis said Wolf had illegally taken his position, so the suspension of the Daca program was invalid.
Garaufis said the government should have issued a public announcement within three days that new Daca applications would be accepted. Garaufis also ordered the government to compile a status report on the Daca program by 4 January.
The Daca program was created in 2012 under the leadership of Barack Obama and allows people who have been illegally brought into the United States as children to gain a temporary right to live, study, and work legally in America, rather than fear of deportation. The program allowed young immigrants to do basic things, such as obtaining driver's licenses, apply for colleges, or obtain work permits.
Those protected under Daca are called "Dreamers". Currently, about 650,000 people participate in the program.
Daca became a prominent flare-up during the Trump administration. During the 2016 election, Trump promised to dismember Daca immediately, triggering a legal battle that continued under his presidency and ended this year in the Supreme Court.
The Supreme Court blocked Trump's bid to abolish Daca in June, calling it "arbitrary and capricious," and said it had violated federal law. However, its administration continued its policy of not accepting new applications for the program.
Joe Biden has promised to make Daca permanent through legislation when he takes office.