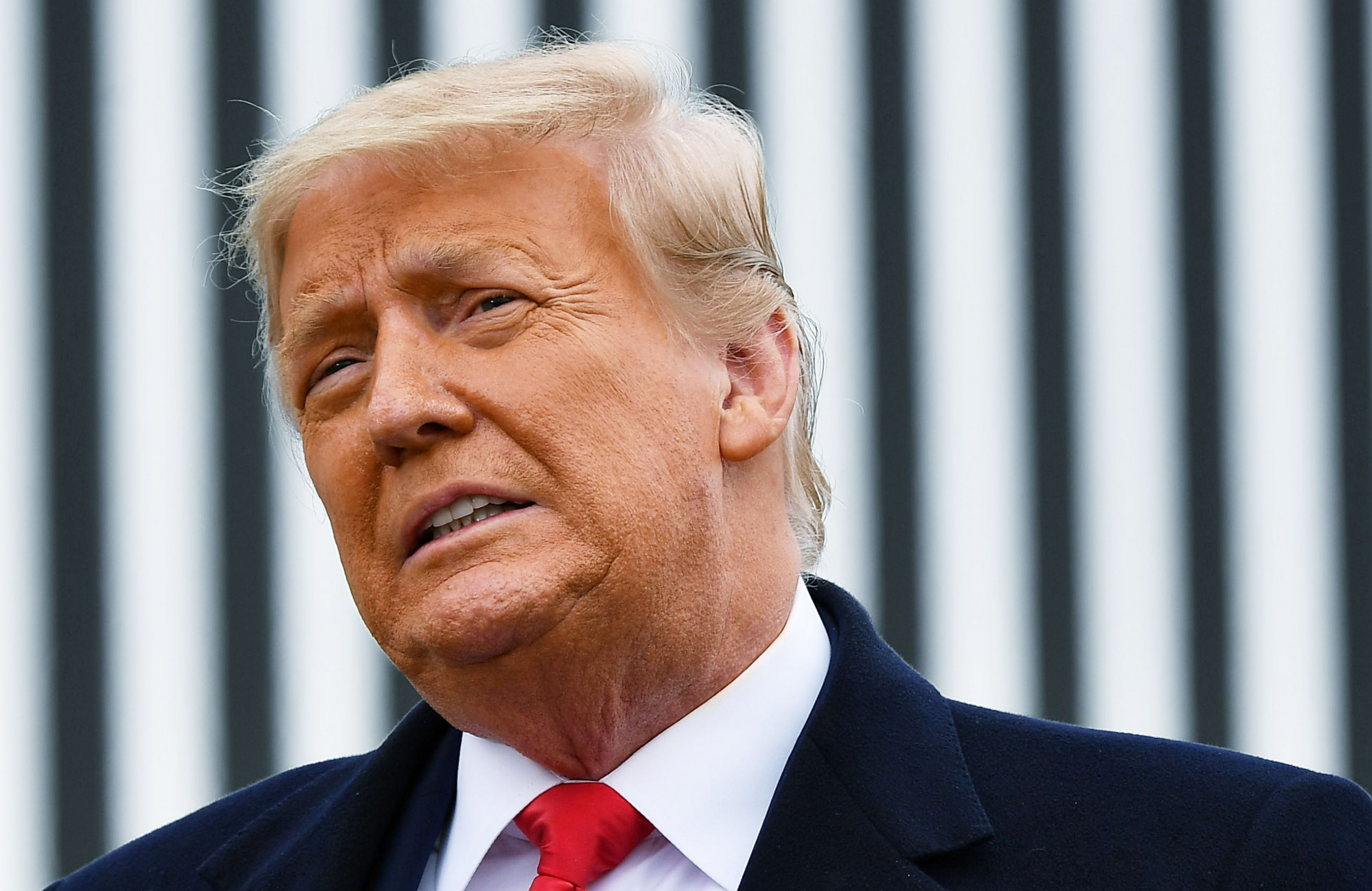 The work of Brian Kalt, a professor at Michigan State University, was quoted in former President Donald Trump's defense briefing, despite repeated claims that the Senate has constitutional authority to advance Trump's trial.
Trump's attorneys referred to Kalt's work 15 times in the 78-page prospectus to support their argument that it was unconstitutional to bring the former president to court after leaving office. The Senate is expected to vote on the issue of constitutionality on Tuesday, and this argument is expected to be the basis for their defense during Trump's trial, although this is not a popular opinion among legal scholars.
Kalt tweeted that his 2001 article favors late indictment, but provides evidence from both sides of the debate, so Trump's attorneys "have a lot to give them to use it fairly." However, he said lawyers "misrepresented what was written in several places."
Newsweek he approached Bruce Castor and David Schoen, two of Trump's attorneys, to comment on them, but received no proper response to the disclosure.
In the submission, Trump's attorneys cite Kaltra instead of the sources cited in his article. In one place, Kalt is quoted with the argument that "when a president is no longer in office, the purpose of prosecution ceases."
In his 2001 article, Kalt states that sentencing of sitting officials is mandatory on the basis of conviction, "but this is not the only end to prosecution." He adds that the Constitution makes it clear that conviction guarantees removal, but "does not state unequivocally or necessarily that" accountability equals removability. "
Before Trump's attorneys filed their document, Kalt wrote two options that supported the Senate's ability to convict Trump.
"They're wrong," Kalt wrote washington post office citing the probable argument Trump's defenders claim he cannot try to president after he leaves the Senate office.
In the opera, Kalt and co-author Frank Bowman, a law professor at the University of Missouri, argue that "there is serious historical evidence for the late indictment." They point to the cases of former Senator William Blount and former Secretary of Defense William Belknap, both of whom were brought to justice in the Senate after leaving office.
Kalt made the same argument in an op-ed The hill one week later. While the Constitution is "confusing, not clear" on the subject, he wrote that "overall, the evidence strongly supports the authorization of prosecution proceedings against former officials."
Contrary to Trump's first trial, the second trial is not intended to remove him from office; so that he could not re-enter the federal office. To ban him from his future post after his conviction would require a simple majority vote, which Democrats have without Republican support. But Trump's lawyers argue that he cannot prohibit someone from leaving office if the official has not been removed from office for the first time.
On Sunday, Castor told Sebastian Gorka American First podcast that prosecution should have been seen as an "emergency escape order" to remove someone from office because they cause harm and the "country suffers." Castor argued that this was not a "punishment." Officials who do "bad" things at the end of their term can be prosecuted, not in Senate hearings, Castor said.
Kalt agreed to his Mountain he argued that in most prosecution cases, removal was the "most important." But with regard to removal, the most important resolution is "different from claiming that accountability cannot exist without it." If, by resigning the "most serious offenders," they could avoid being expelled from their future office, the founding fathers would not have included punishment in the Constitution.
The two objectives of impeachment, deterrence and accountability, are equally important at the end of an official's term, according to Kalt, and cannot be accomplished without late accountability.
"Framers are worried that people will abuse their power to keep themselves in office," Kalt told NPR. "The point is the conduct, not the timing of the legal process."