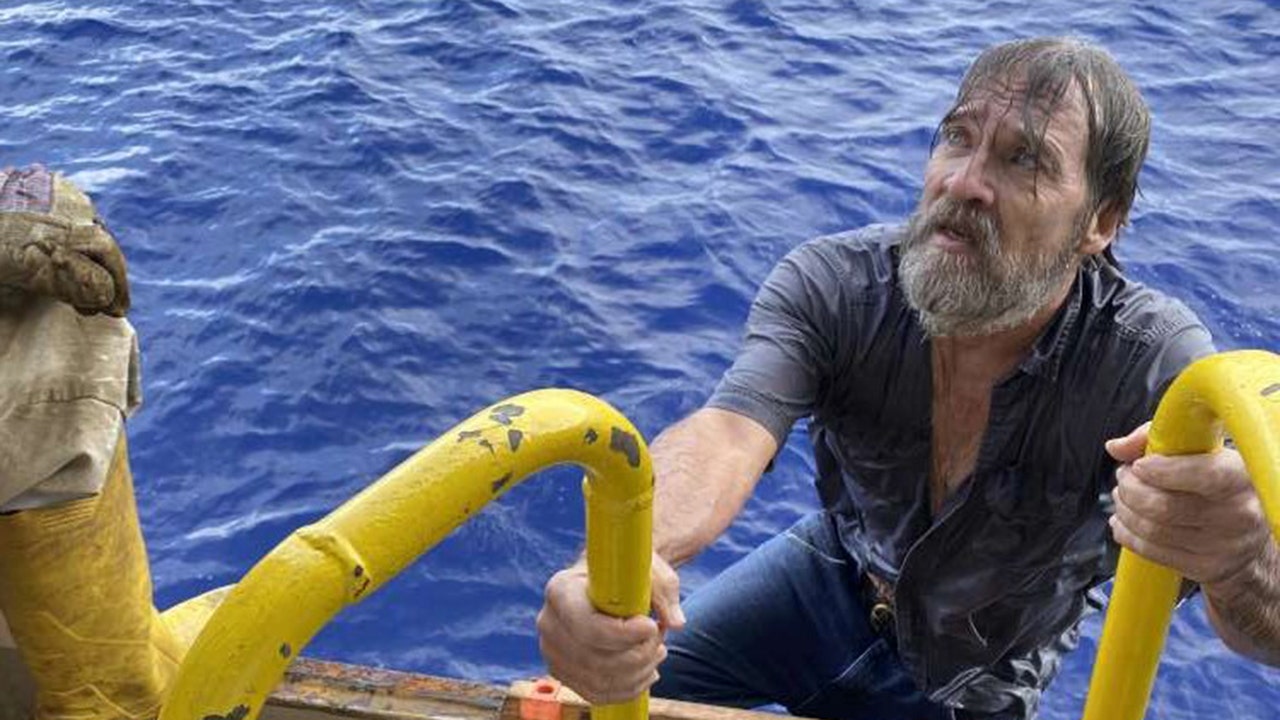 Officials say a 62-year-old man was discovered on Sunday clinging to the hull of his desperately capsized boat in the waters off the coast of Florida – about 24 hours after he was lost at sea.
The crew of the Angeles container ship spotted Stuart Bee around 11 a.m., about 86 miles from Cape Canaveral, by its 32-foot ship, the U.S. Coast Guard said.
The agency has been searching for signs of the boater since he disappeared Saturday morning.
40 SEA TOWERS TRANSPORTED TO FLORIDA FOR TREATMENT, NUMBER OF ARTS "CHILLED" TOURS
Bee left Cape Marina on Friday, but the person who announced he was missing began to worry as he did not return the next day and usually did not stay at sea overnight.
Photos posted by the Coast Guard show Bee slipping away from her sinking ship and heading for an orange ring of life. Another picture shows a soaked water boat climbing on a container ship.
His condition was not immediately known.
CLICK HERE TO THE FOX NEWS APP
Captain Mark Vlaun, commander of the Jacksonville Sector of the Coast Guard, thanked everyone who participated in the rescue mission.
"Saving lives at sea is our top calling," Vlaun said in a statement. "It's a really incredible achievement that proves the bond between all the sailors and our community."