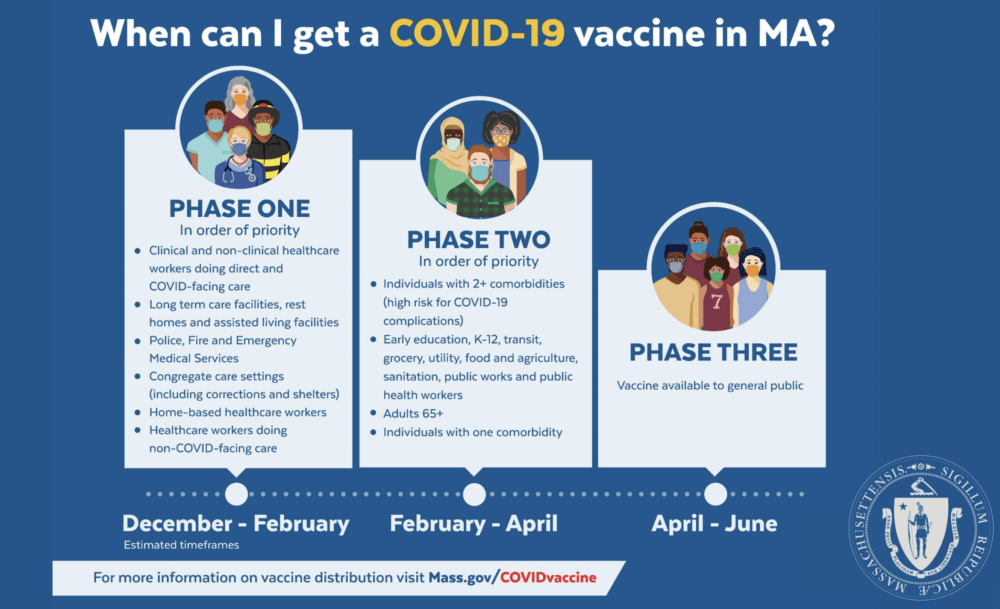 Governor Charlie Baker announced Wednesday that Massachusetts will introduce the COVID-19 vaccine in three phases and will be available to the general public as early as April.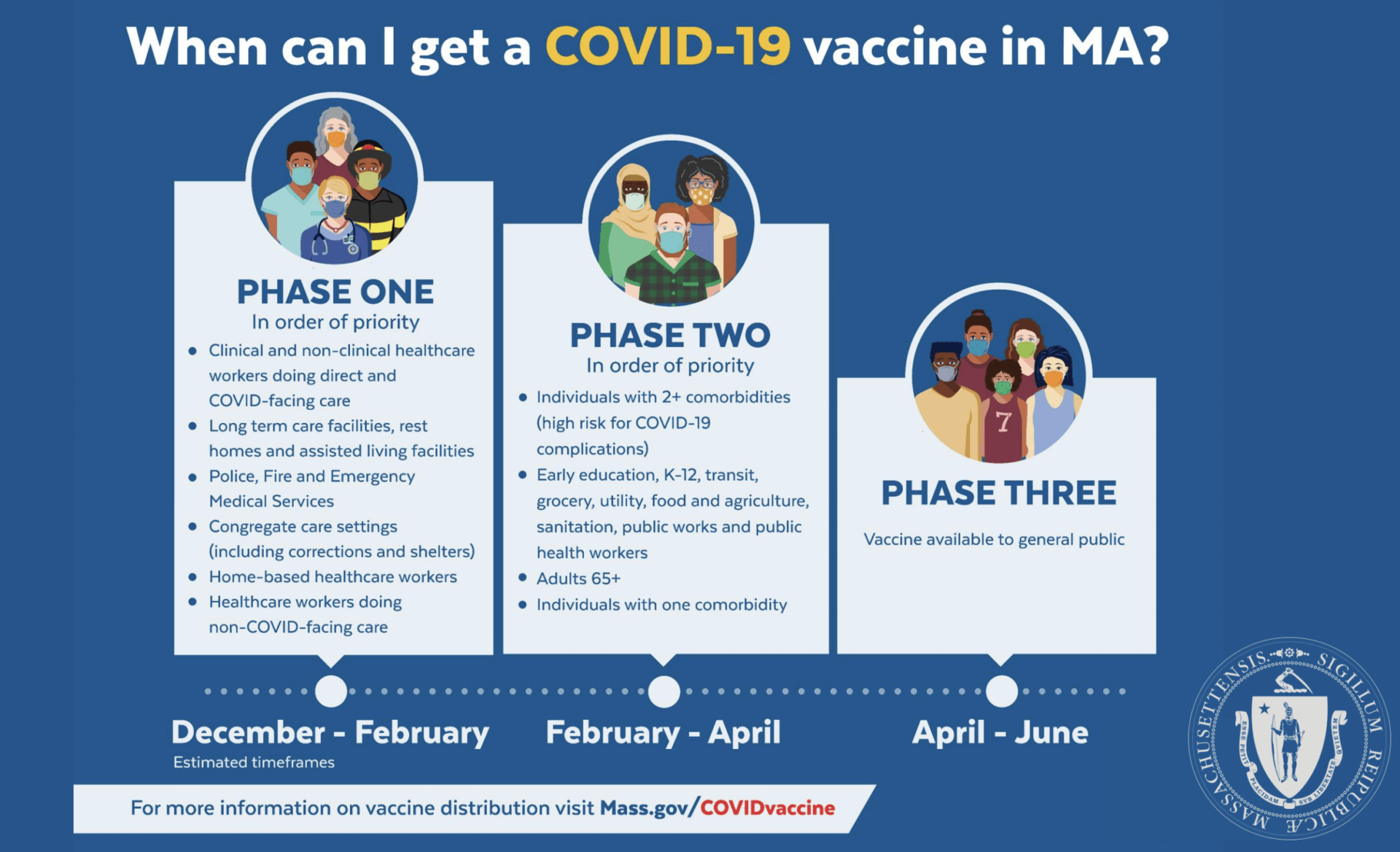 The plan relies on the approval of the Food and Drug Administration, which is expected to take place soon.
The vaccination will be free, and insurance companies will not charge any replenishment or pocket costs, Baker said.
The first phase of vaccinations, which starts this month and is expected to last until February, includes, in order of priority:
healthcare workers receiving direct COVID treatment
living in long-term care facilities, rest homes and supported living conditions
public security workers
people in congregational care facilities such as prisons, prisons, and shelters
home health workers
healthcare workers providing care without COVID treatment
The second phase, scheduled for February to April (in order of priority), includes:
who have two or more medical conditions that may put them at risk due to complications of COVID-19
early education, K-12, transit, grocery store, utility, food and agriculture, hygiene, public works and health workers
Adults over 65 years of age
who are at risk for COVID complications with a medical condition
The third phase, which is expected to begin in April and run through June, will involve everyone else.
Baker said the federal government will send 300,000 servings by the end of December, with the first order arriving by Dec. 15. The vaccines require two doses, spread six weeks apart, for maximum effectiveness.
He reiterated the need to remain vigilant as it still takes months for enough people to be safely vaccinated.
General Brigham, Dr. Paul Biddinger, chairman of the state's COVID-19 advisory group, said Wednesday that getting the vaccine doesn't mean leaving a mask near others.
According to Bakery, the COVID-19 Advisory Group had three priorities: preserving the health care system, limiting many diseases and deaths, and promoting equality. Healthcare workers facing COVID include food service providers and environmental workers (who clean and clean hospital facilities), not just doctors and nurses. Communities in which COVID has had a disproportionate impact will receive an additional 20% of the vaccine reserve.
This story will evolve and be updated.