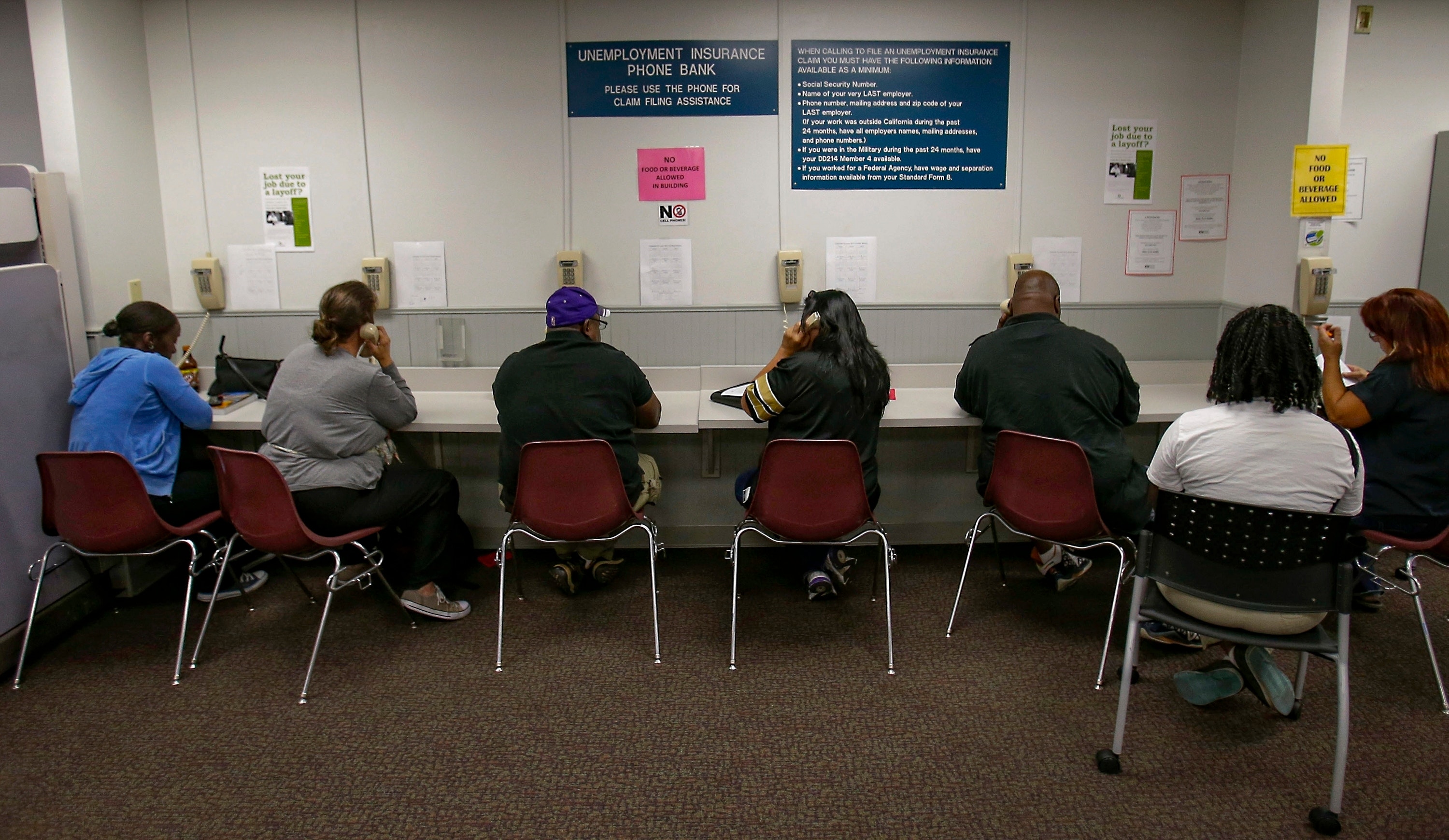 The number of Americans applying for first-time unemployment benefits remained high amid a surge in COVID-19 infections last week, and governments imposed new restrictions to curb the spread of the virus.
Data released by the Department of Labor on Thursday show that in the week ending December 12, 885,000 Americans filed their first unemployment claim, more than the 800,000 that analysts interviewed by Refinitiv had expected. It was the highest level since the beginning of September, when 893,000 Americans asked for help.
12 MILLION AMERICANS LOSE UNEMPLOYMENT BENEFITS AFTER CHRISTMAS
That number is almost four times the critical level, but well below the peak of nearly 7 million reached when home stay orders were first issued in March. Nearly 70 million Americans, or about 40% of the workforce, applied for unemployment benefits during the pandemic.
The number of people who continue to receive unemployment benefits fell to 5.508 million, down about 273,000 from the previous week.
Yet, part of the so-called steady decline in demands may represent workers who used the maximum number of salaries available through state unemployment programs (usually about six months) and now receive benefits through a separate federal program that provides support for 13 weeks. Congress created the extra federal benefits by passing the CARES Act earlier this year.
BIDEN CALLS FOR SETTLEMENT OF SOME STUDENTS 'DEBT, WITH DIFFERENT CONTINUING PRESSURE
But these key unemployment benefit programs, set up in March, expire at the end of the year, and on December 26, some 12 million workers have no income, according to a new study published by the Century Foundation, a nonprofit think tank.
CLICK HERE TO FIND YOUR FOX STORES ON YOUR GO
Job losses remain high, and as COVID-19 cases increase across the country, prompting state and local governments to implement new closure measures, economists are increasingly warning of a bleak winter.
"It would be very helpful and very important to have additional budget support for the economy, really for the winter experience," Federal Reserve President Jerome Powell told lawmakers this week. "I think we have made a lot of progress faster than we expected, and now we have a high climax in the COVID cases, and that could have a serious impact on economic activity."