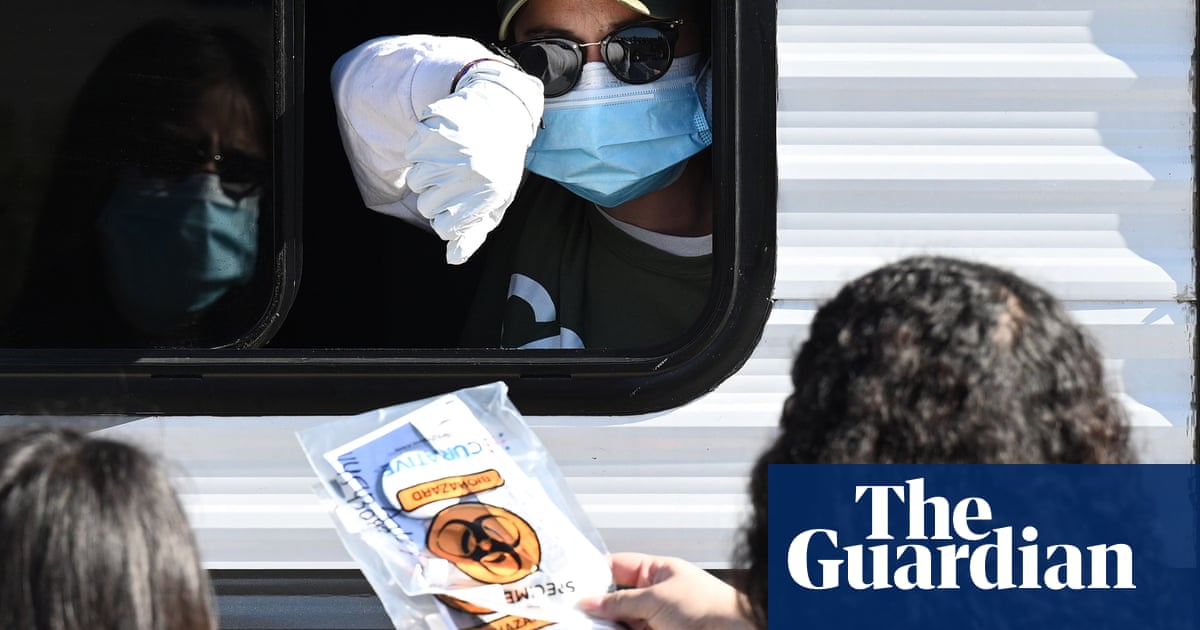 The U.S. recorded the highest number of daily coronavirus deaths on Wednesday, with the number of people hospitalized with Covid for the first time in excess of 100,000 since the pandemic began.
A Johns Hopkins University tracker said 3157 new deaths were registered on Wednesday. The previous peak was 2,607 deaths recorded on April 15, at the start of the pandemic.
There were 200,070 new cases on Wednesday, only the second time that new cases exceeded 200,000. With the total number of cases currently standing at 13,911,728, the U.S. is expected to record 14 million cases on Thursday.
Speaking at an event hosted by the U.S. Chamber of Commerce, Dr. Robert Redfield, director of the Center for Disease Prevention and Control (CDC), said on Wednesday that about 90% of the country's hospitals have strained capacity.
"We are currently in a very critical position to be able to maintain the resilience of our healthcare system," he said. "The reality is December, January and February will be rough times. In fact, I think they will be the hardest in the public health history of this nation, primarily because of the stress on our health system. "
Hospital admissions increased during November, breaking new records almost every day. The U.S. Rescue Association referred to a 911 emergency call system at a "breakpoint".
White House coronavirus task force coordinator Dr. Deborah Birx asked Americans who traveled over the past holiday weekend to behave as if they had a virus. – If you are under the age of 40, you should assume that you became infected during the Thanksgiving period if you gathered beyond your immediate household. You probably won't have any symptoms; however, it is dangerous to others. "
The April peak in cases and deaths was concentrated mainly in New York and New England, but the current spread of the virus is nationwide and shows no signs of slowing down. In the last seven days alone, more than 1.1 million new cases have been registered and a total of 273,621 people have died.
Vice President Mike Pence, who led the Trump government's response to the pandemic, will attend a coronavirus response roundtable in Memphis, Tennessee, on Thursday.