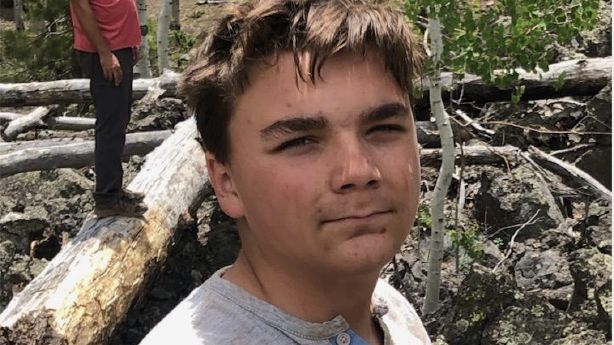 STREET. GEORGE – Washington County sheriff's deputies announced Saturday they found a 15-year-old boy who disappeared while hiking the Red Mountain Trail on Friday.
Officials said 15-year-old Britton Kelsey was found at 4:30 p.m. and met with his parents again. His condition is currently being assessed, according to Jason Bradley, a lieutenant in Heber Police.
According to Washington County search and rescue information, it was found about 1,000 to 1,500 feet below rescue personnel on the edge of a cliff. The boy was secured by helicopter.
Kelsey disappeared before 3pm on Friday, officials said.
Lieutenant David Crouse said the first reports were that Kelsey was divorced from his party "while hiking on the unseen path."
"The group was originally divided into two tour groups," Crouse said in an email. "It was reported that Kelsey fell behind the first group and was thought to have met the second group."
But the party itself did not find Kelsey and contacted the authorities.
Volunteers responded to the search and rescue in the area. As daylight begins to fade, additional resources were requested due to the predicted frosty temperature overnight. Helicopters from Intermountain Healthcare and the Utah Department of Public Safety helped with the search, Crouse said, using night vision equipment.
The search was suspended shortly after midnight and resumed at 7 a.m. on Saturday
"Both volunteers and family friends have begun independent research in the area," Crouse wrote. "The sheriff's office is asking volunteers to help the family to wear light-colored clothing so that they can be clearly identified and not complicate air search efforts."
×
Photos
More stories that might interest you