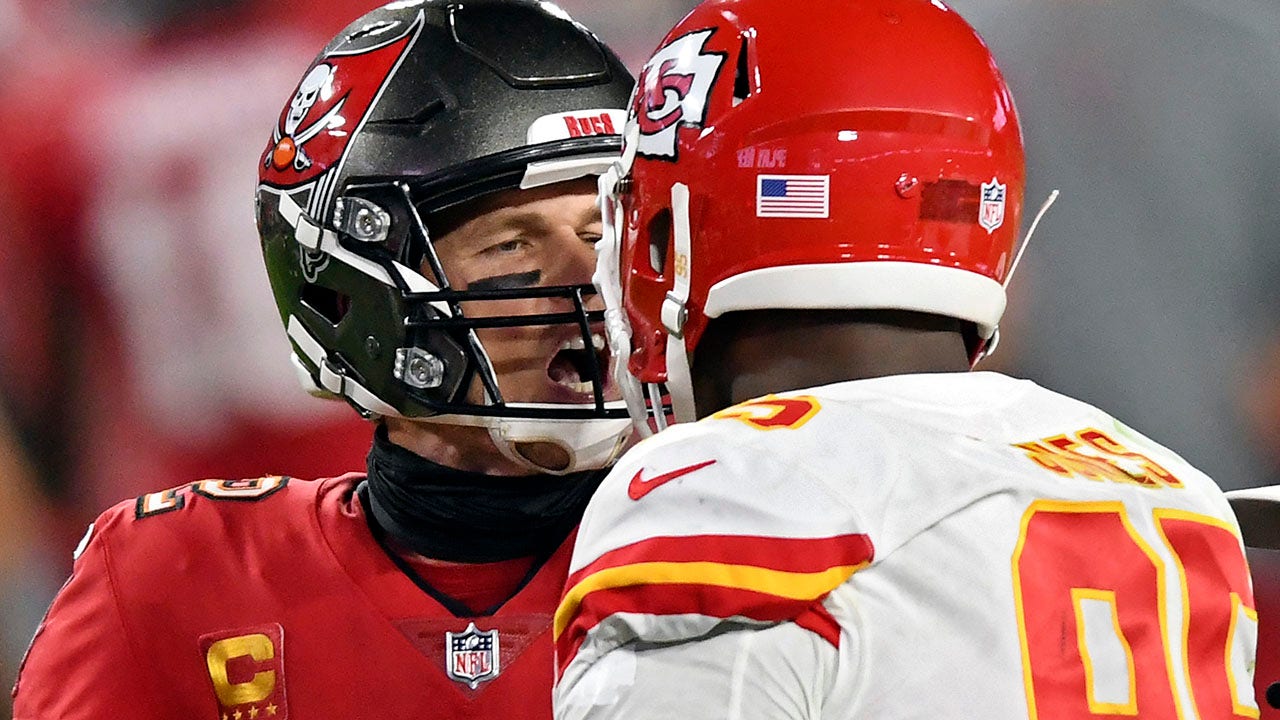 Tom Brady, Tampa Bay Buccaneers quarterback and Kansas City Chiefs defensive player Chris Jones, saw them shouting at each other during their Sunday night game.
Fierce substitutions occurred in the third quarter when the Buccaneers led and the Chiefs tried to stop Brady and the attack by 20: 7 to 11:08.
MAHOMES, HILL HUGE DAY, COOKERS CONTAIN BUCS 27-24
Neither player was nominated for the confusion, but it was another tap in the competition between the two players.
NFL update On Twitter, he noted that the two riders also came face to face last season when Brady was on the New England Patriots. That game took place in the 14th week of the 2019 season and was a rematch for the previous season's AFC Championship.
In both cases, Brady narrowly lost to the Chiefs.
BACK OF CHIEFS 'TYREEK HILL CERTAIN PASTIC INSTRUCTIONS FROM PATRICK MAHOMOK
On Sunday night, the Buccaneers quarterback finished at 275 with 345 passes, three touchdown passes and two interceptions. Tampa Bay beat Kansas City 17-7 in the second half, but that wasn't enough as the Chiefs took the win 27-24.
Patrick Mahomes finished with 462 passes in 37 of 49 and had three touchdown passes. Mahomes also ran 28 yards.
CLICK HERE FOR MORE SPORTS TERMS AT FOXNEWS.COM
Kansas City stepped 10-1 and 6-0 down the road. Tampa Bay is now 7-5 this season and only 3-3 at Raymond James Stadium.