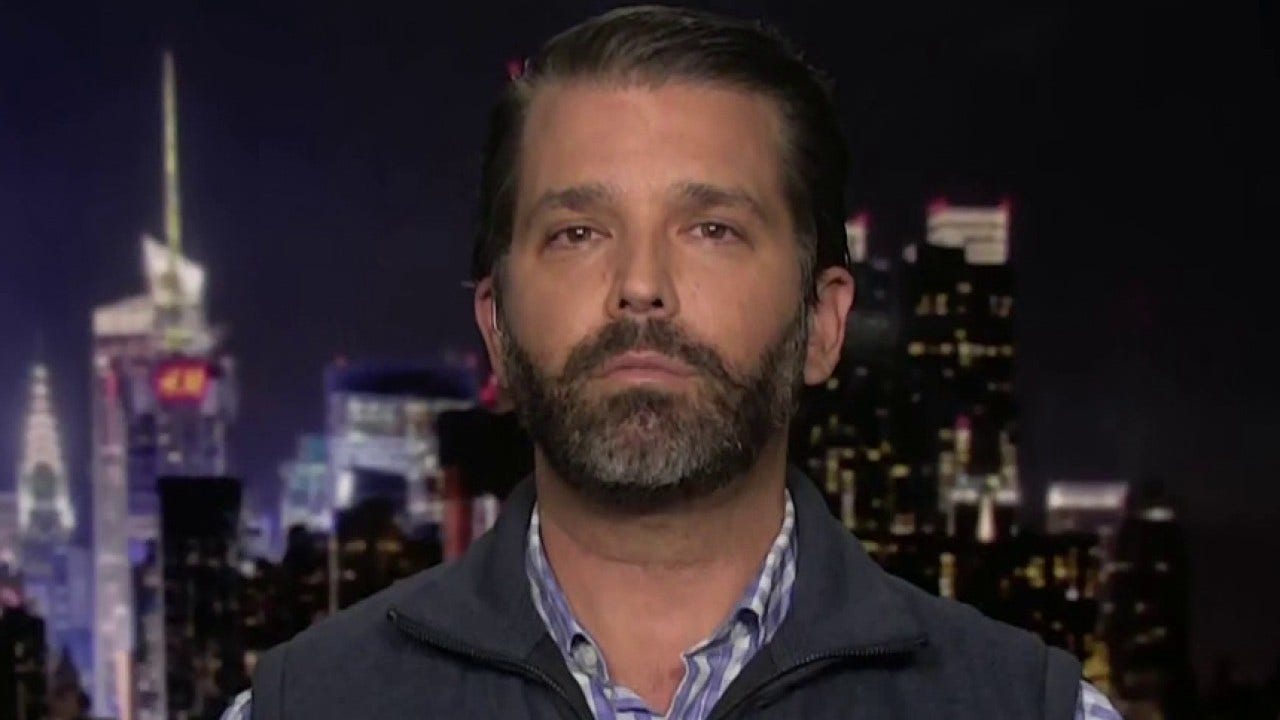 Efforts by the House Democrats to convict former President Donald Trump in this week's Senate prosecution lawsuit should not be the focus of the federal government, Donald Trump Jr. told Hannity on Tuesday.
– Aren't we in the middle of an epidemic? asked the president's older son, presenter Sean Hannity. "I thought these senators might have something better to do. Maybe they'll really fight for the American people, for change. Maybe they'll really get to the deal to help us with this epidemic."
Jr. Trump noted that the new administration has so far neglected to provide coronavir virus support to the public while killing jobs with Biden on climate change and opening the country's borders without safety guidelines related to the spread of viruses.
"The double standard is insane, and maybe the U.S. Senate should focus on that, not its nonsense," he said.
BRITISH HUME: TRUMP IMPEACHMENT TRIAL EXECUTION "PRELIMINARY CONCLUSION" AND "EVERYONE KNOWS"
JONATHAN TURLEY: THE CONSTITUTION OF LOADING "A VERY INTERESTING AND UNRESOLVED ISSUE"
Trump Jr. later compared his much-criticized rhetoric and Capitol riots to past statements by democratic officials and the riots that hit several U.S. cities last year.
"He highlighted a little bit of all the hypocrisy we experienced during 10 months of rioting, looting, arson, politics that appeared on your face," he told Hannity. "Honestly, whatever my father said on Jan. 6 was mild compared to that, but if he took his speech and compared it literally to the stubborn speech ever made in the history of politics, he wouldn't see any difference."
CLICK HERE TO THE FOX NEWS APP
In the future, Trump Jr. added, Republicans should "play hard ball if there are [Democrats] to play hard ball.
"We turned our other faces as they slapped us in the face and laughed as they won every major fight along the way.