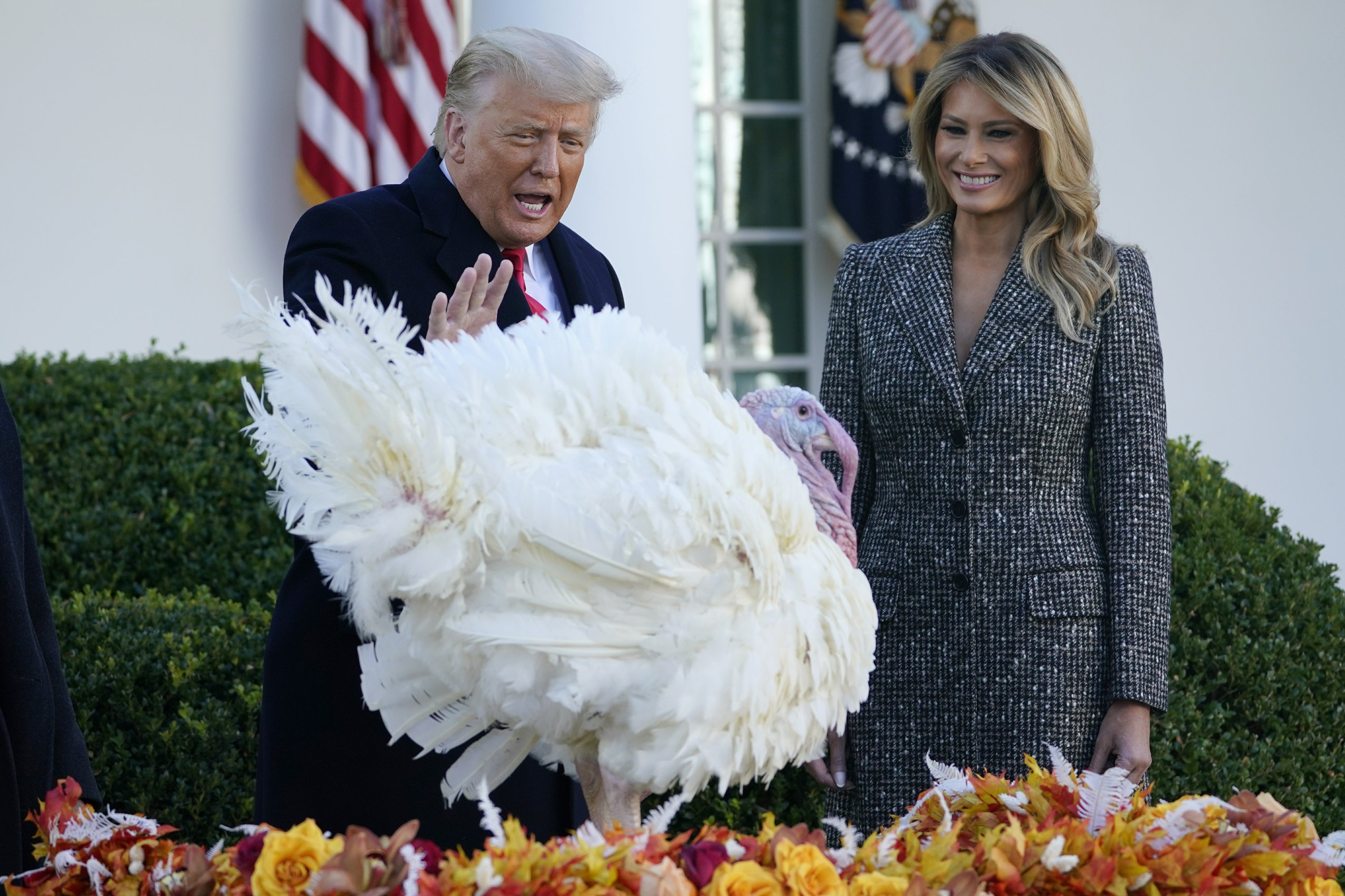 WASHINGTON (AP) – Nostalgia was there and they joked on Tuesday when President Donald Trump offered a waiver to a pair of meaty turkeys at a traditional Thanksgiving turkey grace ceremony at the White House.
The National Turkey Federation donated two birds, corn and cob, to the White House. The corn has been declared a national Thanksgiving turkey, although both are retiring to a new home on the Iowa State University campus.
This is not the first time that the typically light turkey-grace ceremony has taken place in a tense time for the nation.
This time, the ceremony took place in the midst of a worldwide epidemic, and because Trump refused to agree, he lost his re-election offer. In his remark, Trump cited vaccines that may soon receive emergency approval from U.S. regulators.
"We thank you for the vaccinations and therapies that will soon end the epidemic," Trump said at one point. He did not refer to the recent increase in confirmed COVID-19 cases in many parts of the country.
The Turkey pardon ceremony took place just hours after President-elect Joe Biden announced his national security team and stressed the need to work with the Allies. Trump has worked out the usual chorus of his presidency: "America first – don't let it go," he said.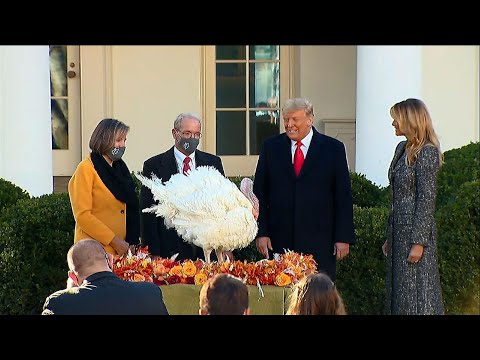 Trump did not ask questions from reporters as he spoke to more than 100 employees and guests at the Rose Garden, the vast majority of whom wore masks. His tone was more serious than in previous turkey-grace ceremonies.
Using last year's pardon, Trump joked about the prosecution process. The House will approve two indictment articles next month, and the Senate will then vote to acquit him.
In 2018, Trump joked with one of the turkeys challenging the election. The scenario he describes is strikingly similar to what we face today.
"It was a fair choice," the president joked two years ago. "Unfortunately, the Carrot refused to let go and demanded a recount, and we continue to fight the Carrot. But I'll tell you, we came to that conclusion. Carrot. I'm sorry I said the result hasn't changed. This is very bad for carrots.
The practice of sending turkeys to a farm has become commonplace under President Ronald Reagan. George HW Bush established the annual turkey-grace tradition in 1989 by saving a 50-pound (23-pound) bird when animal keepers picked themselves up nearby.