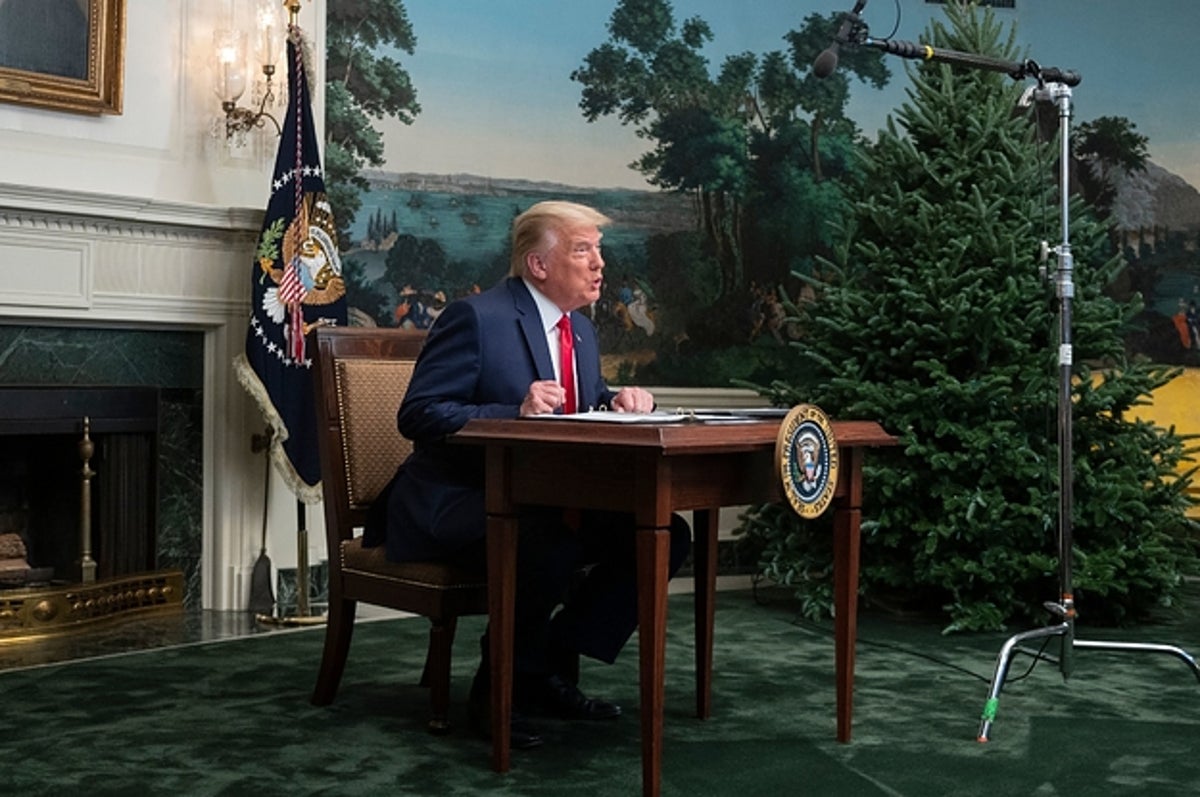 President Donald Trump's press conferences are often ruined one way or another, but at Thanksgiving, a particularly tiny desk caught our attention.
On Thursday night, Trump gave a speech from the White House that began by summarizing his calls to members of the celebratory service. From then on, he quickly spread within him that he boasted of Space Force and repeated false claims about voter fraud, calling the election "fraud" again without any evidence.
He also accepted questions from members of the press and at one point clicked on a Reuters journalist, calling it "lightweight."
"Don't talk to me like that. You're just a lightweight. Don't talk to me like that – I'm the president of the United States. Never talk to the president like that," the reporter said as he pointed out.
Overall, there were awkward moments galore, but it was all underlined by the sight of Trump as he was all sitting behind a comically small desk with the presidential seal attached.
Trump was, of course, very sensitive to the size of things, so the tiny table raised an eyebrow and the jokes came quickly.
And people saw it as a pretty apt picture.
#DiaperDon also got a trend on Twitter.
Maybe that's not what made Trump this tweet.
There was basically a lot of riffs on the subject of Trump sitting at the kids 'table at Thanksgiving.
Of course, this timeless image also appeared.
The pictures also reminded people that a Saturday night life outlines that Trump was sitting at a miniature table, playing with toys.
For a president who really cares about optics, these were not great optics.
And yeah, don't worry, there were plenty of NPR jokes to expand everything.